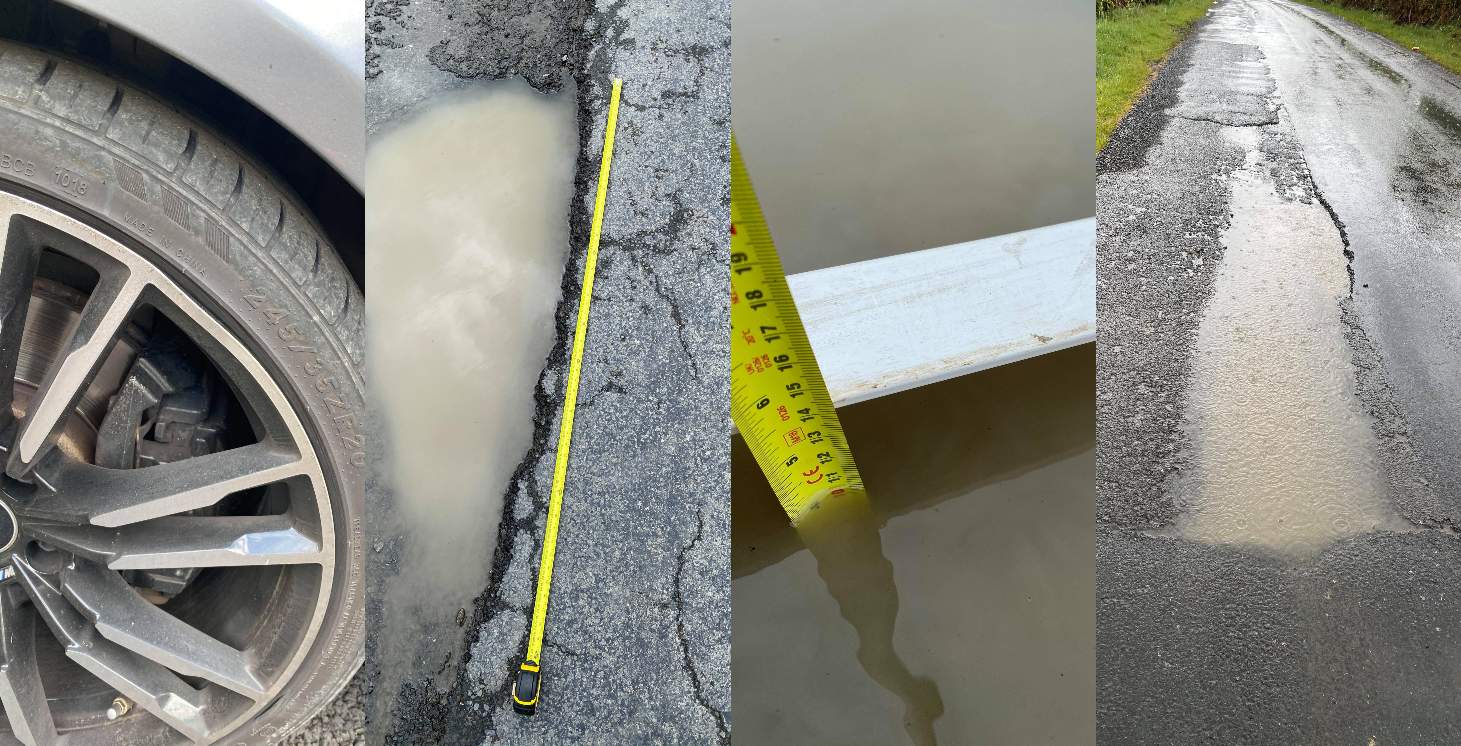 A huge pothole near Derrynoose is proving an extreme hazard for motorists.
The crater – on the Crossnenagh Road – measures close to 15 centimetres.
And one driver asked us to warn others after she almost control of her vehicle when her car "fell" into it on Friday night.
She produced a tape measure to record the details and it was too big to measure!
She said: "It pulled the steering wheel clean out of my hands. It left me very shaken up – thank God nothing was coming the other way.
"It has caused a flat spot on my alloy and burst the type on impact.
"I just want anyone else using this road to be aware of the dangers."
The pothole is on the Crossnenagh Road, almost half a mile on the Derrynoose side.
Sign Up To Our Newsletter