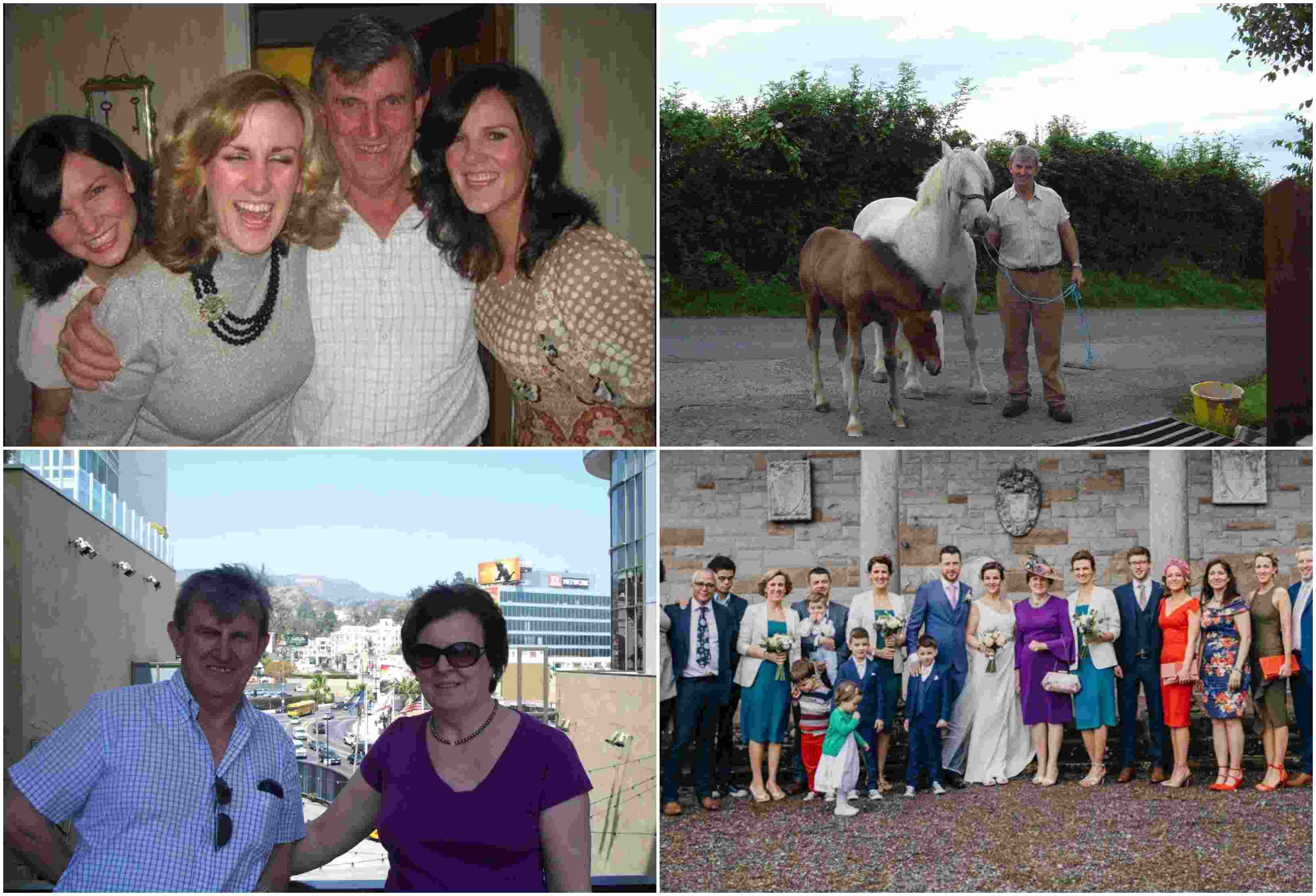 Seven Tassagh sisters will be running in London in memory of their father who died 10 years ago after suffering from a degenerative brain disease.
Hugh Boyle passed away in July 2009 after contracting Creutzfeldt-Jakob Disease the previous summer.
In memory of the Tassagh man, his seven daughters along with other family members will be running in the Richmond Run fest in London to raise money for The Cure CJD Campaign and The CJD Support Network.
Speaking to Armagh I, Fiona Stone (nee Boyle) said: "We all just wanted to do something in his memory. He was very well thought of by all his girls."
Describing the condition, she explained: "It is the human form of Mad Cow Disease, but my father didn't contract the disease by coming into contact or eating anything.
"He had sporadic CJD. It affects about one in a million people. It is just something that happens in the brain. There is no explanation for it."
CJD is irreversible; there is no cure or preventative action currently available for the disease.
"In the summer of 2008, he started to display symptoms," added Fiona. "Then, very rapidly between August and September, he went from being fully functional to being in a vegetative state.
"He stayed alive until the following July. My sister and my mother, who was a nurse, cared for him full time at home.
"They did an amazing job. His life expectancy was anything from four weeks to two months.
"We think he may have seen some of the symptoms prior to that, a little bit of loss of memory, not remembering things that he would be very familiar with.
"It went from not being able to read words on a page to within a couple of weeks his speech being slurred and him struggling to stand.
"He was a very strong healthy man. He had a really sharp mind for geography. He worked in Dublin and would have known every street, nook and cranny.
"There is no cure for CJD, no way of gaining more time. It took us a long time to get around the shock of what happened to him".
Paula, Noeleen, Mary, Danny, Clare and Oisin will be running the Richmond half marathon on September 15, whilst, Aileen, Fiona, Paul, Sinead and Donal are running the Kew Gardens 10K, with Jack and Hugh doing the kids; run, on September 14.
To donate to this worthy cause to help find a cure and support those suffering from CJD click here.
Sign Up To Our Newsletter