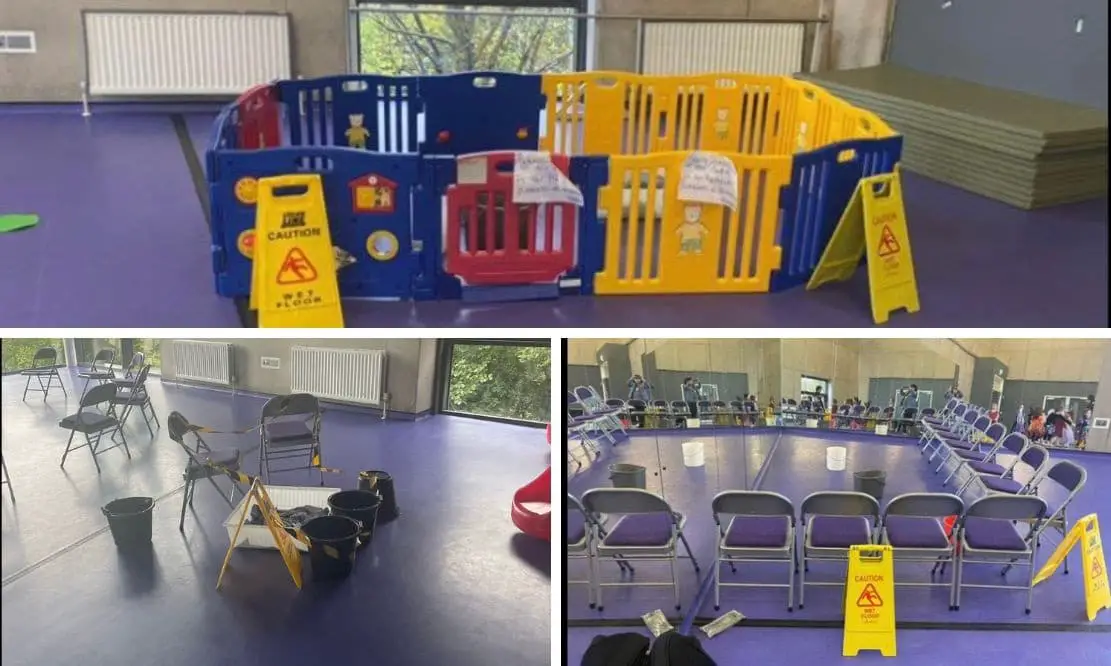 A leaky roof on a £2.5million community centre in Keady has been an ongoing problem since it opened to wide acclaim in 2015.
And one Armagh councillor has welcomed plans for a meeting with ABC Council officials to address concerns raised around ongoing roof leaks affecting the Tommy Makem Centre.
DUP Councillor Scott Armstrong says he was "appalled" to see the conditions of the centre, having met with a constituent and toured the £2.5m arts and community facility in the village.
He says while a legal battle around the issue, action is long overdue.
And, after lobbying council officials, a DEA meeting has been arranged for next Monday, August 21, to provide an update on the centre and when the issue should be resolved.
The Tommy Makem Arts and Community Centre was opened in September 2015 by Irish President Michael D. Higgins in memory of the musician, artist, poet and storyteller who died in 2007.
The venue was opened to showcase an innovative, modern, multi-purpose facility which commemorates the life and times of the internationally-celebrated Irish folk musician.
It comprises a spacious, multi-functional hall with additional flexible rooms and spaces available for use by the whole community, including a studio, an outdoor play area, an exhibition centre and fully-equipped kitchens.
However, Councillor Armstrong claims that reports of defective roofing have affected the premises from as early as October and November of 2015.
He said: "The centre has had a continuing leak affecting the dance hall and playgroup room since its opening. With credit to the staff at the centre, it has remained open.
"However, this does not take into account the impact it has had on the local businesses that use this room. It is unacceptable that such an investment in the Keady area has been left in this state for so many years unresolved.
"One of my constituents, who uses the room regularly for their dance classes, has told me how it affects their business. When dance exams take place, they are judged on their venue and for the last eight years their venue has been under par due to the buckets on the floor to catch rain water.
"From my own perspective and as a representative of ABC Council, this, in my opinion, is not good enough."
---
Read more: Delight as new £2.5M Tommy Makem Centre officially opened in Keady
Sign Up To Our Newsletter