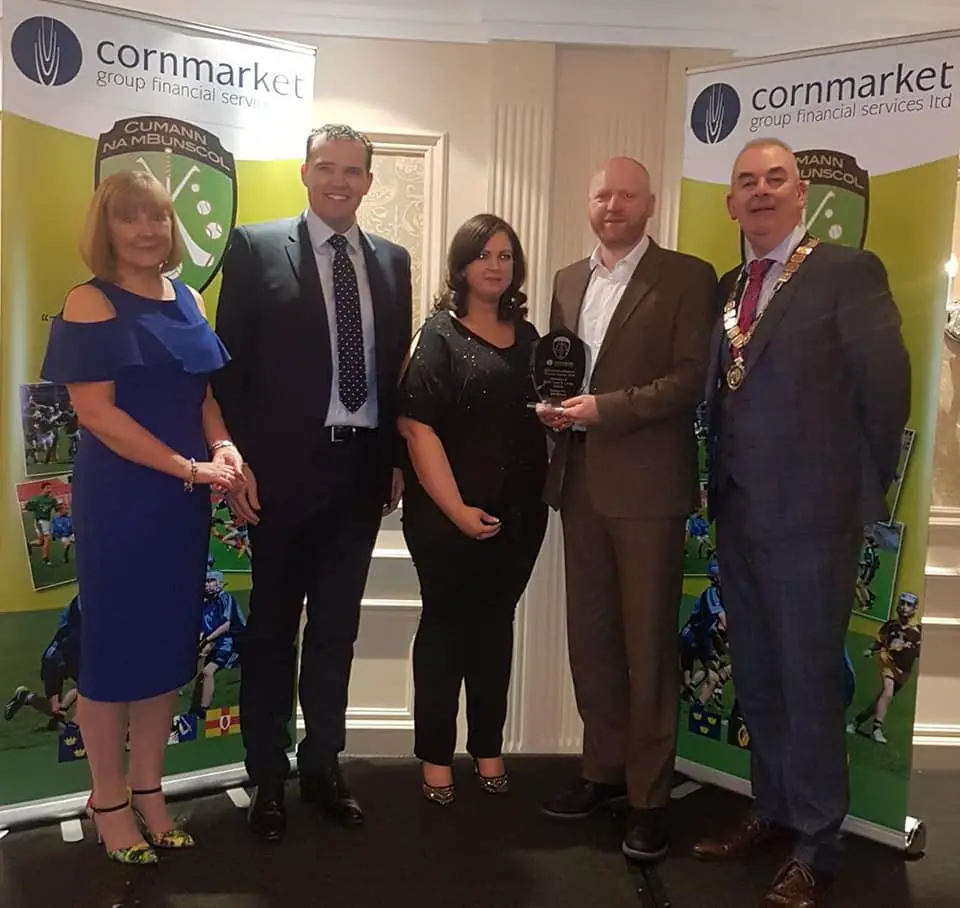 Darkley Primary School has scored major success after being awarded third place in the prestigious Cumann na mBunscol Cornmarket National Awards.
The entry was in the largest category of submissions 'Promotion of Gaelic Games and Culture – Schools' and was evaluated by a judging panel in Croke Park before making the final shortlist of nominations.
The award ceremony took place in Kilkenny recently and Principal Mr Martin Meehan and P3/4 teacher Miss Colette Conlon attended as school representatives.
The school were awarded third place on the night and are thrilled with this astonishing achievement.
Mr Meehan said: "To receive an award at this level when competing against schools throughout Ireland is a remarkable achievement.
"It is a true reflection of the hard work and commitment of all our staff.
"Furthermore, we are extremely grateful to all the coaches from the Ulster Council, Armagh County Board and Keady Michael Dwyers GFC who work tirelessly hard to develop and refine our children's sporting skills."
The award is also a reflection of the vibrant music and language initiatives that take place within the school.
Mr Meehan added: "Languages and the Arts are something I am very passionate about and I feel it is imperative that children are given the opportunity to express themselves creatively whilst breaking down boundaries through language initiatives.
"We are very grateful to Mrs Marian Corvin, Keady Arts and Heritage Society and Fast Trad for their support in these areas throughout the year."
Sign Up To Our Newsletter