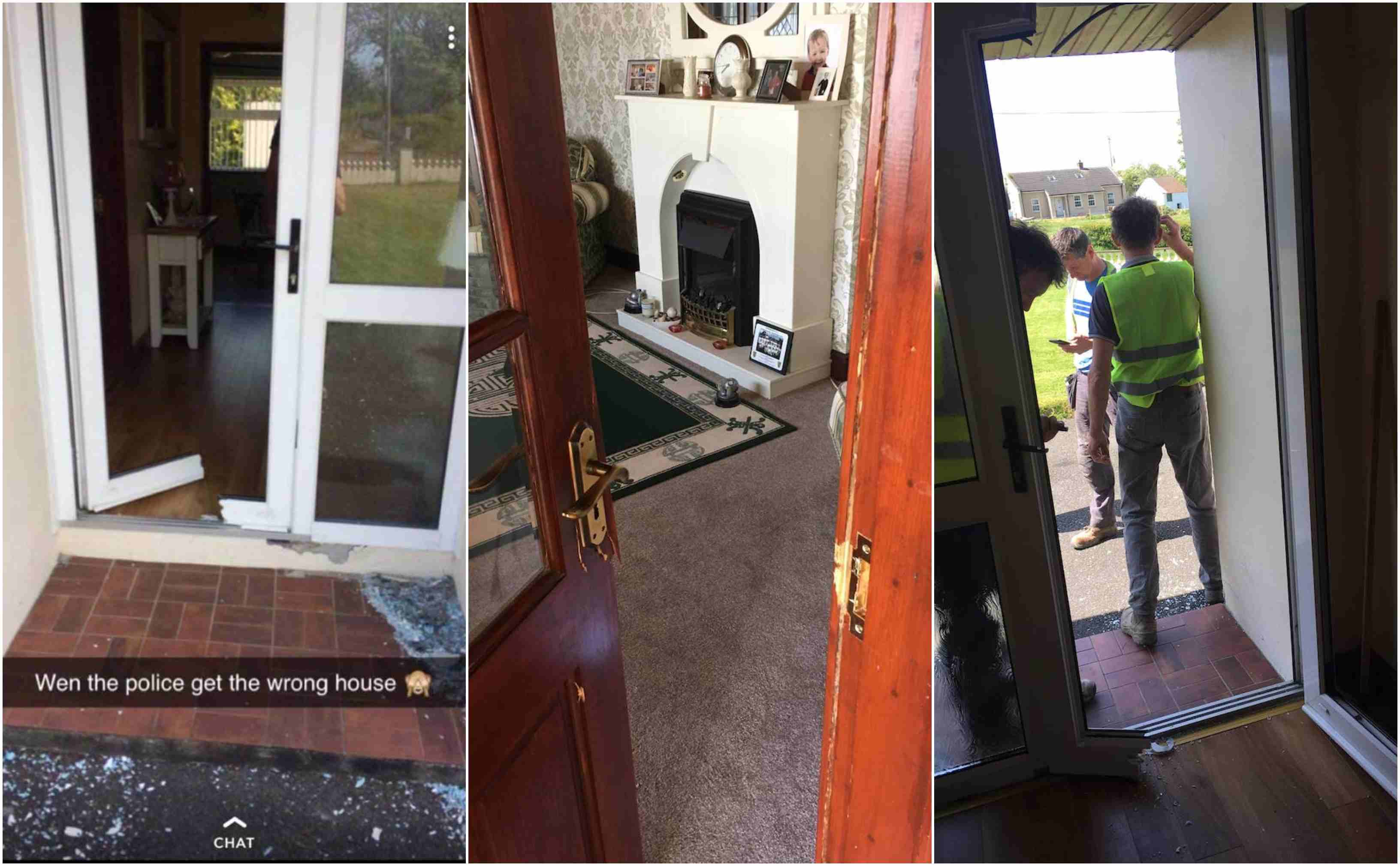 A full apology from the PSNI has been demanded after homes were raided with warrants for completely different addresses.
One home in Silverbridge was targeted and ransacked by officers using a warrant for a property miles away.
Another home in Armaghbreague, Tassagh, was erroneously targeted in an operation described as shambolic by a Sinn Fein MLA.
Megan Fearon, speaking following the events of Monday morning, has demanded a full apology for homeowners and families whose homes were raided through "sheer incompetence".
"Sinn Féin has been calling for police action against organised criminals in the south Armagh area but a recent police operation was shambolic from start to finish," she explained.
Read more: Family in shock after police raid home in 'case of mistaken identity'
"Police raided homes with warrants which were for completely different addresses.
They raided houses that people had moved out of many years ago.
"Their approach of locating 'target' houses using sat-nav or google map was embarrassingly incompetent.
"It was very obvious that the PSNI were working on dated and erroneous intelligence.
"What has happened has undermined public faith, trust and confidence in the PSNI.
"Homes were raided which have no connection whatsoever to organised or any other type of crime.
"I am calling on the PSNI to apologise to families who had to suffer the trauma of these raids and who feel stigmatised by them.
"Those responsible for these acts of gross incompetence must be held to account.
"The Police Ombudsman has been contacted to investigate all cases involved."
Party colleague Barra Ó Muirí added: "PSNI officers arrived at the house Oliver Plunkett Park in Tullydonnell before noon, and with everyone at work, proceeded to force open the front door.
"They entered the premises and literally ransacked the house. They went into every room in the home, emptying cupboards, turning out drawers and gathering up personal information.
"It was a full 10 minutes before they realised that they were in fact several miles from their intended destination.
"On hearing of the raid on their property, the owner of the house and her son returned home to find their house and belongings open to the world, messed and a warrant on the table for a different address."
The Sinn Féin elected representative who has discussed the issue with the family continued: "Whilst Sinn Féin welcome  police action against organised crime, we will not accept this grossly  incompetent and unprofessional policing.
"Incidents like this erode community confidence in policing. The family involved were traumatised  by this outrageous incident.
"They will be seeking legal advice and the Police Ombudsman will be asked to investigate. Those responsible for this fiasco must be held to account."
Police have so far refused to respond to Armagh I's request for comment.
Sign Up To Our Newsletter