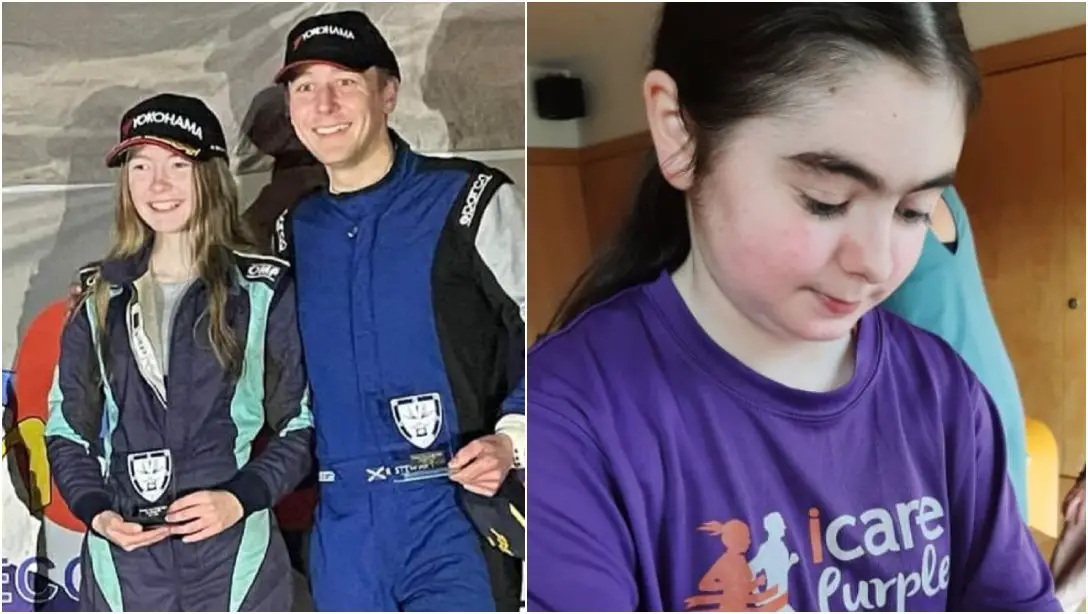 Our two shortlisted candidates for the Inspiring Young Person award have both made a huge impression in  very different ways.
The category, sponsored by Morgan McLernon, recognises young people aged under 25 who stand out from their peers and display special strengths and qualities, or who have made a valuable and recognisable contribution to the activity they are associated with.
Letisha Conn, from Newtownhamilton, has been nominated by her dad Stephen Conn.
Letisha is only 16 but has already broken many records in the rallying world. She was the youngest person ever to have won a Rallysport Association (RSA) NI championship at only 14.
Although women do take part in competitions, it is usually the men who take the top positions. However, Letisha has bucked that trend, and last year became the first female ever to win a junior rally outright in the UK.
Stephen wrote: "Covid has held her back a bit but again this year she has competed in the Scottish Junior 1000 championship as there is no championship here. It has involved a lot of travelling for her and myself.
"In 2019, Tish finished Top Novice and fourth in the championship. There was no championship in 2020 but in 2021 she became the first female to finish on the podium when she came second at Kames.
"This was quickly followed by another podium at Crail and onto the last rally in Milltown where she became the first female to win a junior rally outright, to leave her runner-up in the championship."
Kerrie Finnegan (12), from Keady,  has been nominated by Alex Hilland, who says she has had to "endure some of the most difficult circumstances over the last few years for a child of her age".
Alex said: "Her mother Katrina has been suffering with ill-heath for years with Crohn's disease and is coeliac and is now battling a cancer diagnosis. Her health took a turn for the worse during lockdown.
"Kerrie really struggled during this time with little engagement with her peers and no real social interaction and she became withdrawn and quite down.
"She has tried to stay upbeat and positive for her mum but at times she has struggled with home schooling and generally keeping up with everything life throws at her.
"But Kerrie is a remarkable young girl. She is an artist, a poet, an author, a dancer, a guitarist, an actor and a wonderful friend to all those she meets.
"Even despite her beloved granda passing away in March she has kept a smile on her face and thrown herself into many different tasks.
"For all the age of her, she deserves some recognition for her wonderful attitude in the face of some of the most terrifying things a person could ever experience."
Sign Up To Our Newsletter