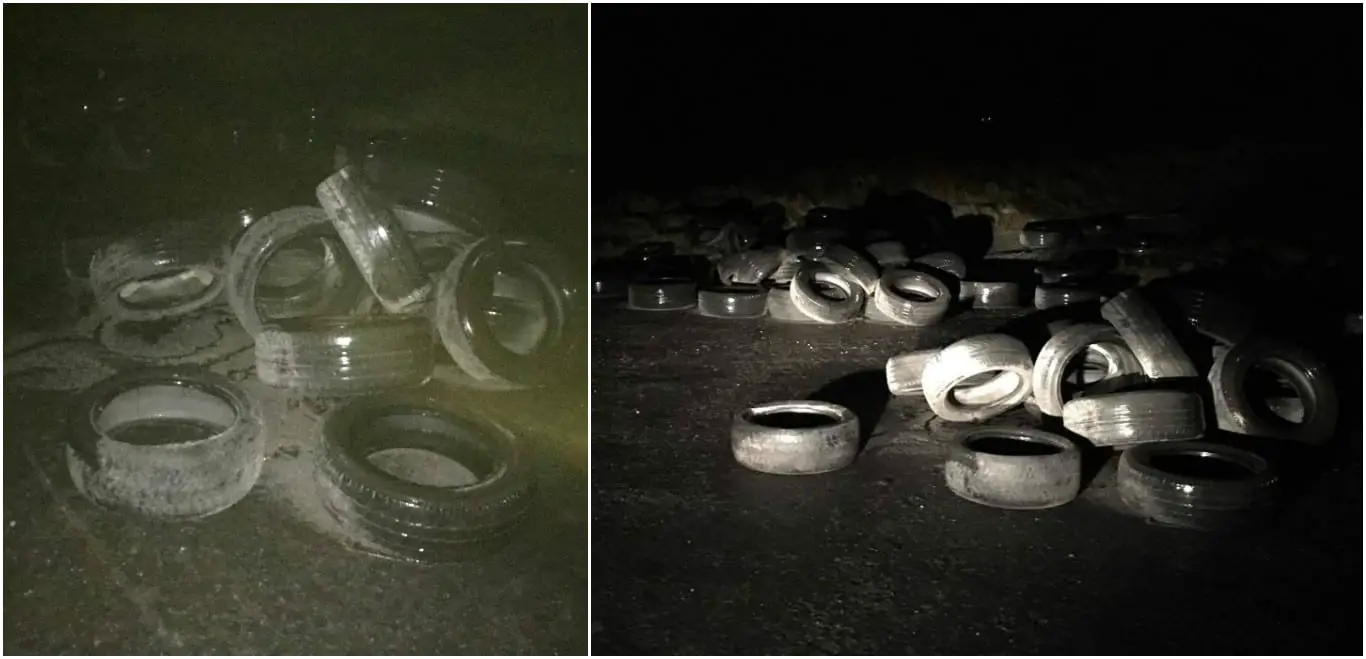 Vandals have targeted one of Co Armagh's most beautiful viewpoints for the second time in a matter of weeks.
Dozens of tyres were left strewn everywhere atop Carrigatuke view point, which is situated directly between Keady and Newtownhamilton in South Armagh.
One reader and regular visitor to the view point, who wanted to remain anonymous, contacted Armagh I to highlight an issue that he says needs addressing immediately.
"We come up here to chill and overlook the town and the view is just ruined by this. Something needs to be done, it's an absolute disgrace."
There have been moves to get CCTV cameras installed around the car park, which sees thousands of people make the pilgrimage up to St Patrick's Chair alone, as well as those there to take in the breathtaking 360-degree views.
Speaking just a few weeks ago after a car was left burnt out, councillor Sharon Haughey-Grimley, who lives less than a mile from the site, said: "It is absolutely shameful that some people think nothing about ruining our natural and beautiful countryside.
"I have been working hard to secure cameras for this area to attempt to stamp out this type of vandalism and illegal dumping."
She added: "I have also requested a meeting between the council, Transport NI and Forestry Service to discuss these ongoing issues and to implement measures to protect this area.
"I would appeal to those responsible to think before partaking in this type of activity. Our recycling centres will take most types of waste free-of-charge so there is absolutely no need or justification for illegal dumping.
"This area, although isolated is loved by many local people and there are always people visiting this site on a daily basis. These actions are destroying this beautiful area and I urge those responsible to stop."
Sign Up To Our Newsletter