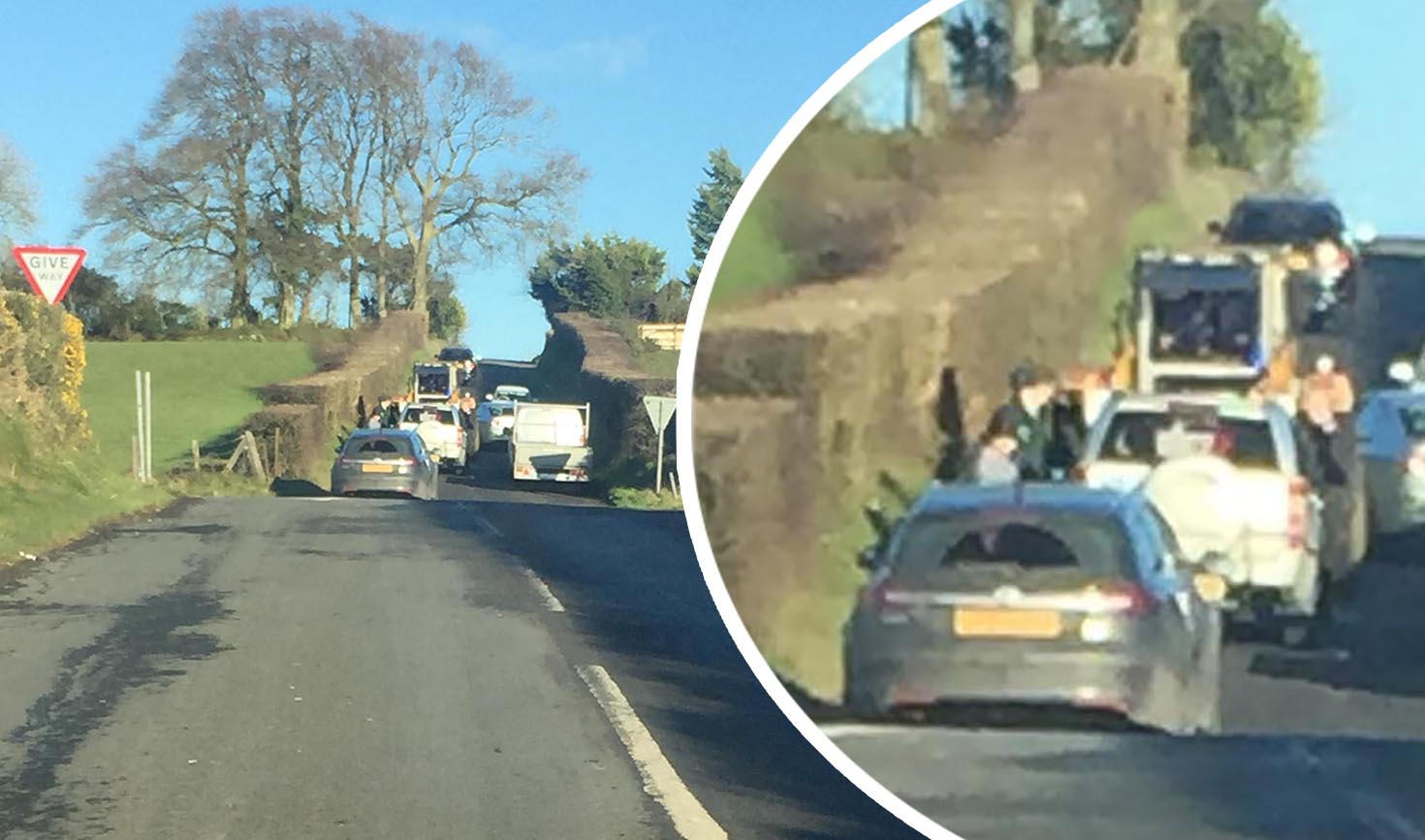 A man who left a mother and daughter injured after a hit and run must wait until September to learn his fate.
A district judge told the 46-year-old that he felt the custody threshold had been met but he did not wish to interfere with the deferral of sentencing on other offences.
Michael Mongan, of David Street, Belfast, pleaded guilty to dangerous driving, driving whilst disqualified, using a vehicle without insurance, failing to remain and failing to stop at Armagh Magistrates' Court on Tuesday.
Court heard that on February 17, last year, at around 3pm, police were tasked to a hit and run on the Granemore Road, Keady.
The injured party told officers she had been travelling on the road when a Jeep, which was swerving all over the road, was approaching her.
She stated the vehicle hit hedges on both sides of the road as it was driven.
The injured party flashed her lights at the Jeep before it crashed into the front of her car.
The driver then made off at speed, failing to stop after the collision.
A number plate from the vehicle was found at the scene and the Jeep was located short distance away.
Forensic tests carried out on the airbag of the vehicle found DNA which matched that of Mongan.
Court heard the defendant had recently been given a suspended sentence for offences relating to benefit fraud in March of last year.
Defence counsel stated Mongan had been ordered to pay £32,681 as compensation for this, £28,000 of which had been paid.
Deputy District Judge Brian Archer said: "This is a man who ignores the road traffic laws. At the time of this offence he was on bail for other matters.
"He caused injury in this offence; he had no regard for those in the other vehicle who tried all they could to avoid the accident.
Prosecution told court the injured party suffered a sore neck, shoulder and spine.
Meanwhile, her daughter, who had been a passenger in the car, felt pain but was "okay".
Court heard that Mongan was also due for sentencing in August in Belfast for a counterfeit offence which had been deferred.
District Judge Archer stated: "In my eyes, this had crossed the custody threshold, but you have been shown generosity by other courts through suspended sentences and deferrals.
"I do not wish to interfere with these and I will defer this sentence also."
The case will return to court on September 3 for sentencing.
Sign Up To Our Newsletter