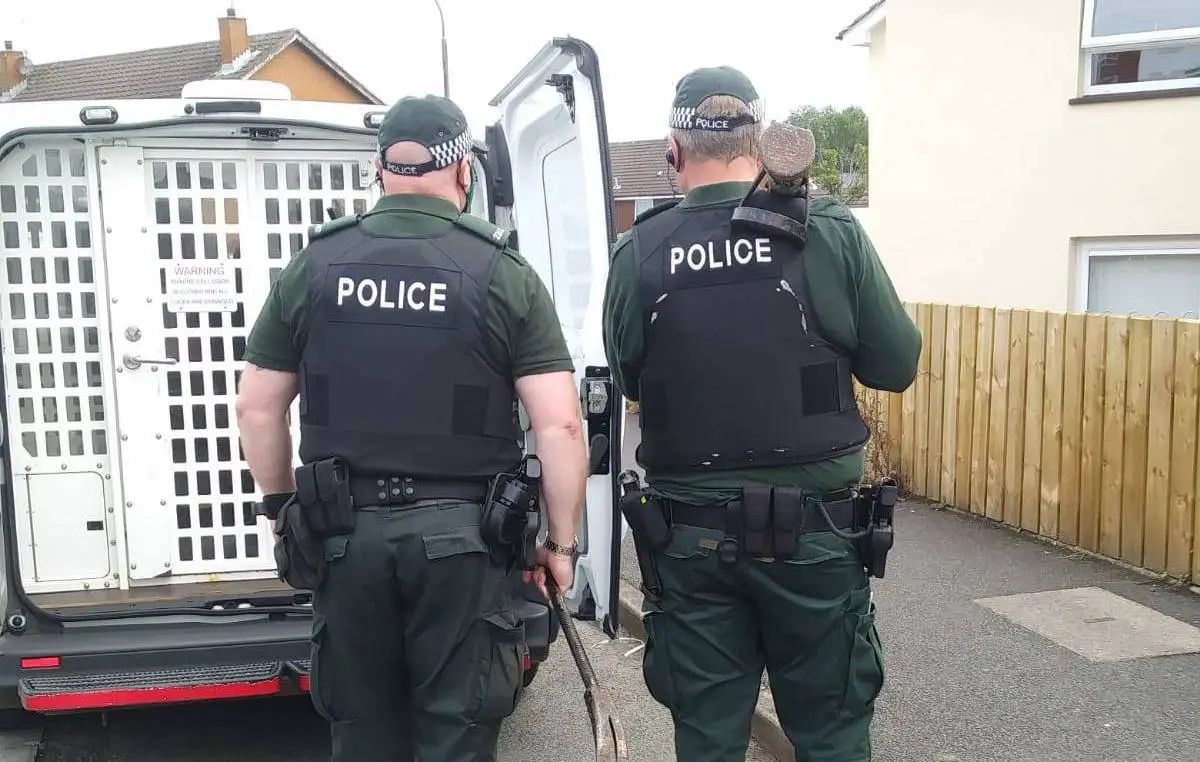 A man who was arrested following the discovery of a cannabis factory in Keady claims to have been trafficked into the country.
Granting the 23-year-old bail subject to an address, the district judge commented: "Offences of human trafficking are a plague on humanity, the tentacle of which appear to have stretched themselves as far as south Armagh."
Hekuran Dedja, with an address of Clay Road in Keady, is charged with cultivating cannabis, possession of Class B, possession of Class B with intent to supply, being concerned in the supply of Class B and dishonestly using electricity.
Appearing via videolink from police custody, the defendant confirmed that he understood the charges and was connected to the same by a constable.
Defence solicitor Ruiari Gillen made no question to the connection and informed court that a bail application, which was opposed, was to be launched on behalf of his client.
Outlining the background to the charges, the constable stated that on the afternoon of November 30, police searched a property on Clay Road, Keady, under warrant.
Inside, Dedja was located sleeping on the sofa, whilst the three bedrooms upstairs had been altered for cultivating cannabis.
The constable told court that two of the bedrooms had 20 mature plants with a street value of £50,000, while a third bedroom contained plant seedlings.
Court heard that the electricity meter had also been altered in order to circumvent costs.
The defendant was subsequently arrested for the offences before the court. During interview he admitted tending to the plants.
The constable claimed that Dedja had entered the United Kingdom illegally from Albania around September-October, first arriving in Glasgow where he claimed asylum.
He told police he was then transported to Keady where he was put to work to pay off his debt for those who had assisted in his entry to the UK.
Objecting to bail, the constable stated that Dedja would be referred to the Home Office but there were concerns that he was a "flight risk" due to the nature of the charges and his status in the UK.
He added that the defendant had also made comments regarding his own and his family's safety which also caused concern.
Mr Gillen commented: "What the constable has outlined, is what this court has heard all too often, people being used to cultivate cannabis, particularly in the south Armagh area.
"The defendant provided descriptions of the persons involved….he had done all he can to help police."
The solicitor stated that following a change in legislation in 2015, victims of trafficking who are coerced into cultivating cannabis now have an "absolute defence".
Mr Gillen proposed that bail was granted subject to an address approved by police following his client's assessment by the Home Office.
"If the Home Office deem that he is a victim of human trafficking then he van be released….if he is not a victim then he simply won't be released."
District Judge Eamon King stated: "Offences of human trafficking are a plague on humanity, the tentacle of which appear to have stretched themselves as far as south Armagh."
Dedja was granted his own bail of £300 subject to an address approved by police and the case was adjourned until December 23 for an update.
Sign Up To Our Newsletter