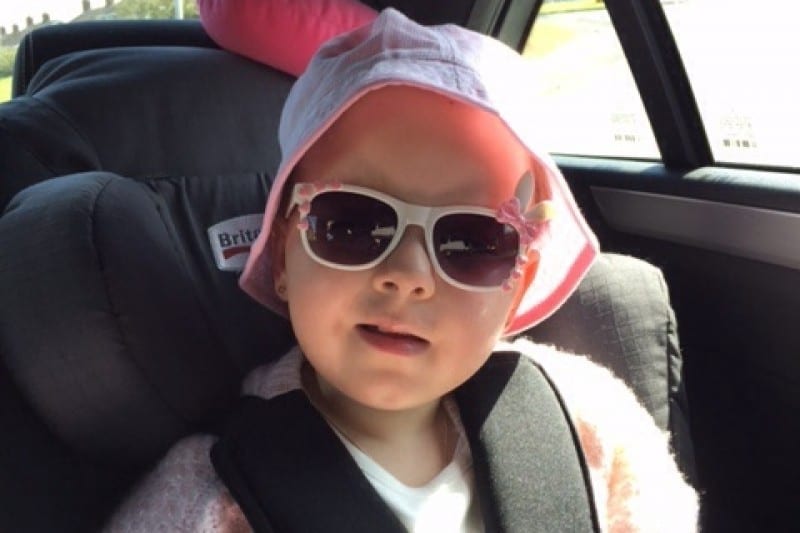 The loss of their little precious seven-year-old daughter rocked a county Armagh family and saddened an entire community back in 2015.
But two years on and Eva Tomney's legacy still burns bright.
Now, her family are hoping hoping the Keady community and beyond will support them in helping to make an annual event in her memory bigger and better than ever.
A walk/run has been taking place annually in the town in memory of little Eva Tomney, who passed away suddenly and unexpectedly in November 2015.
She had been battling a brain tumour since October 2012 and her passing was as a result of complications.
Just weeks before her untimely death, Eva's family had started a fundraising drive to help aid her physical development, which had been hampered by the high levels of toxicity from chemotherapy.
The hope had been to secure equipment, as well as physiotherapy, which it was hoped would enable Eva to walk.
However, the little girl sadly lost her fight for life a short time afterwards, and did not get to fulfil her dream.
Since her passing, Eva's heartbroken family has donated thousands of pounds raised to various charities, who do much to help other children similarly affected.
Eva's aunt, Tracy Hughes said she hopes the community far and wide will come out and support the family once more for Eva's Adventure Run on Sunday, August 27.
Eva's legacy has evolved since 2015 after a team of young entrepreneurial students at St Patrick's College, Dungannon, decided to help Eva by illustrating and publishing a book her aunt Tracy – who is Head of Business Studies at the school – had written to help the schoolgirl and other children who had been given a childhood cancer diagnosis.
A total of three books, 'The Adventures of Eva's Hair', 'The Adventures of Tina's Teeth' and 'The Adventures of Will's Wheels' were published by the students under the name of 'Enlighten Hope', but sadly Eva passed away before they were launched.
Tracy explained how the students went on to raise £10,000 in Eva's name, all of which has been donated to different charities.
"We have donated £2,000 to the Daisy Lodge, Newcastle – a uniquely peaceful retreat for families with children suffering from a cancer diagnosis," said Tracy.
"We've been in a position to donate over £2,000 to iCare Armagh, a fabulous charity assisting children and families of children living with life limiting conditions. This particular charity is very close to our hearts because of how they embraced Eva in her, and our time of need.
"And, we were able to donate £1,500 to Young Enterprise NI, the very charity that made 'Enlighten Hope' possible and gave the students the platform to develop the skills and knowledge necessary to run such a successful company.
"We've also been in a position to donate twice to Fleming Fulton Special School, Belfast. This is an excellent school where love comes first and all else follows; school where Eva was adored and she herself adored all of those who taught and cared for her there.
"The £3,000 total we gave will contribute some way to purchasing equipment which will make life that little bit easier for children who have already suffered enough!
"All of this, enables Eva's legacy to continue to be one of helping others, and provides us with the much needed comfort of Eva's presence still with us."
Last year's run enabled the family to donate £1,000 to Clea Primary School – the very first school Eva attended before she suffered the side effects of her treatment.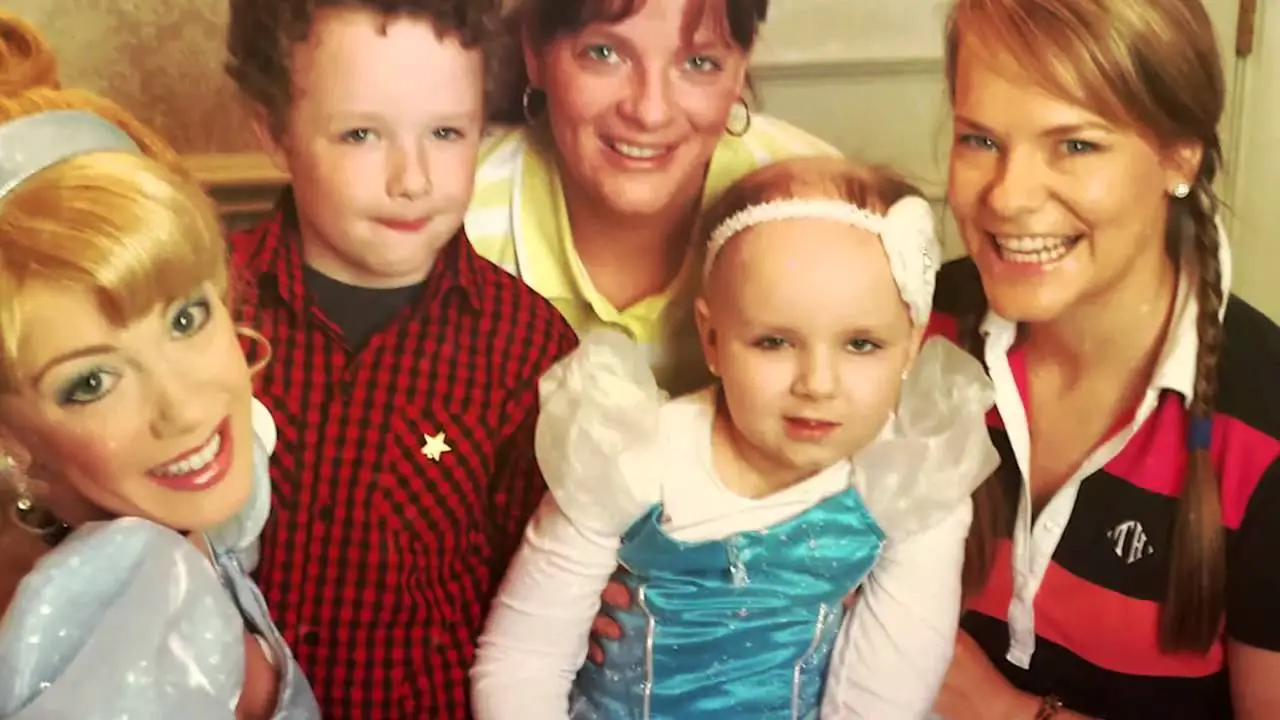 As a result, the local children who attend Clea now have an outdoor covered play area.
While proceeds from this year's run have been advertised in aid of a 'permanent Eva memorial', Tracy believes the news "is much more exciting than that".
"We have plans to undertake a project which will be completely beneficial to the community at large," she said.
"We are so excited for this next phase of Eva's legacy and cannot wait to unveil the full extent of the details very soon. We really believe everyone will love it and know everyone will benefit from it.
"We are so thankful and feel privileged that our baby girl's name is behind it, that her legacy continues to provide for others; meeting local needs.
"This is all the memorial we need for Eva. We feel truly honoured to give back to our community that so lovingly gave to us and to Eva.
"Remembering Eva locally for us, is about seeing others able, seeing others provided for and in sharing and caring; the very motto Eva lived life by herself!
"It's lovely to be able to give back to the community who so warmly embraced Eva. We have thought long and hard about what to do with the money the community helped us to raise in 2015.
"With Eva's untimely passing the money raised remains in an account which was established for her care.
"The community have been so loving and patient; and have never asked questions as we have been picking up the pieces of our devastating loss.
"We hope that everyone will understand that we have just been too devastated with the loss of our baby girl to deal with this end of things.
"Dealing with this account and the money raised is another milestone that signifies that we don't have the one thing we want most in life – Eva, who we raised the money for.
"That said, we feel that now, the time is right! We are planning to invest the money raised from 2015 into the new project, coupled with the money we raise from this year's annual run."
The family will announce the sum total to the community through Armagh I and the Ulster Gazette following this year's walk, and with full details on the project.
Tracy added: "We fully appreciate that the community are deserving to know where the money they so lovingly gave to us when we were in need, is going.
"We want to thank everyone for their support from 2012, and in particular throughout 2015, our most devastating year, and the time which has followed.
"We really hope to see the whole community out in full force once more on August 27 with their running shoes on!"
The walk/run will leave from the Square in Keady at 12 noon, with registration for the event – which costs £10 for adults and £5 for children – taking place at 11am.
Sign Up To Our Newsletter