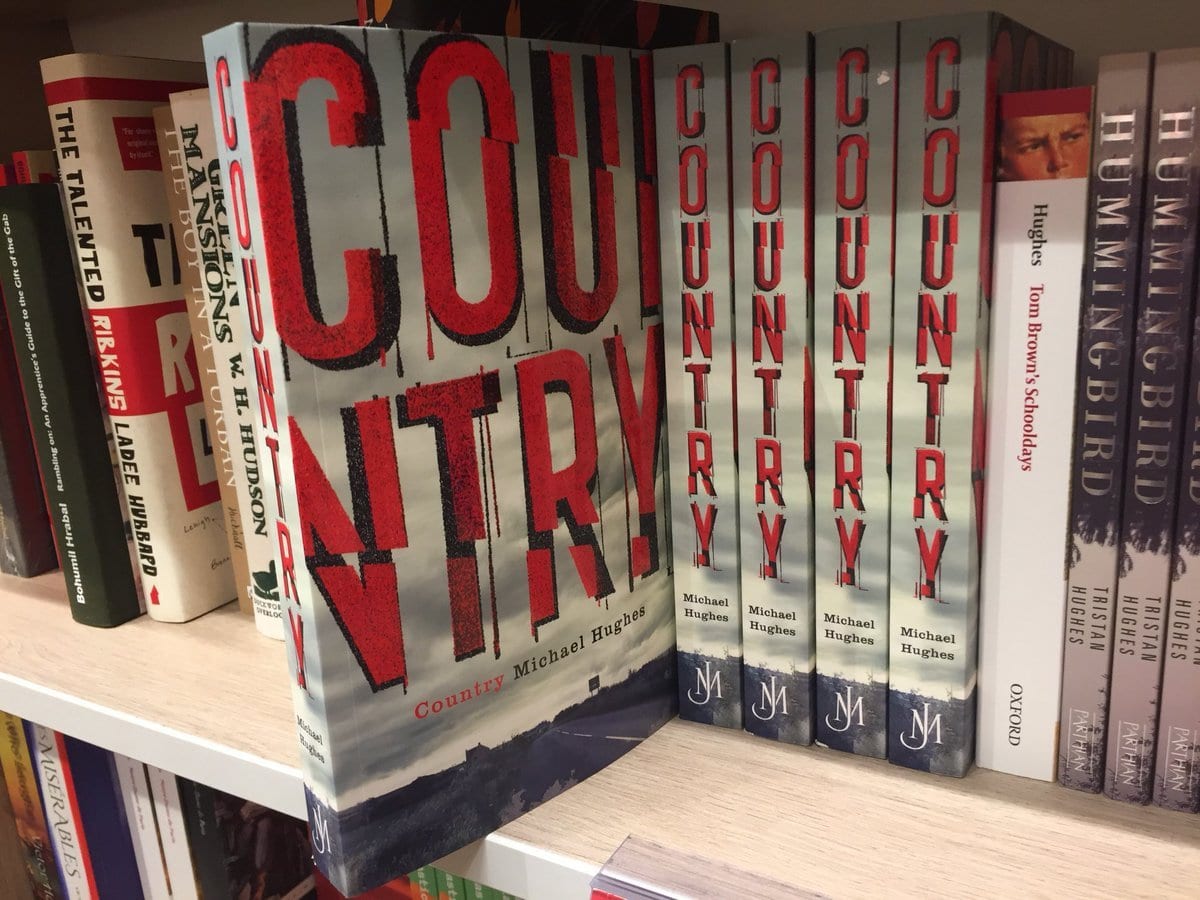 Former Keady man Michael Hughes is in the running for a top literary award – with Derry Girls creator Lisa McGee amongst the competition for the top prize.
Michael's second novel 'Country' is set in south Armagh and he is one of six to have been short-listed for the Christopher Ewart-Biggs Memorial Prize.
The prize is named in memory of Christopher Ewart-Biggs, British Ambassador to Ireland, who was murdered by the IRA in July 1976.
It was first awarded in 1977 and past winners include Fergal Keane, Fionnuala O'Connor, Brian Keenan and Brian Friel.
Its aims are to recognise work that promotes and encourages peace and reconciliation in Ireland, a greater understanding between the peoples of Britain and Ireland, or closer co-operation between the partners of the European Community.
Michael Hughes' 'Country' was published by John Murray in the summer of 2018 to critical acclaim.
A reimagining of Homer's 'Iliad', it is set in the Troubles of the late 20th Century – 1996 to be precise – around border areas of south Armagh.
Published in October 2019 in North America, the New York Times had hailed it as "purposeful and powerful", describing it as a novel which "sings of the stubborn fundamental foibles that have kept people entangled – and at one another's throats – for thousands of years".
The Christopher Ewart-Biggs Memorial Prize carries with it a cash prize of £7,500.
Other nominees include Sam McBride for his novel 'Burned: the inside story of the 'cash-for-ash' scandal and Northern Ireland's secretive new elite', published by Merrion Press, and Patrick Radden Keefe, for 'Say Nothing: A true story of murder and memory in Northern Ireland', published by William Collins.
The work eligible covers a two-year period – 2018 and 2019 – and has produced a wide and stimulating variety of entries.
Professor Roy Foster, speaking for the judges, said: "The function of this prize is to enhance understanding between people, which often involves re-examining the past on both an individual and a communal level, perhaps especially in relation to the continuing effects of endemic violence.
"This year we have shortlisted a distinguished range of work which reflects this in different ways. There are two notably brilliant works of fiction, each giving a unique and unsettling perspective on inter-communal violence; a study of how history is processed in Ulster through 'social memory', and also 'social forgetting'; a forensic and hypnotically readable study of the 'disappearing' of a victim of violence; an analysis of the scandal over 'renewable energy' in the province which casts new light on how government works in Northern Ireland; and an acclaimed television series giving a new voice and a fresh insight into the everyday realities of the Troubles as experienced by resilient and irreverent teenagers."
The winner of the 26th Christopher Ewart-Biggs Literary Prize will be announced in Dublin in late April.
Sign Up To Our Newsletter