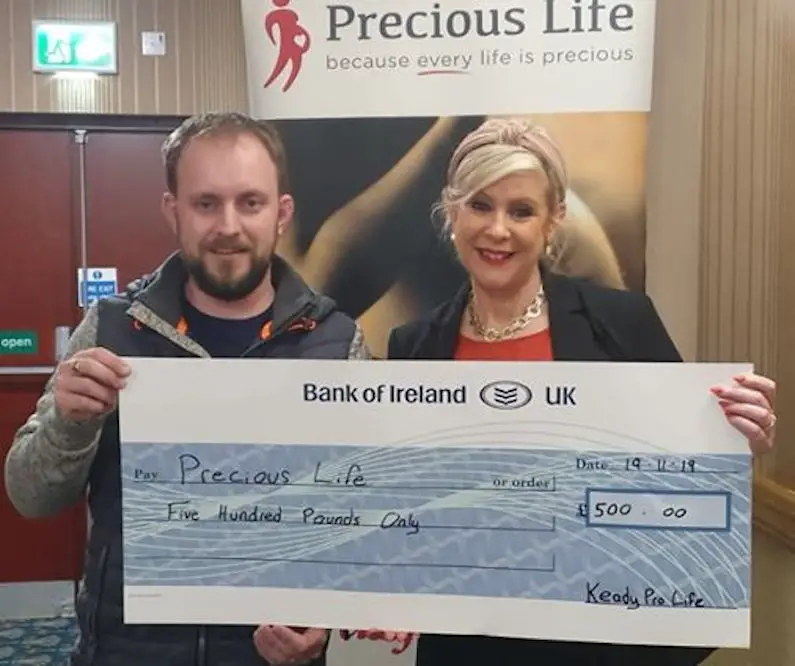 A member of Keady Pro Life, Brian McCaffrey, hands over a cheque to Bernie Smyth of Precious Life.
£500 was donated by people at Keady Pro Life's launch night held recently in the TMAC centre.
"We were bowled over by the generosity of people," said Mr McCaffrey.
"It's indicative of the strong opposition to Westminster's abortion legislation that there is locally.
"In the coming election we will be assessing the positions of parties and candidates and advising our supporters what they can do to advance the Pro Life cause.
"Pro Life is a cause that transcends the traditional political divide in Northern Ireland and parties can no longer take it for granted that people will vote for them regardless."
"The money raised will be used by Stanton Healthcare who provide support for women in crisis pregnancies. "We'd like to thank again the people of Keady for their continued support".
Sign Up To Our Newsletter