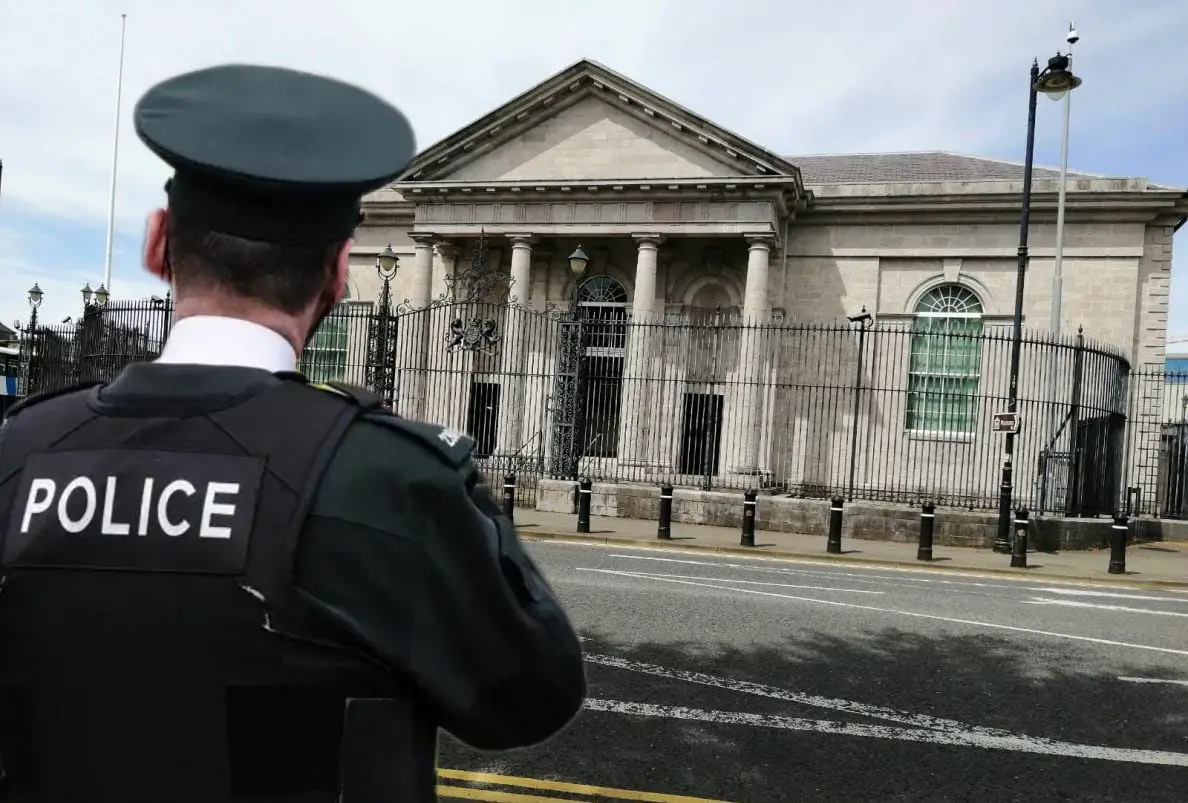 A Keady man who sang Republican songs and called police "black b******s", while intoxicated in the street at 2am, has been landed with a £150 fine.
Shane Patrick McQuillan, 33, of Crossmore Downs, was charged with one count of disorderly behaviour.
Representing McQuillan at Armagh Magistrates' Court, sitting at Newry Courthouse on Tuesday, a guilty plea was entered on his behalf by his solicitor.
The court heard that on December 26 of last year, police received a report around 2am from a woman claiming that a man was attempting to put her door in.
Police discovered the defendant topless outside the property. He was slurred in speech and unsteady on his feet. It was noted that he had a white substance foaming at the mouth.
The court was told that he became abusive to police and started shouting and singing "Irish Republican songs" loudly in the street.
Despite a warning, he continued his disorderly behaviour, calling police officers "black b******s" and shouting "up the RA".
McQuillan's defence solicitor said: "This was a one-off incident, where he takes medication and he had been drinking heavily and they reacted badly together.
"He acknowledges that he shouldn't have drank on this occasion."
The court heard that McQuillan had previous convictions in 2007, 2009 and 2010 of a relevant nature but he was entitled to benefit from the fact that it had been some time since he was stood before the court.
Deputy District Judge O'Hare said: "The defendant's behaviour certainly merits another conviction on his record."
To this end, he received a £150 fine, with eighteen weeks to pay, in addition to a £15 offender levy.
Sign Up To Our Newsletter