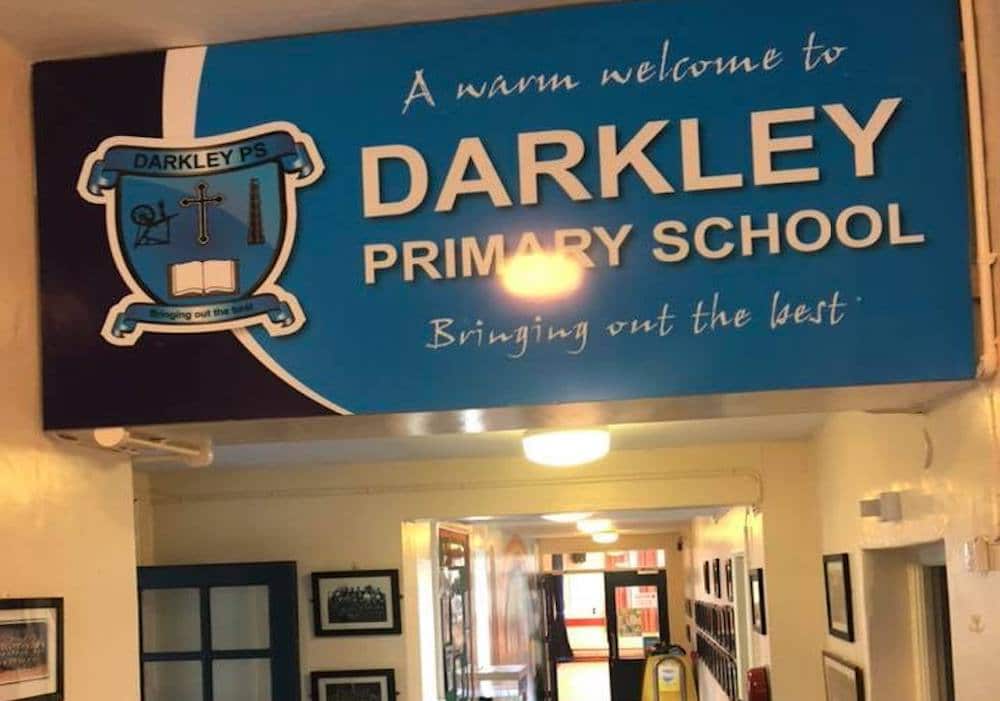 Nothing really beats the warmth of a school dinner, but one County Armagh Primary has had to rely on meals being delivered to their door for the past two years.
However, last week Darkley Primary School got the good news which they had been waiting for – their kitchen looks set to reopen!
The temporary provision of transport was put in place two years ago, due to illness and then the retirement of the longstanding school cook.
Speaking to Armagh I, school principal Ciaran Monaghan welcomed this week's developments.
"Traditionally we have always had our provisions at Darkley Primary School, but I think the EA were keen for the transport meals to continue," he explained.
"I have been principal here for just over a year. I used to teach here a few years ago and knew that the meals were needed in an area which is deprived. The school in the absolute heartbeat of the community."
Ciaran then put together a petition to reinstate school meals at Darkley, which he forwarded to the Education Authority.
The move saw support from SDLP MLA Justin McNulty and his party colleague councillor Thomas O'Hanlon, which Ciaran said was "fully appreciated".
Following a meeting pre-lockdown with the Education Authority, the principal was informed last week that once all settles, the hunt for a new cook would begin.
Ciaran said: "We are absolutely thrilled and hopefully that will come to fruition. Our numbers in Darkley have risen from 69 children about three years ago, now we are up to 103, which is fantastic.
"My argument was that the school has the facilities, we have a sizeable hall and a ready to go kitchen, which was not getting used."
There is even further good news on the horizon too, as next week the school is due to have a "huge repaint" which the principal says is "long overdue".
He said: "It really does raise the community. This is a village which is going from strength to strength and the school is at the heart of that.
"The parents were quite adamant about it too, a lot them would have been past pupils of the school. They would have remembered hot meals on site and the cook would have known them all so well.
"You can't replace that with transport meals, you just don't get that sort of care or warmth and that smile behind the counter.
"It is an important time of the day when children can meet up, play and chat. It was really important to me that the children now got the same as those in days gone past."
Ciaran said that the school will continue go from strength to strength and all that is missing now are the pupils.
"We are fighting for our little corner," he added. "We are very proud of the place and the staff are determined to do all they can."
SDLP MLA Justin McNulty commented: "This commitment from the Education Authority is very welcome and is a strong endorsement for Darkley. It is a fantastic school.
"I received a very warm welcome in the school and left with a very strong impression that the school is of the community, it is a happy and energetic school environment and has a dedicated team of staff," he added.
"I look forward to popping my head though the door again in the very near future."
Sign Up To Our Newsletter