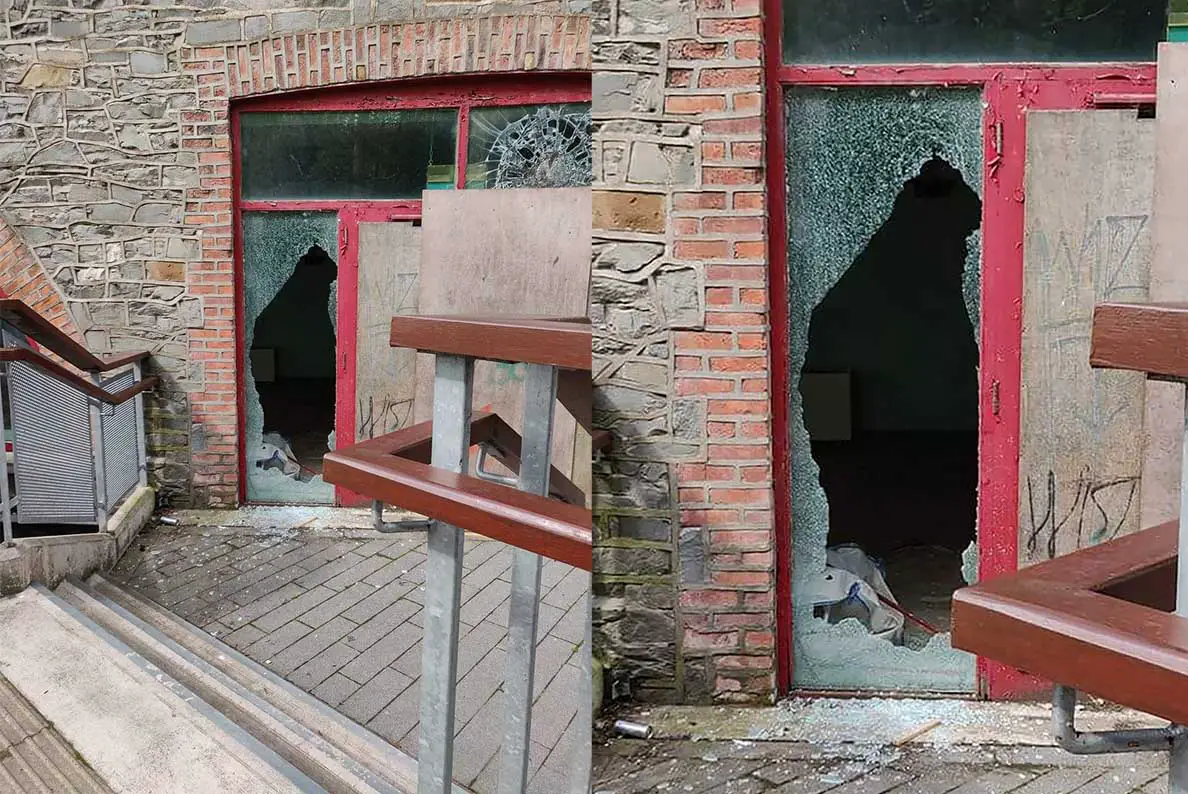 A "fantastic building" in the heart of a Co Armagh town left to ruin has been targeted by vandals.
The Old Mill in the centre of Keady town, was smashed up by hoodlums overnight on Saturday.
The former resource centre and restaurant has been unoccupied for around four years and last night the windows and doors were destroyed in a building that has largely been boarded up.
However, this weekend's anti-social element has been "waiting to happen for a long time", according to one local resident.
Michelle McAnallen, who also a Scout Leader in the town, says if the building was occupied by people this would not have happened.
Ms McAnallen slammed the Council for what she perceived as a lack of effort to do anything about the burgeoning eye-sore in a town that, in recent years, has gone to great lengths to clean up in image.
"Armagh, Banbridge and Craigavon Council should be ashamed of themselves keeping works on this building on the long finger," she said.
"The repair bill for this building is going to be huge by the time they get round to doing anything with it.
"As a Scout Leader I am so so frustrated that groups like ours cannot use this building.
"We have been prevented from using it for four years now by the council and the latest excuse was health and safety issues with the building.
"Well, I can assure you an occupied building would not have as much anti-social behaviour around it than an empty one. I am really saddened by this latest incident.
"This is a fantastic building that really should be in use right now. Such a shame it is being slowly left to rot."
Speaking to Armagh I, Ms McAnallen added: "It is such a shame to chase such a fantastic building sitting right in the centre of our town going to rack and ruin with every day that passes.
"I am so angry and frustrated by this latest incident as I was told just a few weeks ago that we couldn't use the building because of health and safety reasons.
"If you look at Keady at the minute it looks well in the most part as most of the buildings have had face lifts but the Old Mill sticks put like a sore thumb from every direction."
Council have confirmed they will be boarding the window up today (Sunday).
Sign Up To Our Newsletter