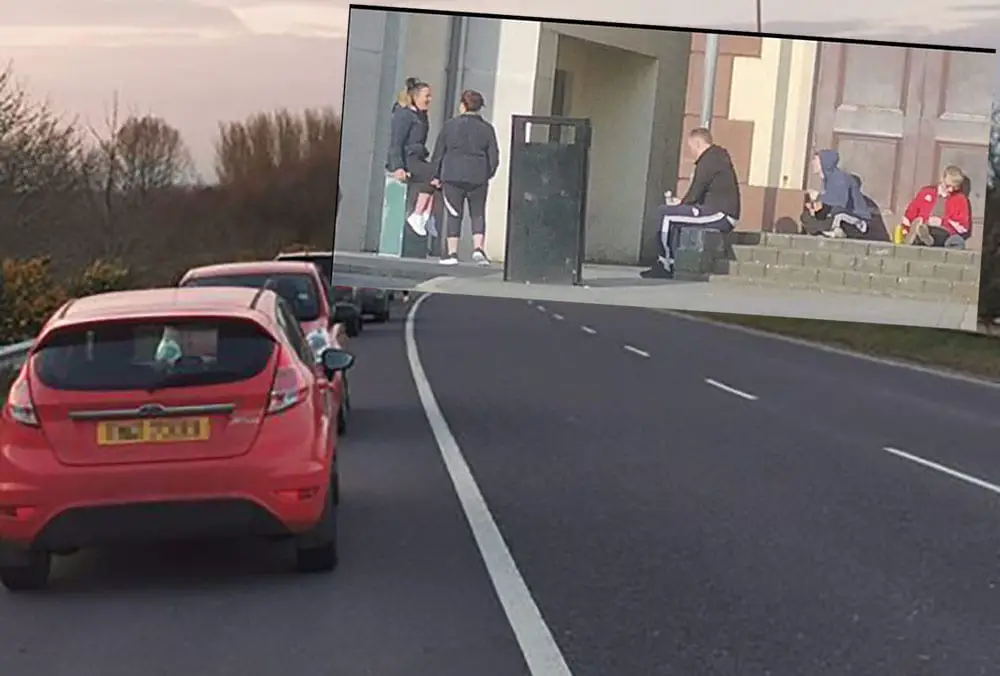 Whilst many of us our following government guidelines of practicing social distancing, others don't seem to have received that particular memo.
This photo (inset) were shared on social media, showing a group of people congregating and drinking outside the Caledonian Inn in Keady.
Hitting out at those involved, Sinn Fein councillor Darren McNally branded the behaviour of those involved as "disgusting" and "irresponsible".
Speaking to Armagh I, councillor McNally said: "I was inundated with complaints about these individuals and what they are doing is they are acting like a magnet for others to do so.
"It is hard enough for people to keep young ones in the house, but if anyone sees those pictures, they think it is okay to go out and drink and socialise with no social distancing".
He added: "They don't realise the danger they are putting themselves at, they don't realise the danger they are putting their families at and their community.
"They need to think about others first and put their community first, wise up and stay home that would be my message to them.
"In the times we are in, we all have to abide by the rules coming down from both government and the health agency, so that means staying at home, obeying social distancing and taking proper precautions."
Meanwhile, there were concerns raised about huge queues of traffic along the roadside at Craigavon Lakes on Thursday night.
It comes after hoards of people flocked to Council-run parks, like Gosford, prompting council to shut them to the public earlier this week.
Sign Up To Our Newsletter