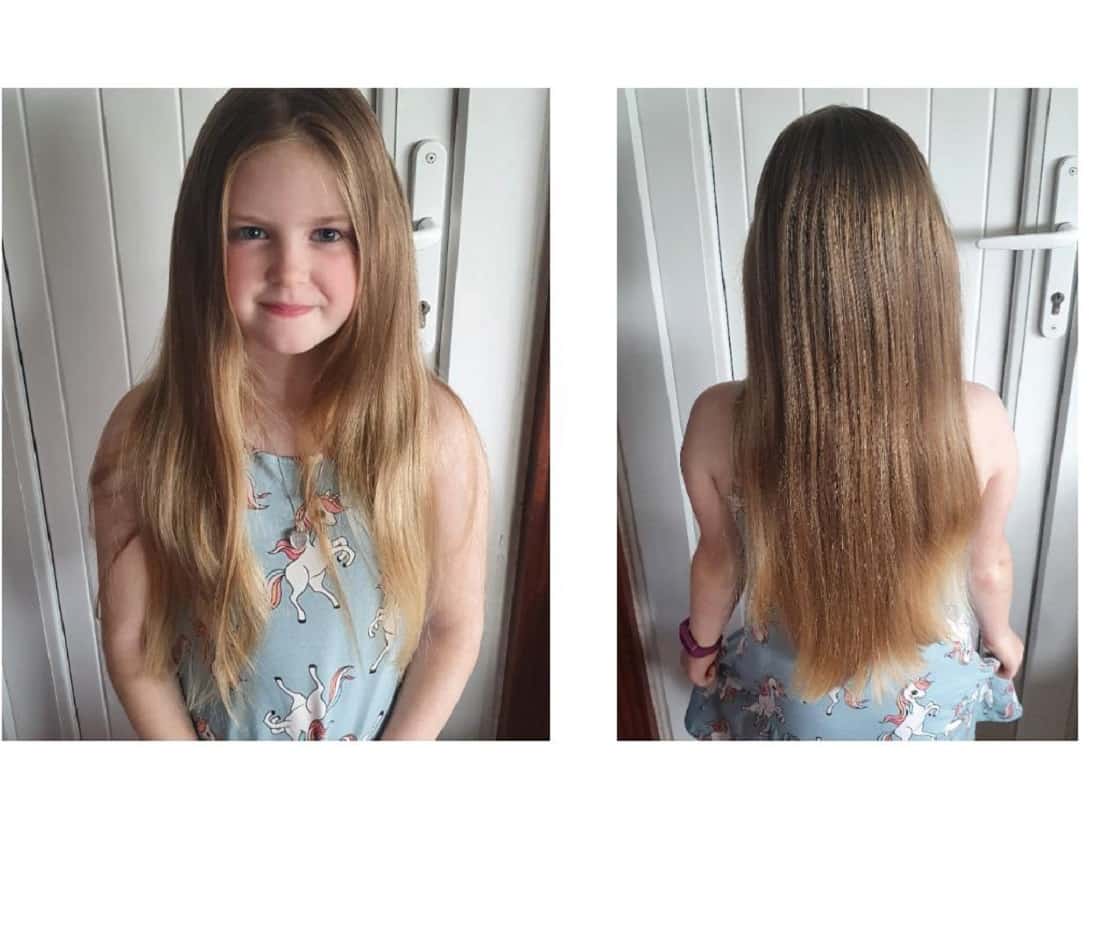 After hearing of the joy that the Little Princess Trust brings to children with cancer, one Keady girl made it her mission to brave the shave and help other children in need.
Eight-year-old Caoimhe McGuinness – a pupil at Darkley Primary School – was so motivated by seeing a classmate get their hair cut for the Little Princess Trust that she was willing to wait a whole year for her mum's blessing!
The Little Princess Trust exists to provide real hair wigs to young people and kids who have lost their hair due to cancer treatment.
Caoimhe aims to have her hair cut in the middle of August, and mum Charlene says it has been a long time coming.
Last year, another pupil at her school had their hair cut for the Trust, and Caoimhe came straight home wanting to take part.
"I told her to wait until after her First Communion this year," Charlene says. "The first thing after her First Communion she said was, 'mum, can I get my haircut now?' and I was so reluctant because her hair is lovely."
She told Caoimhe that she would have to get a good bit off, to which she replied, "sure it'll grow back."
"About ten inches she's getting cut off…..she can't wait at all. It's just the thought that her hair is going to go to another child.
"She's only eight, so to know at that age and to understand that it's going to a child that needs it and has lost their hair for whatever reason. That's a lovely thing for them to be doing", she added.
"Whenever she learnt about the Princess Trust, she decided that she wanted to give something to help…….It was over a year ago that she first said it to me."
Charlene says that the family is very proud that such a young girl is so intent on helping other children.
"Caoimhe would be a very caring wee girl", she says.
It's not often an 8-year-old will have their heart set on something for a week, let alone an entire year! Caoimhe however, was determined to see it through and the family hope that her commitment is rewarded through a strong donation to the Little Princess Trust.
Donations can be made to Caoimhe's JustGiving page here.
Sign Up To Our Newsletter