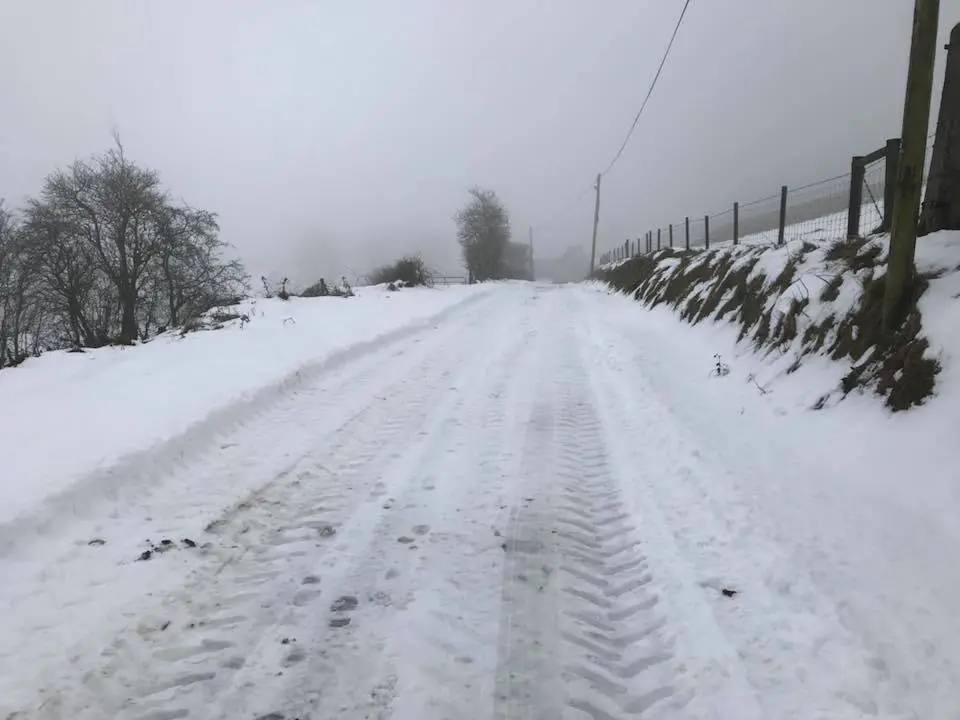 Residents of a rural Co Armagh village remain stranded five days after the first bout of heavy snow to hit the area.
People in Darkley remain sidelined from civilisation as deep drifts of snow has hemmed in many who have been unable to go to work, school, or even the shops.
For those that did manage to go to work – many of whom had little choice to – it required an early morning trek across the frozen, and now compacted, snow.
Chairperson of the Darkley Rural Community Group, William Monaghan, has urged Transport NI to have a good look at their current plight.
"While most people are back to normal and going about their daily business, there are many Darkley residents who are basically stranded as their roads are impassable," explained Mr Monaghan.
"This video (posted below) is of residents who have had to leave their homes at 6am in order to get to work and school in areas that have been cleared days ago.
"The Upper Darkley Road, the Carrowbane Road and the Tullynawood Road have been left at the mercy of the elements.
"We understand our local representatives are doing what they can but we, as a community group, are adding are voice to the calls for TransportNI to free up these areas isolated since last Wednesday.
"We feel that this is an absolute disgrace with those roads inhabited by many young families with children, sick people and the elderly.
"Why are we left to last? It has been a tough time for many in the area, with one farmer forced to use the dirt tracks and fields to get out as opposed to the main roads.
"Look, we really do understand the need to get the more populated areas seen to, and services are seriously under-resourced but the community here feels like they have been left to last."
Transport NI are currently working in the area this afternoon but it could be tomorrow before all areas have been cleared.
Sign Up To Our Newsletter