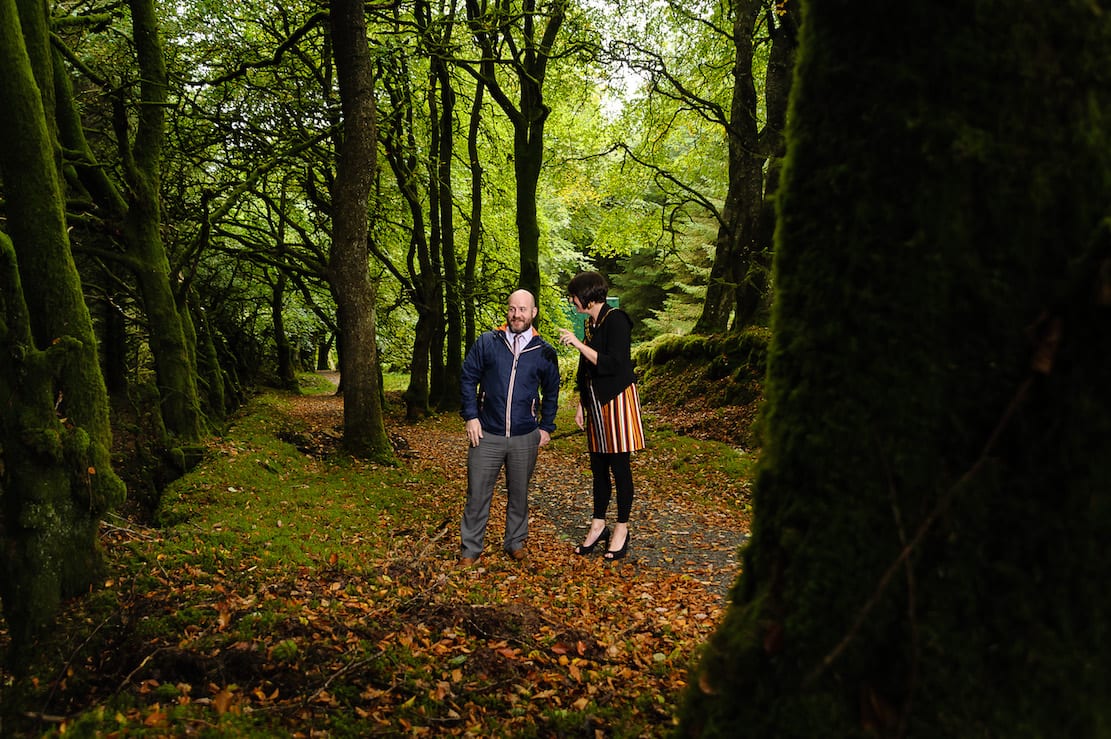 A £220,000 project to design and create 4.6km of beautiful walking trails in Darkley Forest for all of the community to enjoy is now complete – and open for everyone to enjoy!
Work began on site earlier this year following extensive consultation with the community who decided that a walking trail was a priority project for the area – and this initiative has now been brought to life.
The trails, which start at the new eight space car park at Mountain Lodge Road, accommodates a wide range of users, allowing them to enjoy the benefits of outdoor exercise in a safe environment – therefore helping to increase their own physical and mental well-being.
This scheme was delivered thanks to a partnership between Armagh City, Banbridge and Craigavon Borough Council, Department of Agriculture, Environment and Rural Development (DAERA) – Rural Affairs Division and Forest Service – and Outdoor Recreation NI (ORNI).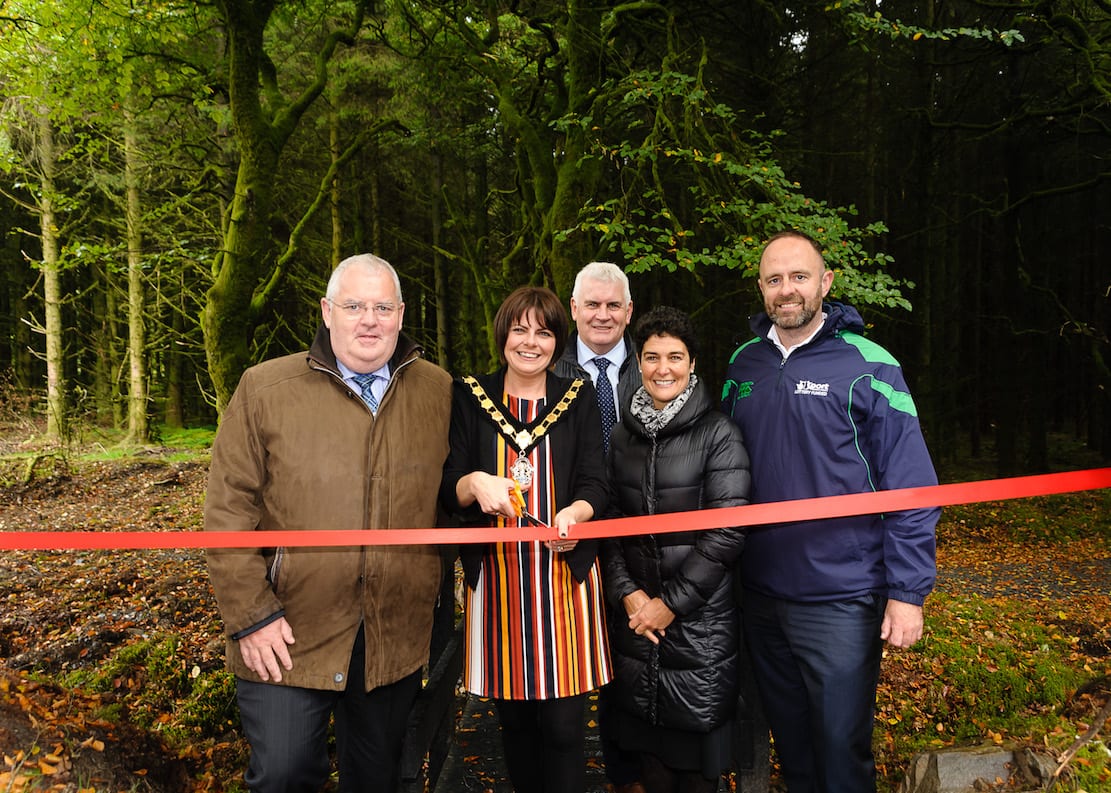 Funding was provided from DEARA's Targeting Rural Poverty and Social Isolation (TRPSI) programme and from the National Lottery through Sport Northern Ireland's 'Every Body Active: Outdoor Spaces' programme.
"It was a great honour for me to cut the ribbon and officially declare the brand new walking trails
at Darkley open, and what an absolutely beautiful place it is," commented the Lord Mayor of Armagh, Banbridge and Craigavon, Councillor Julie Flaherty.
"It is wonderful to see something that the community has wanted for so long coming to fruition and I know that these trails will really make a difference to the lives of those living within the Darkley area. This Forest was once inaccessible but now residents have something truly unique to enjoy right here on their doorsteps. So get out, experience and explore this fantastic new facility!"
Forest Service Chief Executive John Joe O'Boyle said: "Our forests are an outstanding and valuable natural resource. The excellent new facilities here at Darkley Forest are a great example of partnership working delivering a living, active landscape valued by all through the social and recreational benefits it creates for local communities."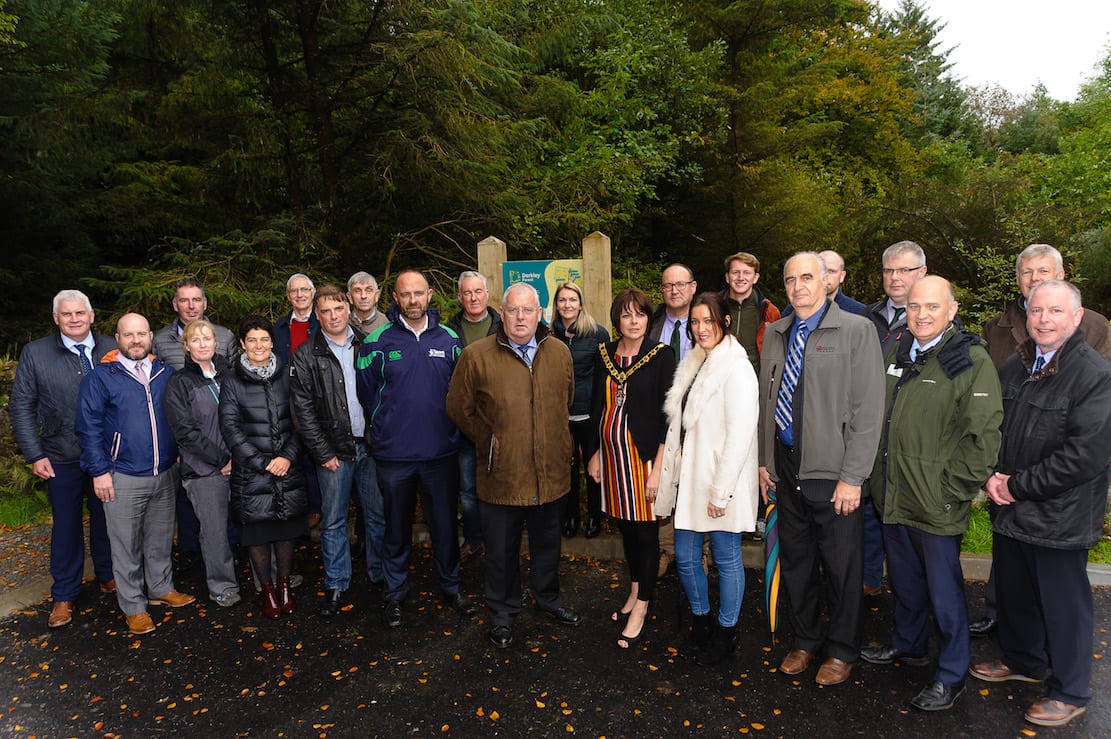 His sentiments were echoed by DAERA's Southern Rural Affairs Manager, Jerome Burns, who said: "The need for safe walking trails in the forest was identified by the local community and I am delighted that DAERA, through the TRPSI Programme was able to help bring this project to fruition, creating an asset which will be enjoyed by the residents of Darkley and beyond."
Sport NI Chief Executive Antoinette McKeown added: "Northern Ireland boasts a rich variety of outdoor spaces and Sport NI is delighted to be investing in projects like this which are helping communities to connect to the natural environment through sport and physical activity.
"Every day, National Lottery players are helping people across Northern Ireland enjoy, engage and excel in sport and we look forward to seeing these new trails help more people in the Armagh, Banbridge and Craigavon area get active and get involved.
"We are delighted to have been involved in the development of two high quality community trails within Darkley Forest," said Outdoor Recreation NI Executive Director Caro Lynne Ferris.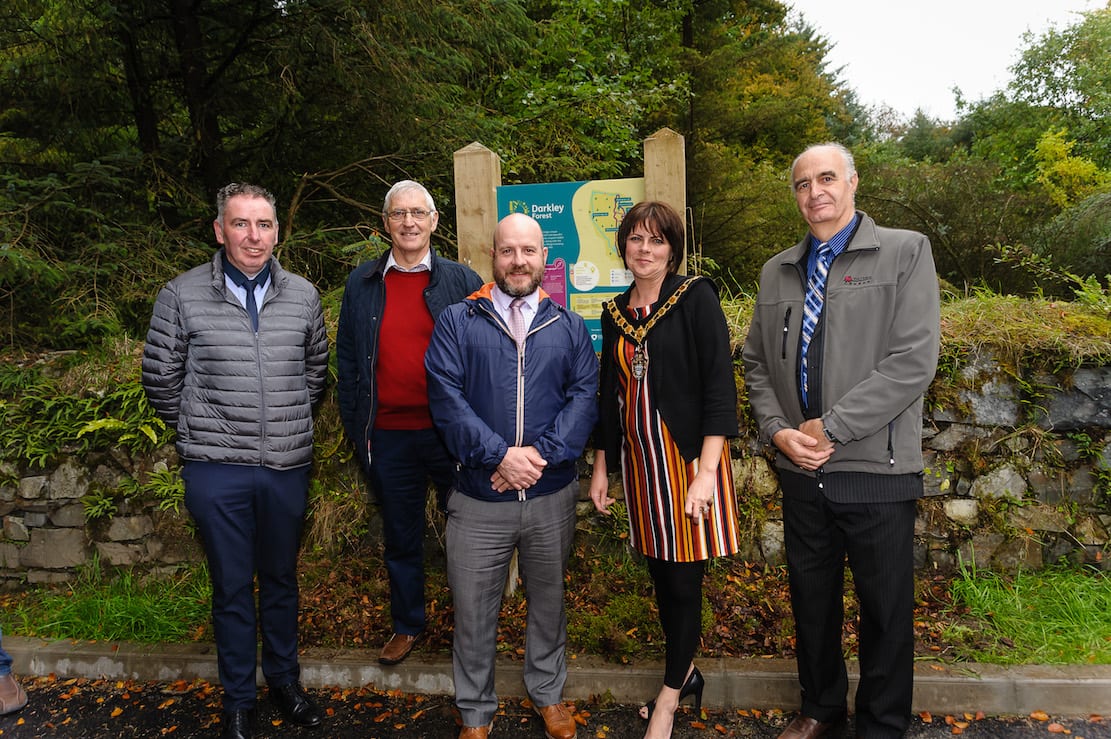 "Expected to improve health and wellbeing, these trails are a fantastic asset to the rural community of Darkley, providing accessible opportunities to enjoy the natural beauty of this environment."
The trail was designed by renowned trail designer Hugh Clixby and built by local Camlough firm Euro Services.
Sign Up To Our Newsletter