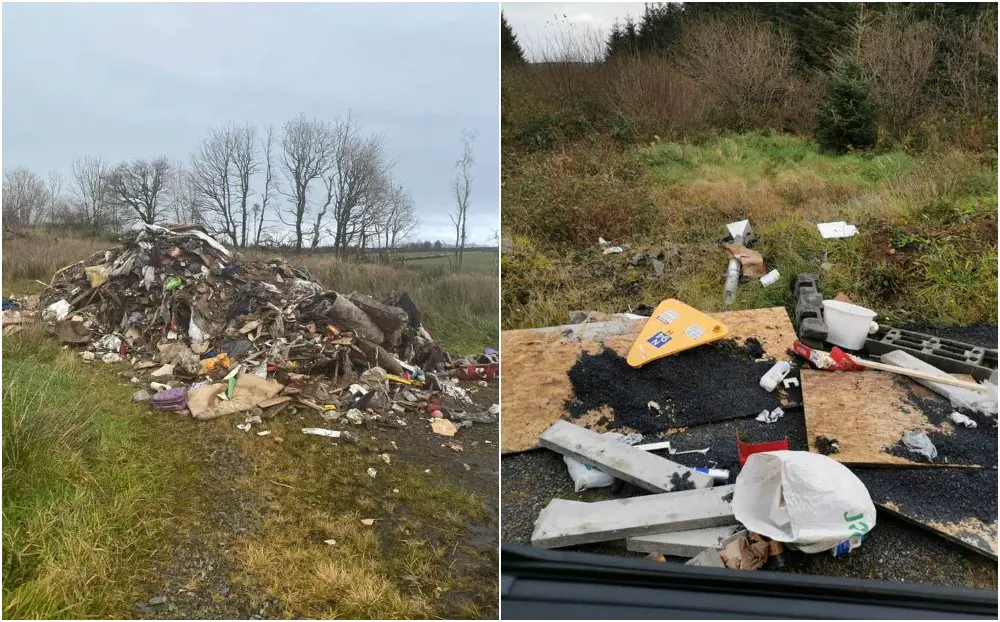 There are concerns that criminals may be posing as legitimate waste businesses as two dumping incidents in south Armagh has cost the ratepayer a staggering £21,500.
Large mountains of waste have been dumped in Carrigatuke area over the last number of days but the remnants of that waste – along with the cleanup costs – have raised a number of worrying questions.
Among the discarded debris was a clamp from a Dublin city company.
Sinn Féin Councillor for the area, Brona Haughey, said she was angered when she found out about yet another large-scale incident.
"What causes even more concern is that one case is another huge lorry or tractor load dumped on forestry lands near the Cortamlet Road," she said.
"Forestry have informed me that the materials are very similar to that of other large loads found in the area, fuelling their suspicions that a criminal organisation posing as a legitimate waste business is responsible for this."
She added: "It was also interesting to find a clamp from Dublin Street Parking Services on the Viewpoint Road on Carrickatuke Mountain.
"Council have taken the clamp and will be in contact with Dublin Street Parking Services (DSPS) to ascertain the identity of the vehicle and investigate to see if it is related to this latest dumping incident."
The Councillor said that the ratepayer was footing the bill for this illegal activity.
"Illegally dumped material from August has only just been removed due to the sheer scale of the waste left behind in a secluded location," she said.
"Bond's Mountain on the Armagh/Newtown Road was dumping site for a huge amount of waste and with the preventative measures put in place, removal and disposal of the waste, which was over 57 tonne, it has cost the taxpayer £21,579.00."
Councillor Haughey concluded: "Criminals are profiting from this and we the public are forced to pay for their wrongdoings.
"It must be stopped and those criminals involved in these activities need to be apprehended and face the full rigours of the law."
Sign Up To Our Newsletter