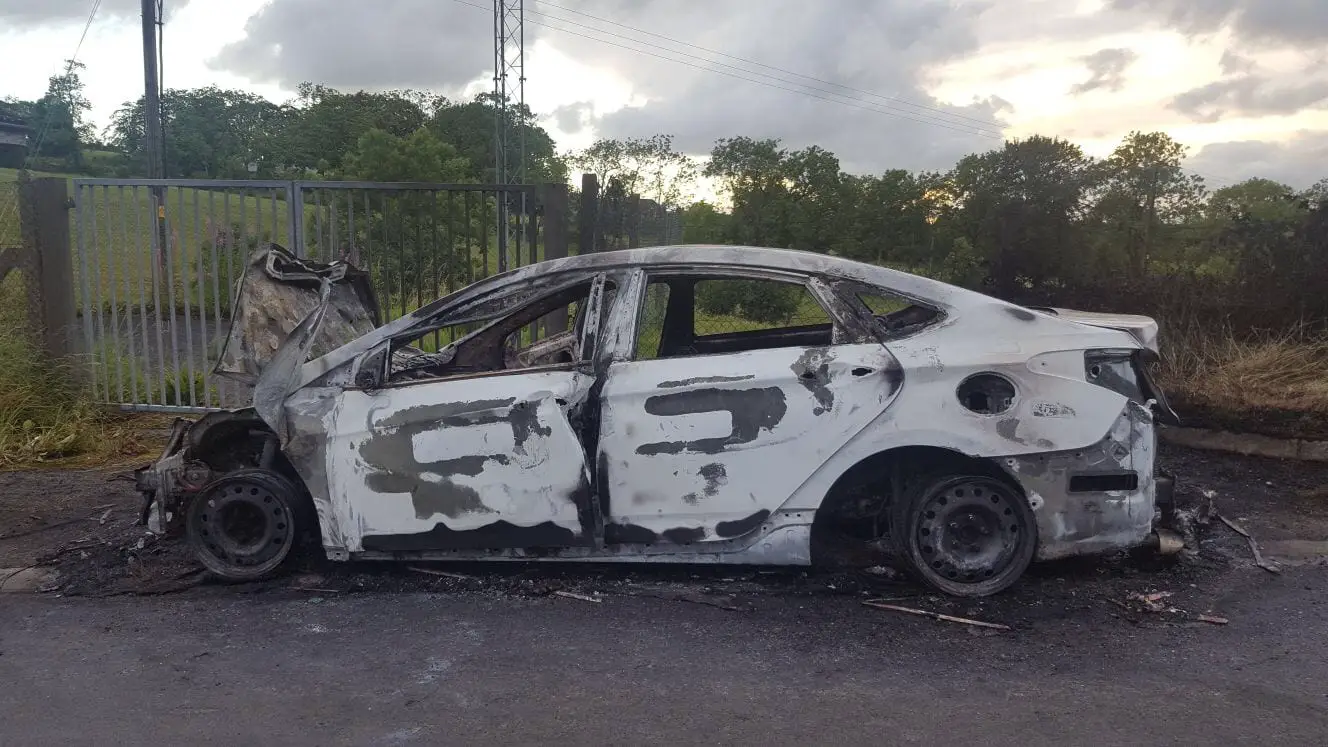 A county Armagh community has been left in a state of shock following what is being described as a "vigilante" shooting.
Shortly before 5.25pm on Friday, with two men entered the grounds of a business on the Annvale Road in Keady and opened fire, before fleeing.
No one was injured during this incident, but employees of the business were left very badly shaken.
A car, believed to be the vehicle used in this shooting incident, was found completely burnt out at approximately 5.45pm on the Dundrum Road, Tassagh.
Councillor Thomas O'Hanlon said the owners of the family business are distraught at the incident.
"I condemn those behind this reckless attack," said councillor O'Hanlon.
"The incident took place at the business premises of a very well respected local family. They are distraught and disgusted at this incident.
"They, their staff or customers could have been seriously hurt or even killed.
"This community is stunned at this reckless attack and it must be condemned outright."
He added: "Whoever is behind this attack and whatever their misguided intentions are, they cannot be justified.
"We thought the days of guns on our streets were over, so too is any form of kangaroo justice.
"No one should take the law into their own hands. I would appeal for anyone who knows anything about this incident or the motivation behind it to come forward to police."
Keady councillor Darren McNally and Cathal Boylan MLA also hit out at what they say was "the intimidation of employees at a business" by the armed gunmen.
"This criminal vigilante behaviour has no place in our society," said Mr Boylan.
"Residents in Keady will not tolerate violent intimidation and the appalling actions of this armed gang."
Colleague councillor McNally urged the local community to come forward with any information that may bring the perpetrators to justice.
"I urge anyone with information regarding this assault to contact the local authorities and police to ensure that we put an end to criminality of this kind in our society."
Newry & Armagh DUP Assemblyman William Irwin also slammed those behind the shooting.
"This is an absolutely shocking and ridiculous incident and those behind this sinister and dangerous act must be apprehended," he said.
"For individuals to approach a premises and fire shots is really abhorrent behaviour and thankfully no one was injured in this appalling attack."
"I would ask anyone who may have witnessed any suspicious activity in the area at the time of the shooting to contact police immediately and assist with their inquiries. It is so important that those behind this incident are quickly apprehended as they are clearly dangerous individuals.
"Hopefully the staff who were there at the time will get over the shock of this incident and my thoughts are with them at this concerning time."
Sign Up To Our Newsletter