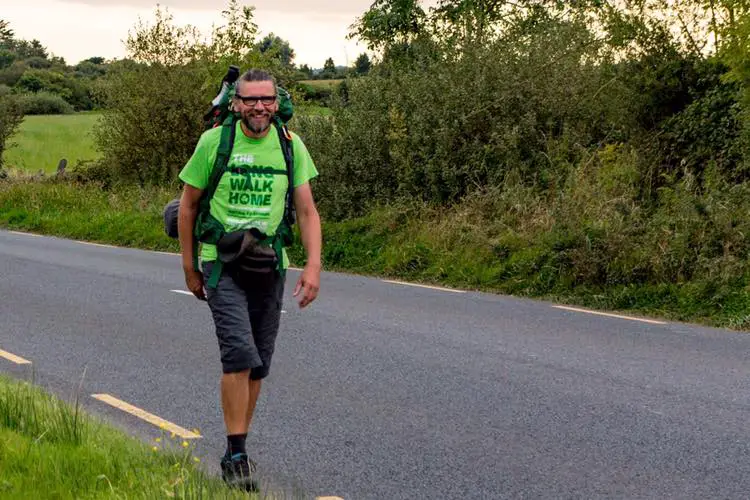 After a mammoth 2,500km trek across Europe, county Armagh man Eamonn Donnelly will complete his 'Long Walk Home' to Keady on Monday afternoon.
Accompanied by his good friend Sepp Tieber-Kessler, the pair will arrive in Keady around 5pm where they will be greeted at the Mommy Makem Arts and Community Centre.
The pair have been trekking across Europe for almost three months now in a bid to help raise awareness for dementia and the research into the disease.
Eamonn and Sepp have already trekked across Austria, Germany, France, England, Wales and much of Ireland.
Over the weekend they completed the walk through Drogheda, Ardee, Carrickmacross, where they will continue on from today.
They will travel through Castleblayney before making their way across the border and into Keady.
There they will be greeted warmly by the lord Mayor and representatives of the Alzheimer's Society.
To follow the last leg of their epic journey, click here.
You can also follow them on Twitter on @DementiaWalk or search for the hashtag #LongWalkHome
Sign Up To Our Newsletter