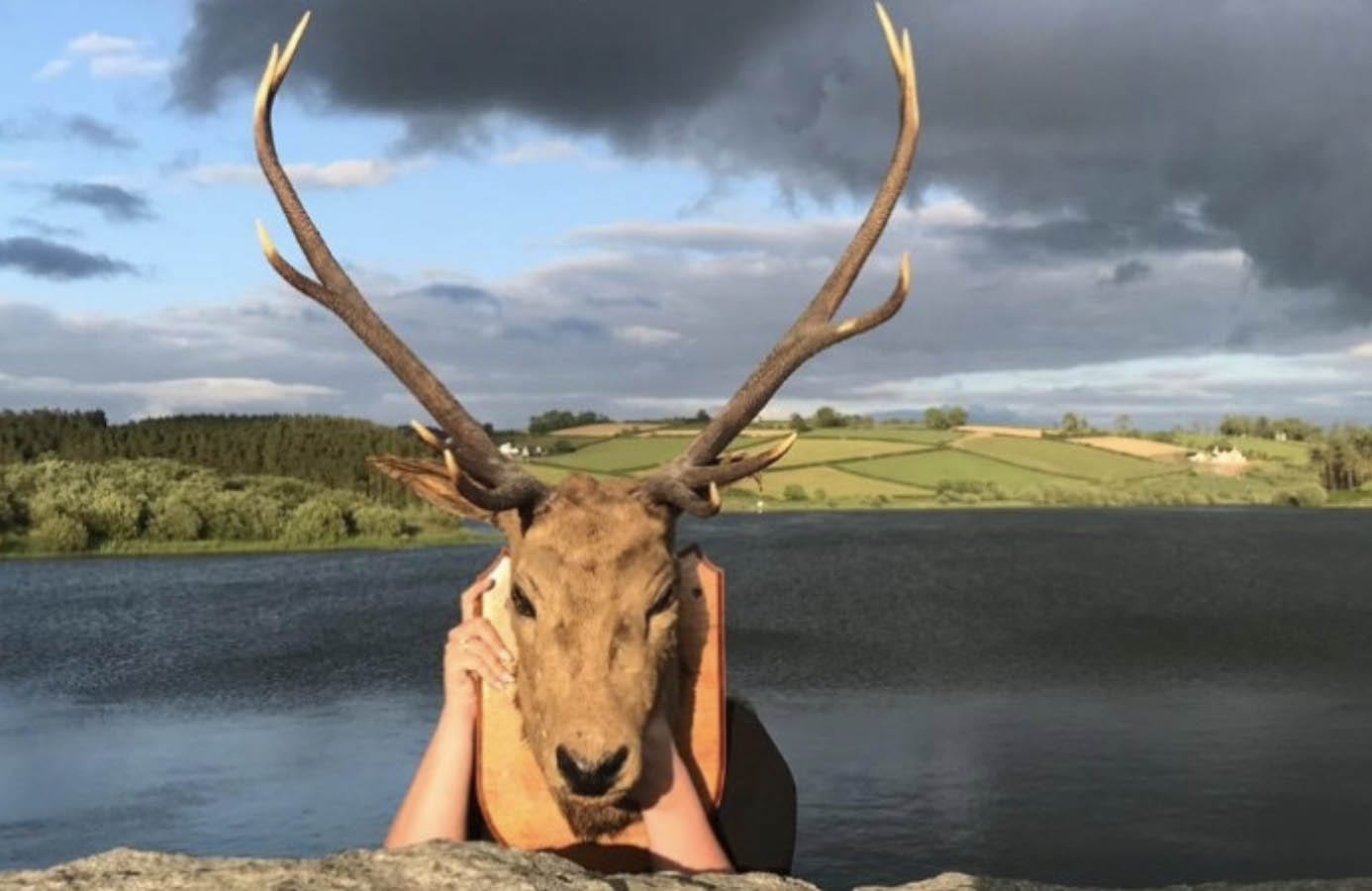 The ransom demand is in and this is one deer that is becoming too hot to handle.
The wall-mounted stag's head went missing from Basil Sheils Bar over the weekend.
And what followed was a pun-fuelled ransom from the kidnapper, under the guise of Rudolph Sheils.
Armagh I first reported the story on Monday and our story has since sparked much media attention, which has forced the kidnappers' hands.
The Belfast Telegraph and Frank Mitchell from U105 have got involved and even Frank can't forecast how this one will play out.
The kidnapper has openly taunted the PSNI in Armagh by photographing the stag in front of the very station.
But the gloves are now off and it's down to business.
Rudolph and Co have been true to their word and are determined to make a few 'bucks'.
And they intend thankfully to donate it to the Northern Ireland Cancer Fund for Children's Daisy Lodge.
Basil Sheils owner Mark Fegan has again appealed for help from the public to get the stag back.
The ransom has been set at £1,000 and Mark has generously agreed to stump up £500 towards it.
A JustGiving page has been set up in the hope that others might help and Mark appealed directly via social media saying: "The perpetrator is still at large. Negotiations have been made and the ransom is set at £1000 for Daisy Lodge Nicfc.
"If you can all raise £500 we will match it with another £500!
"Get donating folks it's all for a good cause and let's get our wee deer home."
So far close to £300 has been raised – if you have any spare 'doe' check on here: https://www.justgiving.com/crowdfunding/rudolph-sheils
Sign Up To Our Newsletter