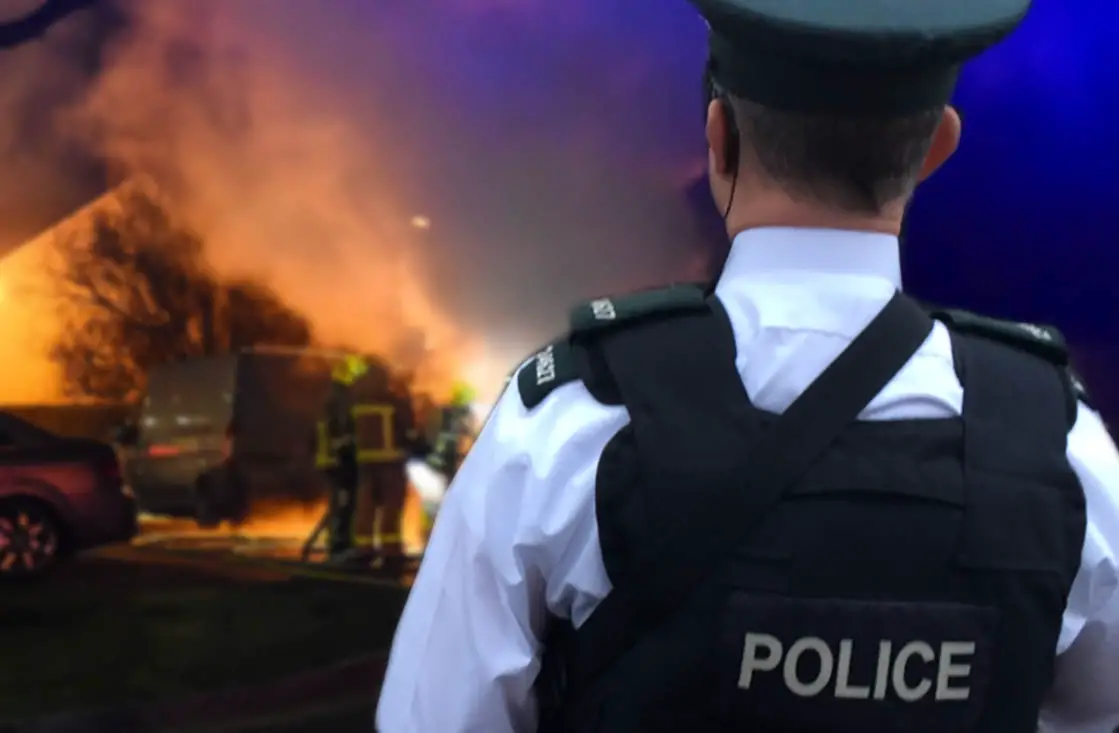 An arson attack on a parked lorry in Keady town centre has prompted a TV crime appeal.
Police in Armagh are investigating the arson attack which occurred on Victoria Street on November 15, 2021.
At approximately 9.57pm, the owner of a lorry parked on Victoria Street received a phone call to inform them that the window of their lorry had been damaged.
The owner then made his way to the lorry and discovered that the driver's side window was completely smashed and there were scorch marks inside the cab where a fire had been lit.
It is believed that two males exited a dark blue Peugeot 206 and carried out the damage. The total of damage was valued at £15,000.
We are appealing to anyone with information to come forward to Crimestoppers anonymously on 0800 555 111.
For more information about the appeals featured visit https://www.psni.police.uk/news/crime-ni/
Sign Up To Our Newsletter