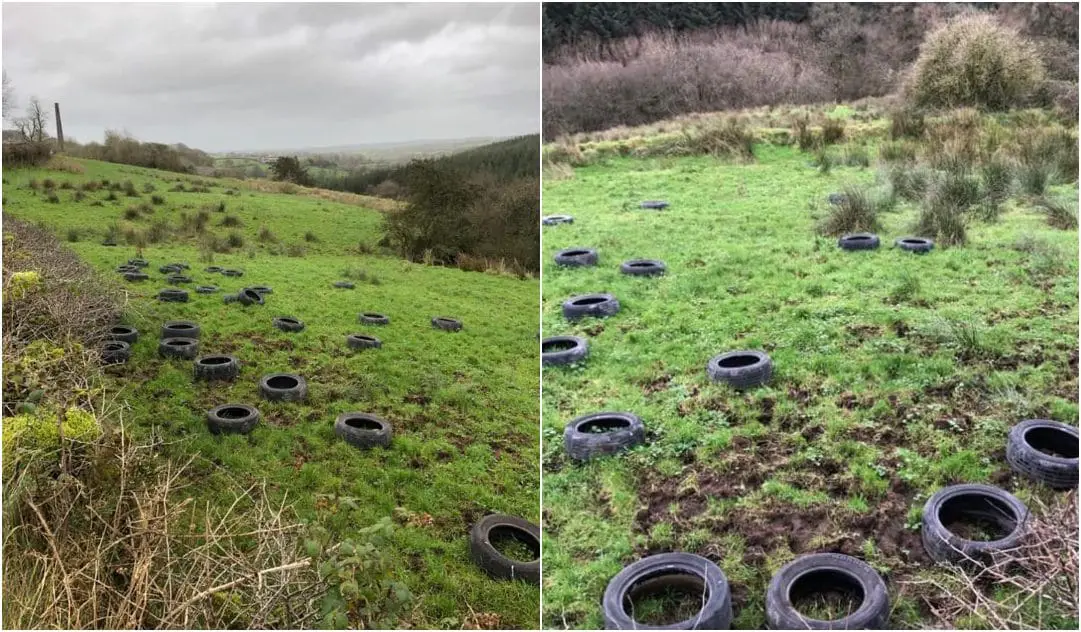 This is the sight nobody wants to be greeted with at any time of the year, least of all Christmas.
But criminality doesn't do Christmas off, as dozens of used tyres were dumped just a few hundred yards from Darkley village, on the outskirts of Keady.
Darkley Rural Community Group blasted those responsible for yet another environmental attack on their area.
These sorts of incidents are common place on the outskirts of the rural Armagh village.
"The annual Christmas gift to our community from some unknown with no respect for the environment," the group posted on social media.
"Seems that these people don't take a break even for the holidays. This is a direct attack on our community, and farming community in particular, because it is private property and the responsibility for clearing rests with the landowner."
They asked residents to "keep vigilant as this is the time of year that boxes, bags and Christmas wrappings are dumped throughout our beautiful countryside".
A particular hotspot remains up around the Mountain Lodge and Carrigatuke areas, for "those who can't wait or be bothered for the recycling centre to reopen".
They added: "We will continue to lobby our councillors to have anyone found to have illegally dumped severely fined and named and shamed."
Sign Up To Our Newsletter