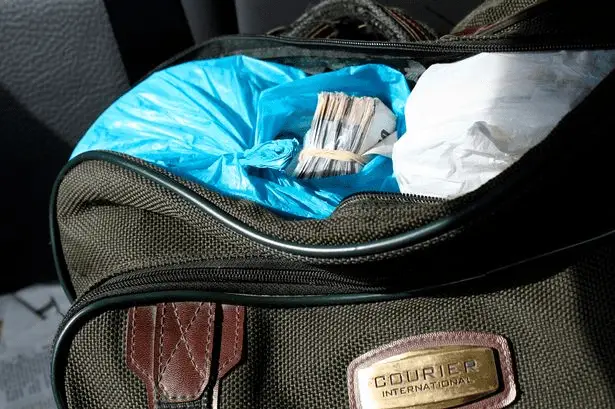 A Keady man was today given a suspended prison sentence for his role in a tobacco crime gang when he was caught after flagging a lift – with a Customs and Revenue official.
Five men were sentenced over the operation, which was being masterminded from a prison cell.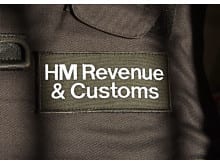 Sixty-eight-year-old Vincent McGeough, from Caramoyle estate, admitted money laundering when he appeared at Sheffield Crown Court last May.
Today (Thursday), he returned to the same court where he was handed a 12-month prison sentence, which was suspended for 18 months.
The five were sentenced for their role in trying to inundate the UK with illicit cigarettes, tobacco and alcohol, worth hundreds of thousands of pounds in lost duty and taxes, and attempting to launder their criminal profits.
Irvin Dunn, 56, who orchestrated the fraud from behind bars, and his brother Wayne Dunn, 57, from South Yorkshire, were today jailed for their involvement in the distribution and sale of the illicit goods between January 2013 and October 2013. Lee Pearson, 33, of South Yorkshire, was also sentenced for his part in the conspiracy while McGeough, together with Dundalk man James Woods, 58, were sentenced for money laundering after the HM Revenue and Customs (HMRC) investigation.
The full extent of the fraud began to unravel after HMRC officers witnessed the handover of a bag containing almost £110,000 involving Woods and McGeough close to East Midlands Airport in April 2013.
Woods was arrested immediately but McGeough fled, flagging down a car only to find it was being driven by an HMRC investigator. He was then arrested and mobile phones and the cash seized.
It soon became clear Wayne Dunn, already on bail after being stopped in Ipswich driving a van containing 800,000 illicit cigarettes in February 2013, was an associate. He was arrested shortly afterwards.
The development helped investigators link Wayne Dunn back to an unattended van found laden with 169,000 illicit cigarettes in Eastwood, Nottinghamshire, in January 2013, from which records showing tobacco purchases and sales were seized.
Searches were carried out of Dunn's home as the conspiracy unfolded, leading HMRC officers to his younger brother, Irvin Dunn, who appeared to be organising the fraud from his prison cell.
Pearson's role was cemented in October 2013 after a van linked to the Dunn brothers was found outside barns in Everton, South Yorkshire that were used as storage premises and looked after by him.
The vehicle was strewn with packets of tobacco and cigarettes after having its window smashed in a break-in. HMRC attended and searched the two barns, where tobacco and more than 1,000 litres of illicit beer and vodka, which contained toxic methanol 150 times the legal limit, were discovered. Pearson was in charge of the premises and phone analysis showed he was part of the conspiracy.
All five were sentenced when they appeared at Sheffield Crown Court today.
Confiscation proceedings will follow to recover the proceeds of their criminal activity.
Irvin Dunn pleaded guilty to conspiracy to evade duty when he appeared at Sheffield Crown Court on November 17. He was jailed for three years at the same court today.
Brother Wayne Dunn pleaded guilty to conspiracy to evade duty when he appeared at Sheffield Crown Court on  November 9 and was jailed for 21 months today.
Lee Pearson admitted conspiracy to evade duty when he appeared on November 17 and was today given a 12 month term, suspended for 18 months.
A similar sentence was imposed on James Woods,  of Canal Road, Dundalk, after he admitted money laundering when he appeared at Sheffield Crown Court on May 15.
Stuart Taylor, Assistant Director, Fraud Investigation Service, HMRC, said: "These men all played a part in this crime solely to line their own pockets with money that should have been funding vital public services.
"Irvin Dunn even pulled the strings while he was in prison using coded messages. But their fraud has been broken down and picked apart and now they are all paying the price.
"The evasion of excise duty is a criminal offence. If you are caught you will not only have your goods seized but you may also face prosecution and, if convicted, a criminal record and potentially a prison sentence. Anyone with information about the illegal trade in smuggled cigarettes and tobacco should contact the Customs hotline on 0800 59 5000."
Read more news:
Police appeal for help in tracing man after claims of incidents involving schoolgirl
Gardaí put on show huge haul seized in fight against dissident activities
Police fear hundreds of thousands may have been stolen through skimming devices
Man rescued from county Armagh house fire
Man violently assaulted in forecourt of county Armagh supermarket
Gosford development plan to create NI's 'first five-star family forest park'
Sign Up To Our Newsletter