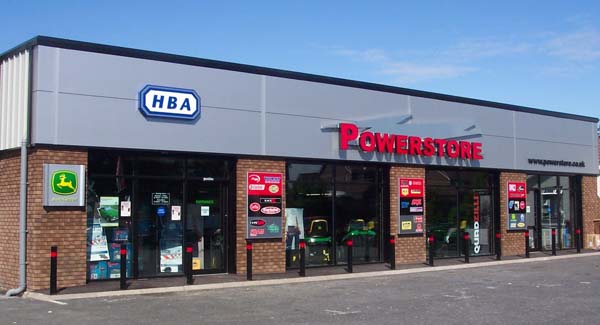 A Keady business is hoping to double the size of its operation in the town and says it will create "many new jobs", Armagh I can reveal.
And planning officials are now recommending that the development – which would cost in the region of £1.1 million – is allowed to go ahead.
Councillors will make the final decision when the planning and regulatory services committee sits this week.
HBA Distribution has set its sights on a major expansion at its headquarters on the Upper Darkley Road.
Without this, the company – councillors have been told – would have to consider looking at "alternative premises" outside the area which could lead to jobs being taken away from the town.
The company – which currently employs 26 people who all live locally – began life as a family-run business back in 1979, providing motoring and engineering supplies to a network of dealers right across Ireland.
It has been somewhat inhibited in terms of expansion.
And, in February, the HBA Distribution submitted plans which would see the provision of additional warehousing being constructed.
It would increase the floor space available to more than double the present size – from 1,726 sq metres to more than 3,600 sq metres.
The company – in correspondence with council planning officials – described it as a "significant economic investment".
And it added: "The proposed development will have significant economic gains for the local community with many new jobs being created from the development."
There had been some concerns in relation to potential flooding.
But following the provision of further information in the summer, Rivers Agency has now written to council to inform officials it can no longer "sustain a reason to object to the proposed development from a drainage or flood risk perspective".
The company had also written to council to address concerns from local people.
It pointed out that the land in question had been zoned as open space in the Armagh Area Plan 2004.
But a planning application had previously been approved for 15 new homes to be built there, which the company insisted showed DoE – who had made that decision – had ruled the loss of open space would have had "no negative impact".
It said the only other land available in Keady for industrial use was at Annvale Road and it was "not suitable".
In relation to concerns from residents of Rath Lir, it was proposed to provide a six metre planting strip or buffer zone along the boundary fence, while the bin storage area had also been relocated within the business grounds.
A new footway is included to allow pedestrian access at the rear of the site.
The company says the proposals will create eight new jobs if allowed to proceed.
Planners, in making the recommendation to approve, say they are "persuaded that the proposal will have a significant economic benefit for Keady through the creation of jobs and extra business drawn to the area".
Read more news:
PSNI praise public for help in identifying CCTV images
Man kicked, punched and stabbed in the head in frenzied attack
Pervert foster carer preyed on young girl who saw him as a father figure
Major lottery award for head injury charity to help survivors like brave Moya
Warm tributes follow passing of schools poetry competition founder Bert Mackrel
Thousands of tons of waste still to be 'repatriated' from south Armagh
Armagh mum on life-changing mission to build school for Malawi orphans
New £3.7m hotel and shops plan now recommended for approval
Sign Up To Our Newsletter