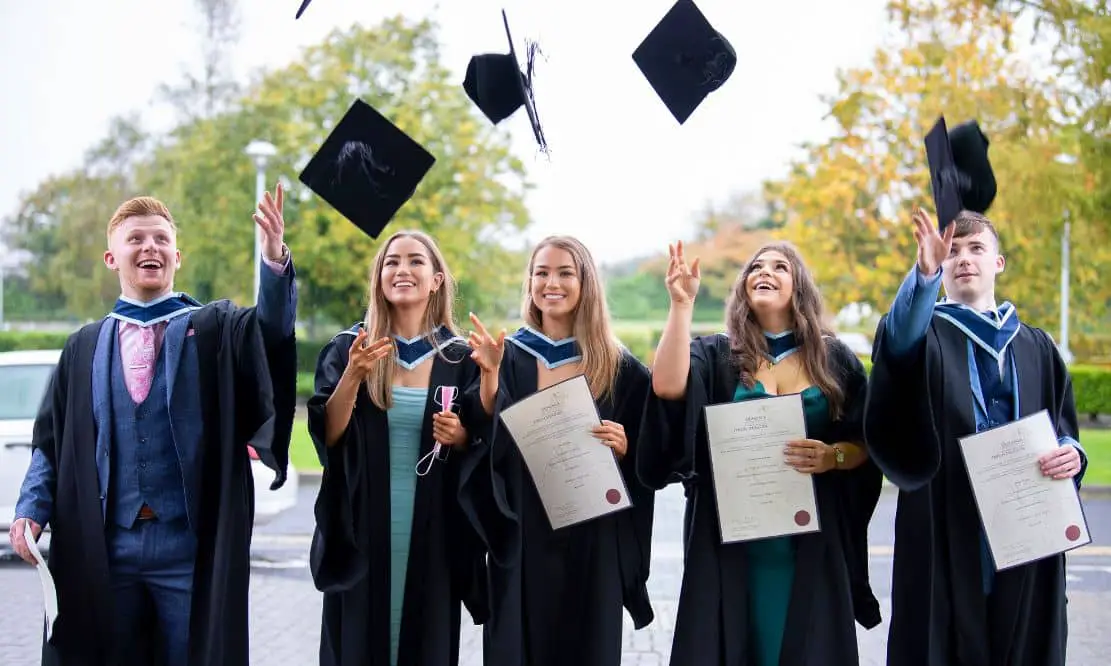 With A-Level and Btec results released recently, many students will be happy with their results and ready to take the next step in their life's adventure. Dundalk Institute of Technology (DkIT) wish them all the very best of luck.
However, since sitting their exams some students may have changed their mind on their selected course or wish to remain closer to home while they pursue their higher education options. Others may have just missed out on required grades, and they now need to consider other pathways.
Even if students didn't submit a CAO application (the Irish version of UCAS), they can still look at Available Places in DkIT, which offers a wide variety of degrees with places for study commencing in September 2023. There will be additional places available in degree areas such as Business, Computing, Engineering, Nutrition, Hospitality and Construction.
CAO will make offers to students who have already applied to CAO on Wednesday August 30, with the Available Place facility opening at 12pm on Thursday August 31, 2023.
Newry student, Niamh Fallon was one such student who chose to study at DkIT, and ended up loving it so much she became Student Union President after she finished her degree course. Niamh was a former student of St Mary's High School in Newry, Co Down, and came to DkIT after her A-Levels. She originally wanted to go to England, but changed her mind
after she researched Event Management at DkIT which she felt was a course that was completely compatible with her personality.
Niamh stated: "Applying to DkIT was easy through CAO, as there is no personal statement required. I was also able to apply for financial support to complete my degree in DkIT in the same way as you would for a University in Northern Ireland or England."
DkIT is one of the only Higher-Level Institutes in the Republic of Ireland to recognise Standard A Levels, Applied A Levels, BTECs and OCR Cambridge Technical qualifications, or a combination of all four.
The student contribution charge (tuition fee) is also currently set at a maximum of €3000, making it more affordable. Students are still eligible to apply for funding from Student Finance NI, while some may be eligible to apply for SUSI (Irelands Student Finance Grant system).
The Institute is renowned for offering a memorable college experience which includes high quality education from award winning and highly regarded practical courses that leave you work-ready and extremely employable for your selected industry.
DkIT prides itself on offering a welcoming and supportive community atmosphere. Lots of factors contribute to students' success in DkIT including the open-door policy for students, small class sizes and an academic strategy focused on practical work skills and employability. The Institute are proud to report that a massive 97% of DkIT graduates are in employment or in further education within 6 months of graduating.
Visit www.dkit.ie for more information.
Sign Up To Our Newsletter