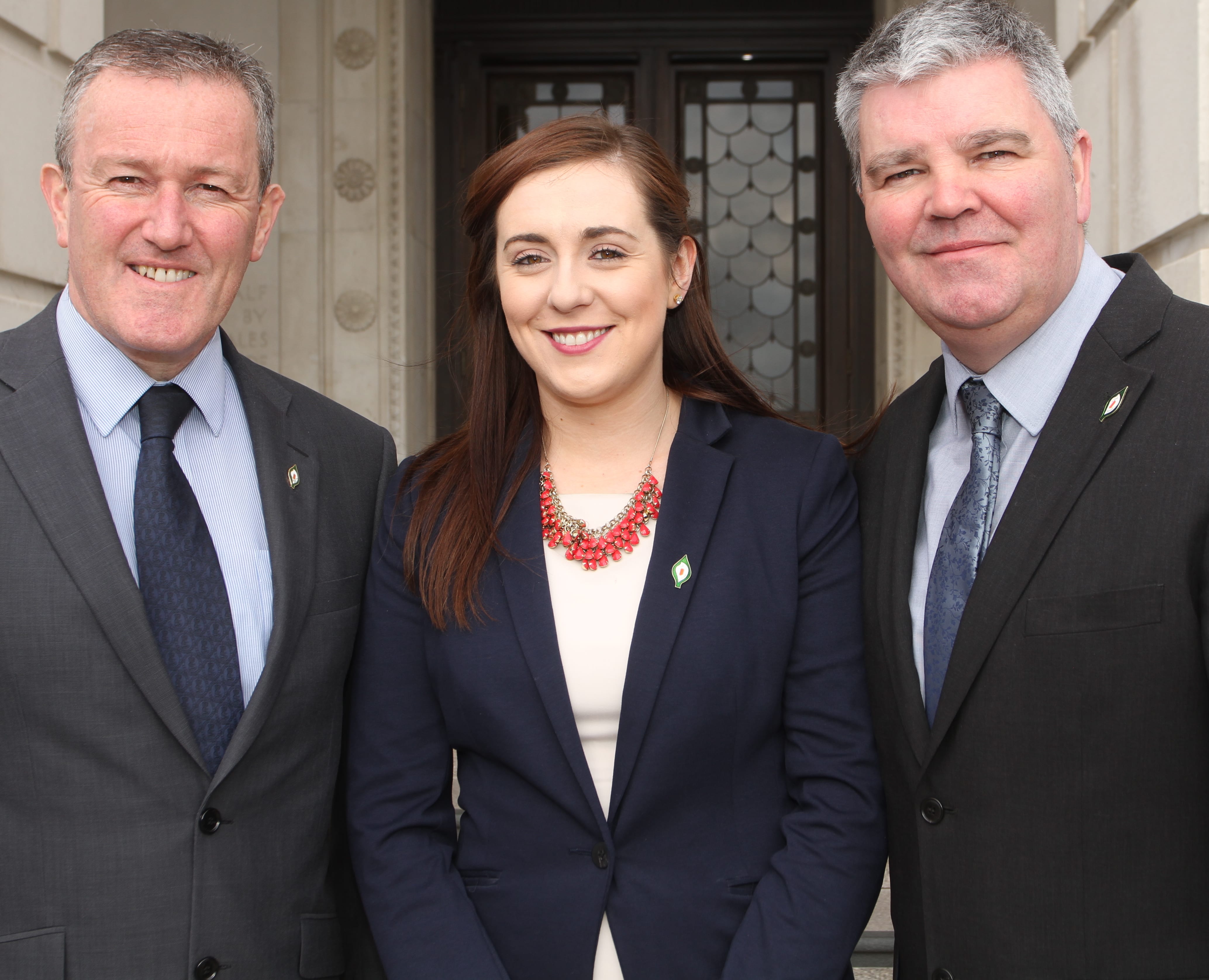 Newry and Armagh MLA Megan Fearon has been named a Junior Minister at Stormont.
The appointment came during the formation of a power-sharing Executive at Stormont today (Wednesday).
The 25-year-old, along with the DUP's Alastair Ross, will fulfil the Junior Minister roles. As such, she will work closely with Deputy First Minister Martin McGuinness on fulfilling the roles of his office.
The Executive Office Junior Ministers' portfolio includes responsibilities for good relations, promoting equality of opportunity, victims and survivors of historical institutional abuse, human rights, urban villages, the Social Investment Fund and racial equality.
Junior Minister Megan Fearon said: "I'm extremely proud to be part of the new team and look forward to working with all my Executive colleagues in this new era of government.
"My focus in the coming weeks will be on getting to grips with the portfolio and meeting with as many groups and people who are already taking an active role to make life better for those most in need in our society.  Through listening to all our people we will be better placed to meet their specific needs and improve the opportunities of everyone in the community.
"Equality has been a key issue for me during my time in the Assembly and I welcome the opportunities this role will afford me in further addressing these matters."
All three local Sinn Féin candidates from the constituency have been placed in influential positions
Newry MLA Conor Murphy has been appointed Chair of the Economy Committee, which will scrutinise the work of Economy Minister Simon Hamilton. Committees play a key role in holding Ministers to account and ensuring they fulfil their duties fairly and responsibly.
Armagh MLA Cathal Boylan has also been made a committee chair.  He will head up the Standards and Privileges Committee, which is the body responsible for examining the conduct of Assembly members, investigating breaches and ensuring the transparency and accountability of MLAs.
The controversial Justice Minister port folio has been taken by Independent Claire Sugden. She was nominated by Deputy First Minister Martin McGuinness and seconded by the DUP's Simon Hamilton, former Health Minister.
Mr Hamilton is the Minister for the Economy and is replaced in Health by Sinn Fein's Michelle McIlveen.
She vacates agriculture and is replaced by the DUP's Michelle McIlveen, who heads up the new Department of Agriculture, Environment and Rural Affairs.
The DUP's Paul Givan is Minister for Communities, Sinn Fein's Chris Hazzard is Infrastructure Minister and Peter Weir (DUP) is Education Minister.
Sinn Fein's Máirtín Ó Muilleoir is Finance Minister.
The Student Council of St Patrick's PS #Newry called up to see us on an exciting day for @mfearonsfpic.twitter.com/2ITvwS2pCE

— Conor Murphy (@conormurphysf) May 25, 2016
Read more news:
Piece of Armagh history goes on the market for 'commercial development'
Council vote passed on funding for two more Somme centenary projects
South Armagh MLA confirmed as one of four new Sinn Fein ministers
Prince Charles and the Duchess of Cornwall sample Co Armagh's delights during second day of visit
Exciting plans submitted for new community 'hub' in Markethill
Traumatic attacks on parking attendants happening on an alarming scale in Armagh
Eye-watering amount spent on city's link roads – and not an inch of tarmac laid!
Harrowing accounts given as Kingsmills Massacre inquest gets underway 40 years on
Sign Up To Our Newsletter