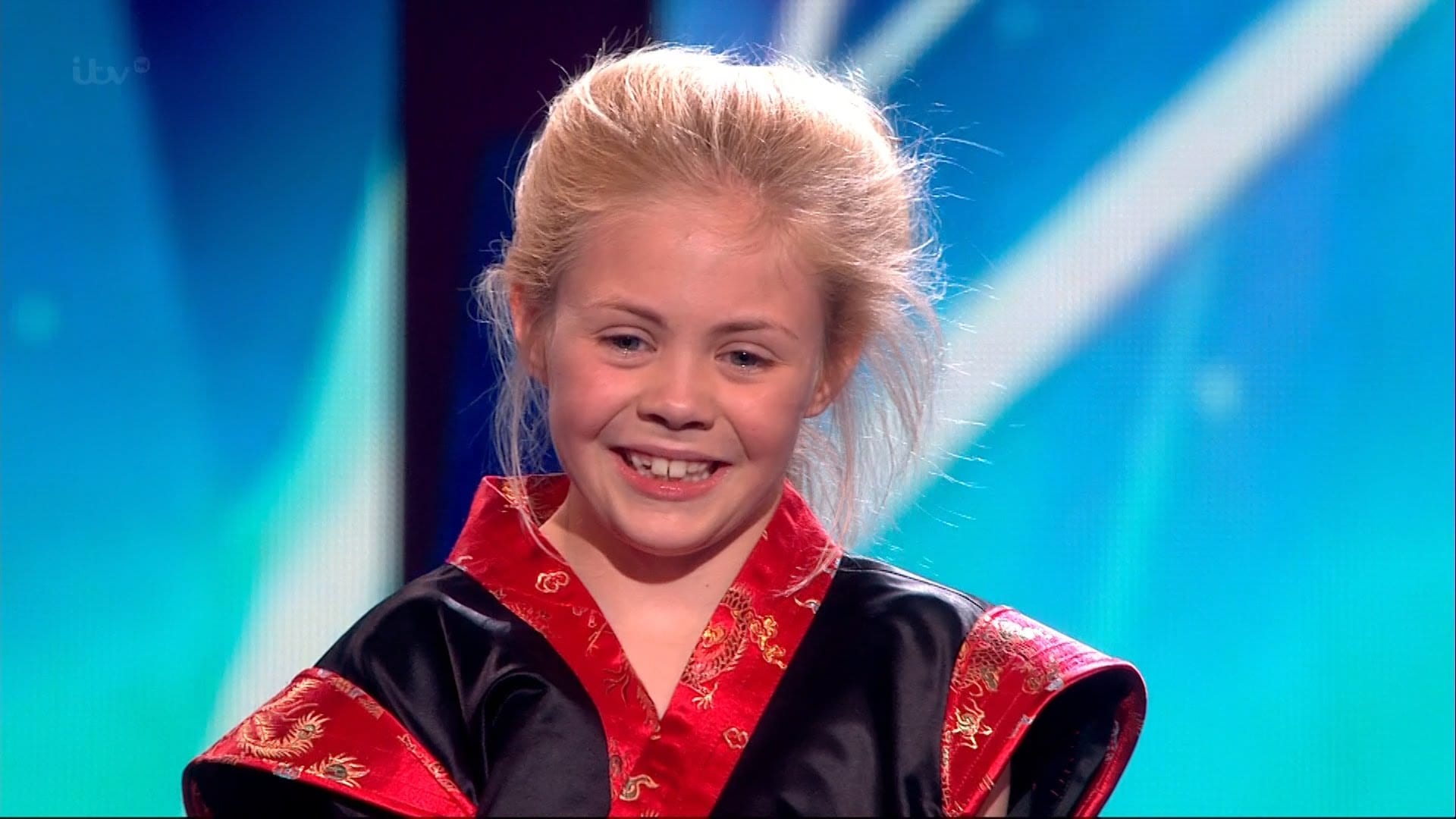 Hillary Clinton has hailed south Armagh martial arts supremo Jesse-Jane McParland as a role model beyond compare!
The former United States First Lady – who hopes to run in next year's US Presidential election – has taken to Facebook to extol the talents of the Keady schoolgirl.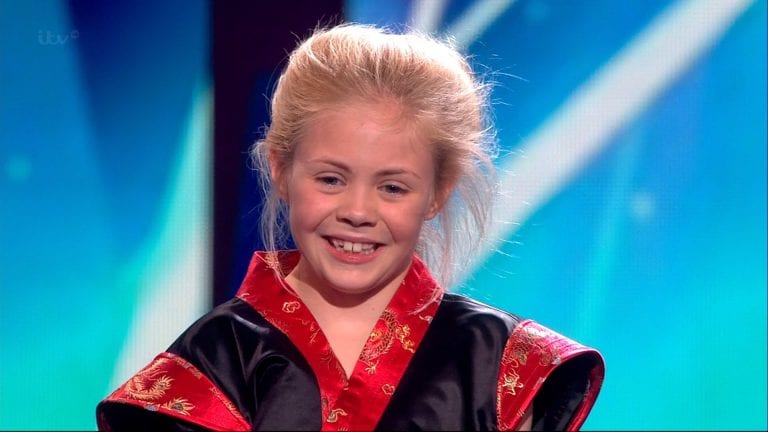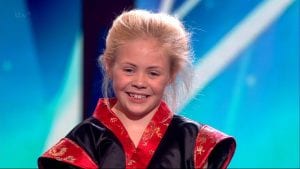 Jesse-Jane took the world by storm after wowing the judges in Britain's Got Talent, a competition in which she made it through to the finals.
And now the US Senator Clinton – who is a children's advocate – has praised young Jesse-Jane.
Posting via Facebook to in excess of 1.75 million followers, Hillary Clinton – wife of former US President Bill Clinton – enthused:"Little girls can be anything – including champion fighters."
Hillary – the favourite to win the Democrats nod as Presidential candidate for 2016, added: "Keep roaring, Jesse Jane!"
The former First Lady posted a video of Jesse-Jane performing some of her now famous acrobatic martial arts moves.
The nine-year-old has already featured in movies and competed on a global stage with her incredible skills in martial arts and kickboxing.
And she set the ITV prime time show alight when audiences got to see her taking the world by storm!
During an energetic performance she served up an exhilarating show of sword-wielding and leaps and kicks and overhead jumps and the looks on all four judges – Simon Cowell, Alesha Dixon, Amanda Holden and David Walliams – said it all.
She has a big future in her chosen field.
But for Hillary Clinton, it is not the first time she has been inspired by a young south Armagh girl with promise.
In 1998, Sharon Haughey, at 17 years of age, famously introduced former President Bill Clinton on the Mall in Armagh.
Her heartfelt speech was broadcast around the world, and she soon became a symbol of hope.
Having maintained a lasting friendship with the former President, Sharon also remarkably worked for Hillary Clinton in the US senate.
Most recently Hillary described her as "an old friend" in her autobiography.
Soon after Sharon's return from Washington DC she became involved in elected politics and is well known as a local SDLP councillor for over a decade now – moving on to become Lord Mayor!
It has to be said that the young people of south Armagh have made a lasting impression on a global scale!
Read more news:
Police called to scene of sudden death of woman in Armagh housing estate
Countdown to Christmas is on as Georgian Day plans are unwrapped!
Lord Mayor of ABC council opens Books of Condolence
Daisy Hill cuts: 'Same trick pulled on us at the Downe Hospital'
Cross-border policing corridor to target criminal gangs and dissidents
McDonalds forced to pull the plug early after fighting breaks out
Sign Up To Our Newsletter