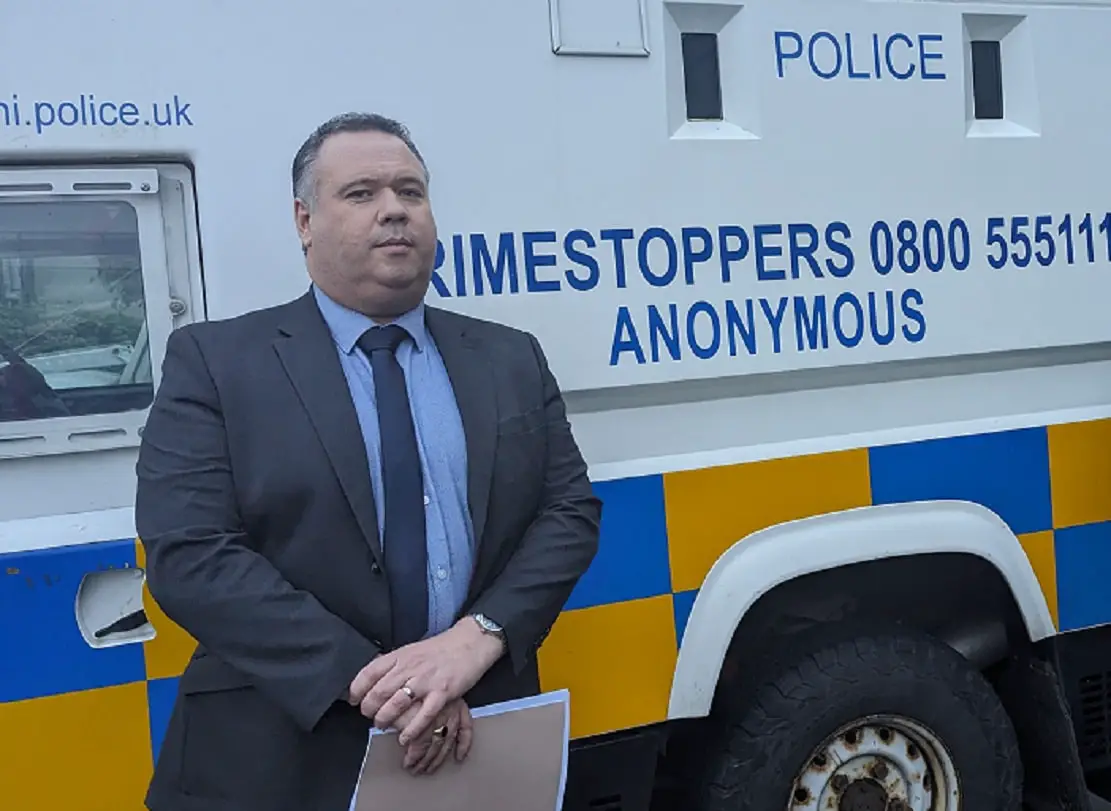 The New IRA has purportedly claimed responsibility for the attempted murder of Detective Chief Inspector John Caldwell in Omagh earlier this week.
A typed letter – taped to a wall in Derry – has been signed by 'T O'Neill' – the name previously used by the dissident republican group.
The letter reads: "The IRA claim responsibility for the military operation targeting senior crown force member John Caldwell.
"An active service unit of the IRA were in position to target the enemy without our chosen kill zone with other armed volunteers giving cover.
"All volunteers returned safely to base.
"Irish Republican Army intelligence are now in possession of security information regarding the out of bounds movement of crown force personnel.
"We would say this, you still have to try and live a normal life day-to-day, one of these days the IRA will be waiting. T O'Neill."
This is not the first time the New IRA has used this tactic to claim responsibility for their actions.
DCI Caldwell remains critically ill in hospital.
Sign Up To Our Newsletter