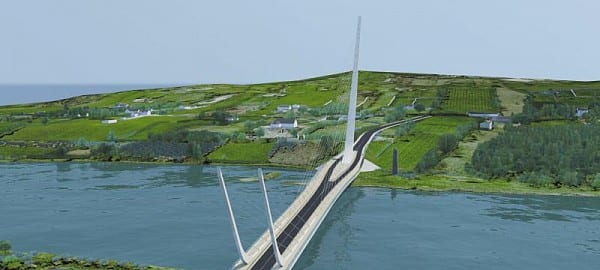 There have been fresh calls for action to develop the potential of the Narrow Water Bridge.
The project, which was shelved following the withdrawal of European funding, could have a transformative effect on the local economy, according to SDLP South Down MP Margaret Ritchie.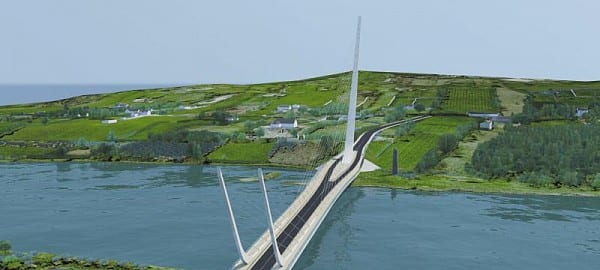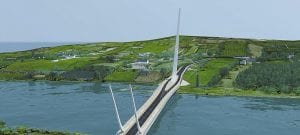 In the Irish Government's Capital Investment Plan, published last year, there was a commitment to 'the concept' of a bridge at Narrow Water.
The South Down MP said: "At the time, I said that a commitment to 'a concept' fell far short of what was needed to regain the momentum the project needs following the withdrawal of European funding.
"A few months later, the 'Fresh Start' proposals again repeated the commitment to nothing more than 'a concept' and a review of the proposals.
"This is a project which could have a transformative effect on our economy and on North/South partnership. And yet it has been beset by delays and political ineptitude which have seriously let down the people of South Down and Louth.
"We're talking about building a new economic corridor on the island of Ireland. The Narrow Water Bridge is the catalyst for that development, bringing with it massive net savings in terms of travel costs and the potential for massive growth in the tourism industry.
"We have already heard shallow electoral promises about infrastructure projects but it seems that Narrow Water Bridge didn't even deserve a mention. That reveals the commitment of some parties to this project.
"I will continue to press for detail and movement on this development which will provide real jobs and real hope for communities in South Down and Louth."
Read more news:
Club pays tribute to 'well loved' Michael McConville
No more new play parks in smaller areas across council borough
Man escapes injury after petrol bomb launched through window of home
Third crash on main Armagh to Keady Road over festive period
Temporary classroom plans allow major Armstrong Primary extension work to begin
Sign Up To Our Newsletter