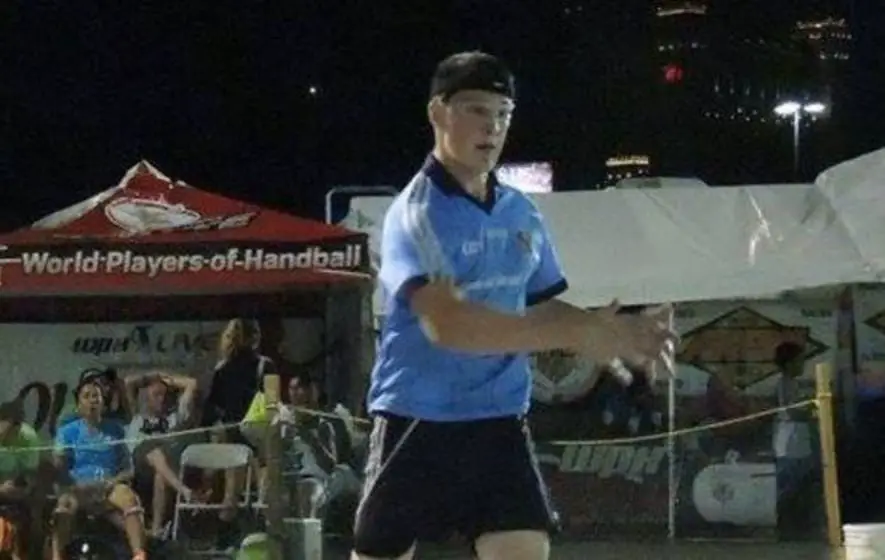 A county Armagh man knocked down in a hit-and-run incident in Crossmaglen on Boxing Day remains in a critical condition in hospital.
Conall McCavitt, 21, was struck by a car on Cardinal O'Fiaich Square in the centre of the Co Armagh town shortly before 6.20am.
His family last night released a statement. It read: "Armagh handballer Conall Mc Cavitt remains critically ill in an induced coma in the Intensive Care Unit of the Royal Victoria Hospital Belfast where he is receiving expert medical attention.
"His family appreciate ongoing prayers from the national and international handball community for Conall's recovery."
As Conall continues his fight for life, there is anger in the community following further incidents in the square on New Year's Eve night.
Councillor Pete Byrne said: "Even on Sunday night, just days after this terrible accident, there were cars rallying around.
"It went on for an hour-and-a half. The drivers come from outside the town, no one recognises who they are. It's a major problem, which has been going on for years."
There has been calls for the installation of CCTV in the square.
Read more news:
Man punched woman in the head outside pub in Tandragee
M1 drivers between Lurgan and Moira do something that really p*** police off
In Pictures: More than £110,000 raised for charity at Christmas Tractor Run
Newry and south Armagh sergeant humbled by Queen's Police Medal award
Bank of Ireland in Keady burgled over Christmas period
Planners recommend 'mini-retail hub' proceed at former B&Q store
Man arrested by police investigating Crossmaglen hit and run
Portuguese man who died in M1 accident two days before Christmas is named
Sign Up To Our Giveaways
Get entered into our regular giveaways – now exclusive to members ONLY! Sign up for FREE here.