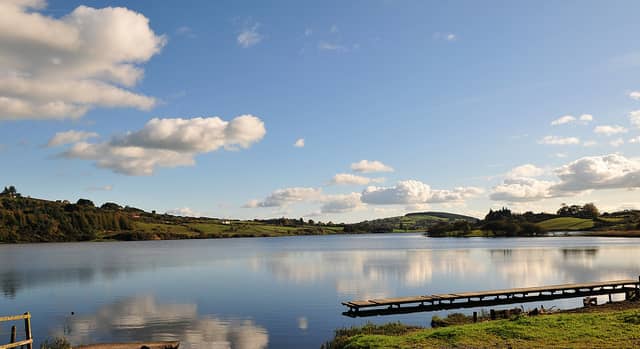 An expert team are to be appointed to consult with the community and bring forward details in the early Autumn on the proposal to develop a new Forest Park at Darkley
SDLP Councillor Thomas O'Hanlon has revealed progress on the proposal saying: "Recently a number of Councillors including Sharon Haughey-Grimley and myself met with the Chief Executive of Forest Service Malcom Beattie to discuss his call for proposals to open up Forest Service Lands right across the North and we discussed the lands at Mountain Lodge/Darkley at length.'
"During our meeting I explained to Mr Beattie the very strong desire in the local community to see the forest lands opened up for use by the community and indeed they want to see it's real potential explored.  He was aware that the council had previously put in an outline proposal for the area, but we wanted to take the project to the next level.
"Mr Beattie was very support of a proposal which would see Council and Forest Service come together and explore opportunities for wider community, recreational and economic use.  At Thursday's Executive Committee in Council, a proposal has been agreed to engage a team to produce a detailed proposal for the area and it is anticipated that the proposal will be formally submitted to Forest Service later this year in time for consideration as part of their future capital programs.
"As part of the process, engagement with the local community in Darkley and the surrounding area is paramount.  For that reason the team will engage with key stakeholders in the area, including local residents, community groups and sporting clubs as well as the School. Following that consultation a detailed report and design will be presented to Armagh City and District Council and one agreed it will be submitted to Forest Service.'
"This has the potential to be a real economic boost for Darkley, just look at the success of Slieve Gullion Forest Park; there is no reason Darkley/Mountain Lodge cannot be as equally successful. This comes on top of the recent agreement to install a new Play Park at Darkley Primary School with a contractor due on site within weeks.  In the coming days we will also be meeting a range of groups in Darkley to discuss other options for the regeneration of the village."
More county Armagh news:
Portadown's High Street Mall put on the market for sale
Armagh man hailed a hero after his quick actions saved woman's life
Thousands due in Markethill for Co Armagh Twelfth demonstration
New £450,000 cardiac CT scanner first for Southern area
Information appeal to locate dog hit by car
Driest June recorded in Armagh in eight years
Newsletter
Sign up for our weekly newsletter here.