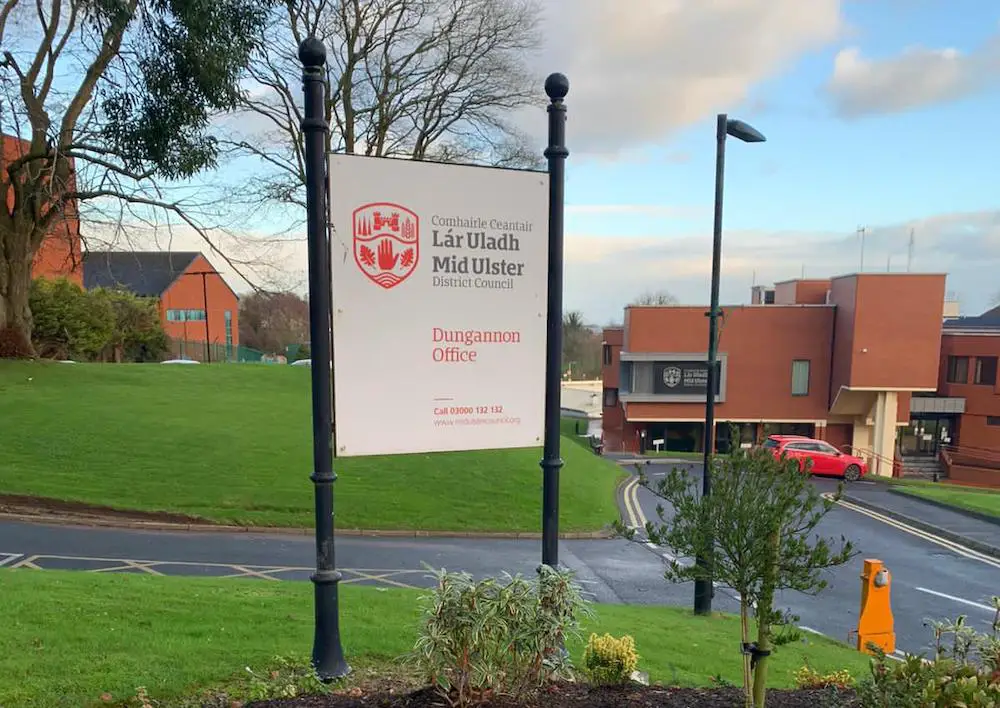 Councillors in Mid Ulster have unanimously backed the continuation of hybrid meetings, with a better work/life balance being given as one of the reasons.
The matter was discussed at the January meeting of the district council with chair, Councillor Paul McLean, seeking views in response to a consultation from the Department for Communities.
Chief executive Adrian McCreesh said officers believed the option to conduct hybrid meetings – where councillors can take part online – should be kept on the table.
Sinn Fein group leader Councillor Cathal Mallaghan said his party was fully supportive of the continuation.
"I think when you take into consideration the type of meeting that is being conducted, if we are meeting for a short time over a specific number of issues, does it make sense to have people driving from all other the district, possibly spending more time in the car than at the meeting?
"We are supportive of the hybrid idea, it is all about work life balance as well and if there is anything we can do to manage our time better we have to be supportive of it."
Speaking on behalf of the DUP, Councillor Paul McLean said the party believed hybrid meetings makes sense.
"We don't have an issue with it and it is good to have it available," he said.
SDLP group leader, Councillor Malachy Quinn said it had "become part of life".
"It means people don't have to travel long distances to be included in meetings and, as Councillor Mallaghan said, it is beneficial to work/life balance and I think it makes perfect sense to retain it."
Councillor Mark Glasgow said the UUP would prefer to get back to the chamber "for a degree of normality" but that it was supportive of retaining the hybrid option.
"We, like everybody else, would prefer to get back to the chamber and a degree of normality but we would be supportive of keeping hybrid as an option and then further down the line see where it fits within the workings of our council," said Councillor Glasgow.
Aontú Councillor Denise Mullan told the chamber it was "good to have as an option".
Independent Councillor Barry Monteith said retaining hybrid was a "no brainer" while fellow independent, Councillor Dan Kerr, said he was also "fully supportive" of retaining the option.
Sign Up To Our Newsletter