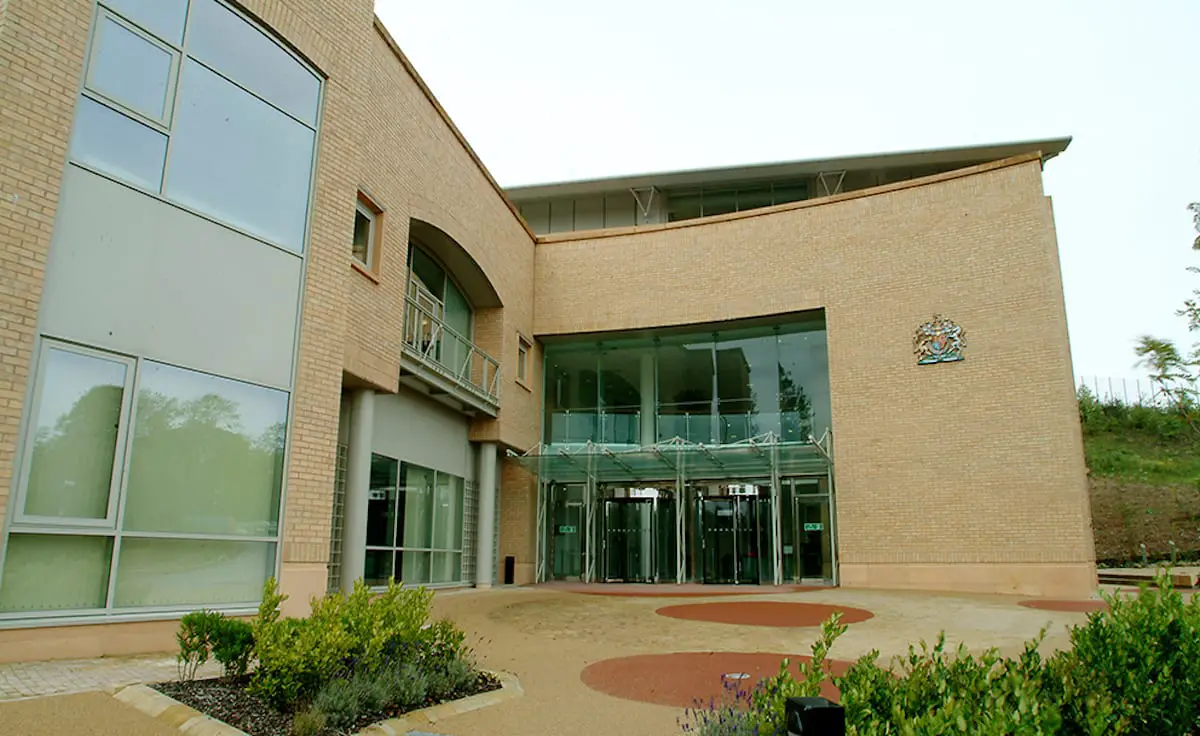 A Hungarian man arrested along with his brother on suspicion of human trafficking has appeared in court after attempting to obtain an emergency passport in Manchester, breaching bail in the process.
Gabor Nagy (24) of Drumreaney Road, Castlecaulfield, Dungannon is charged sexual activity with a child who was discovered in his company in "a state of undress".
Although it was the arrest of his brother Mark Nagy, who was also found with a child and has since disappeared, which led to suspicion of human trafficking, both men were released on bail.
A detective told Dungannon Magistrates' Court how police stopped a car being driven erratically by Mark Nagy on July 1, who was disqualified and uninsured.
A teenage child in the vehicle was, "fearful and wouldn't talk to police with Mark around".
He claimed she was his long-term girlfriend and he had moved to Northern Ireland to live with her.
It transpired she met him online and arrived in Northern Ireland from Budapest for a holiday a few days beforehand, with another girl aged 14.
She had no phone credit and disclosed the other girl was with Mark Nagy's brother, Gabor.
Police attended the Castlecaulfield address where the younger girl and Gabor emerged from the same bedroom "in a state of undress".
He was arrested on suspicion of child sexual activity and human trafficking, answering no questions during interview.
Samples taken from Gabor showed a mixed profile matching Gabor and female DNA.
The brothers were released on bail and ordered to surrender passports and banned from applying for replacements.
Both girls were taken into police protection but refused to provide statements or samples.
The younger girl's phone revealed, "clear evidence of a sexual relationship with Gabor."
Examination of Mark Nagy's phone uncovered "a large amount of indecent images and multiple WhatsApp groups with over 1,000 participants in each, dedicated to sharing indecent images of children".
Gabor Nagy's phone was also seized but was damaged, so efforts are underway to have it repaired and accessed.
"Due to the amount of indecent images on his brother's phone, we believe this device may hold similar material," said the detective.
During a bail check on October 12 officers discovered Mark Nagy was no longer residing there, with Gabor Nagy claiming he has returned to Hungary.
On November 23 the Hungarian Consulate General in Manchester, contacted the PSNI reporting Gabor Nagy was in attendance, seeking an emergency passport.
Greater Manchester Police detained him until PSNI officers arrived and brought him back to Northern Ireland.
Opposing bail, the detective emphasised Gabor Nagy "somehow getting to Manchester" to get a passport and flee.
Under defence cross-examination the detective confirmed both children have returned to Hungary making the human trafficking elements unlikely to proceed.
The defence claimed Gabor Nagy wanted an emergency passport for identification as he was having difficulty applying for benefits.
"The child is not co-operating and with only limited evidence the case may not continue," said the defence.
While conceding a lack of evidence and no prospect of anything further from either child, the detective referenced the text messaging of sexual activity.
Granting bail District Judge Michael Ranaghan remarked: "I appreciate there is very limited likelihood of this matter ever seeing the light of day in court.
"Nevertheless given the residual risk presented by any man found in compromising circumstances with a child, there will be strict conditions."
He set bail at £750 and ordered Gabor to be electronically tagged and sign with police every day.
There is also to be no contact by any means with either child.
The case will return to court on December 17.
Sign Up To Our Newsletter