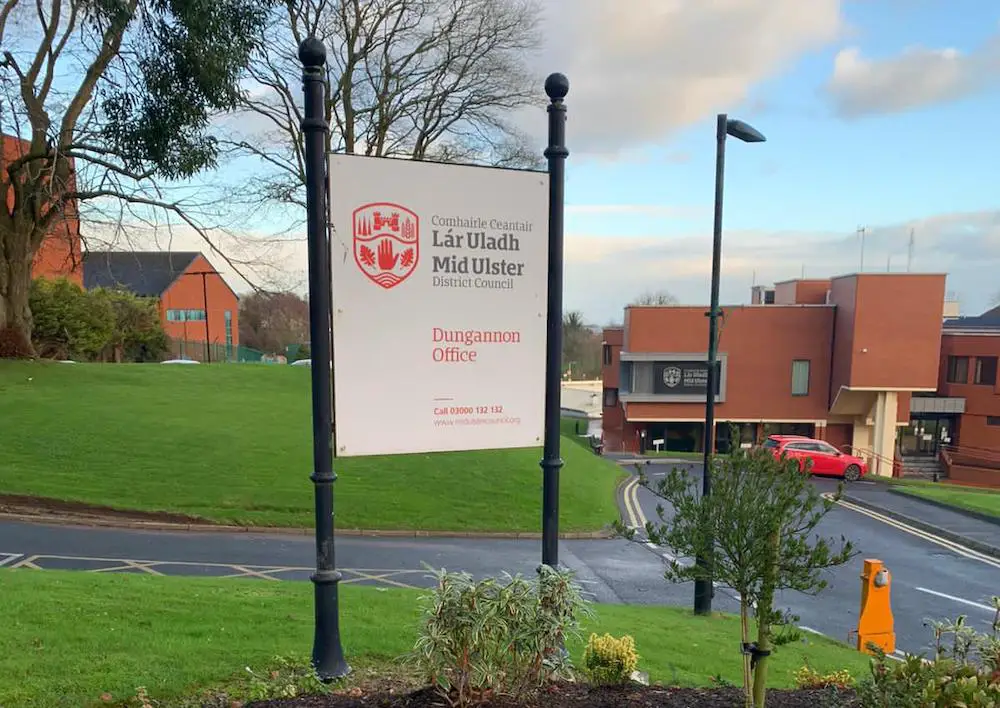 The total number of days lost to staff sickness is on the rise in Mid Ulster District Council, with 'stress depression and fatigue' continuing to be the biggest cause.
Figures presented to the local authority's policy and resource committee, as part of a report on council's performance improvement 2022/23, show it is failing to meet its five per cent target.
The lost time rate shows the percentage of total time available that has been lost due to sickness absence during a certain time period. The indicator is based on full time equivalent employees and is useful as a general measure of the significance of sickness absence levels for an organisation.
The figures show that in quarter one (Q1), the percentage of days lost stood at 5.22 per cent. This number increased in Q2 to 6.23 per cent and, members were informed, has risen again in Q3 to 6.26 per cent.
A graph illustrating the percentage of lost time sickness absence since 2016 shows at the end of the financial year 2016/17, the percentage of days lost was 6.07 per cent. This figure fell to 4.71 per cent in 2017/18 and in 2018/19, it stood at 4.77 per cent.
In 2019/20 it stood at 4.31 per cent before falling to the lowest it has been between 2016 and 2022 when it was recorded at 3.52 percent for the 2020/21 financial year before increasing to 5.03 per cent in the 2021/22 financial year.
In Q4 of 2021/22 members of the committee were advised the percentage of lost time sickness absence was 5.7 per cent. In Q1 of 2022/23 this number had fallen to 5.22 per cent. However, in Q2 of 2022/23 it jumped to 6.23 per cent and in Q3 it reached 6.26 per cent.
The report states the total number of days lost in Q3 was 2,702.67, an increase of 287.76 days on Q2.
By way of explanation for the increase, it states: "Northern Ireland was and is still experiencing an increasing circulation of influenza and together with COVID-19 these viruses have greatly, and are expected to continue to, impact sickness absence.
"This is evident in our cause of sickness stats which shows 'infections' now in our top three causes of sickness, at 18.04 per cent, which is the second highest cause of sickness.
"Stress depression and fatigue continues to be the biggest cause of sickness with 20.28 per cent and we are continuing to do all we can to help managers and staff manage mental health related illness.
"The third highest cause of sickness was 'other sickness' at 17.33 per cent which is in part due to a number of staff being hospitalised, attending outpatient procedures etc…"
The report goes on to explain that the HR team, along with managers, are monitoring absence closely in line with the managing absence policy in an effort to achieve the five per cent target.
Sign Up To Our Newsletter