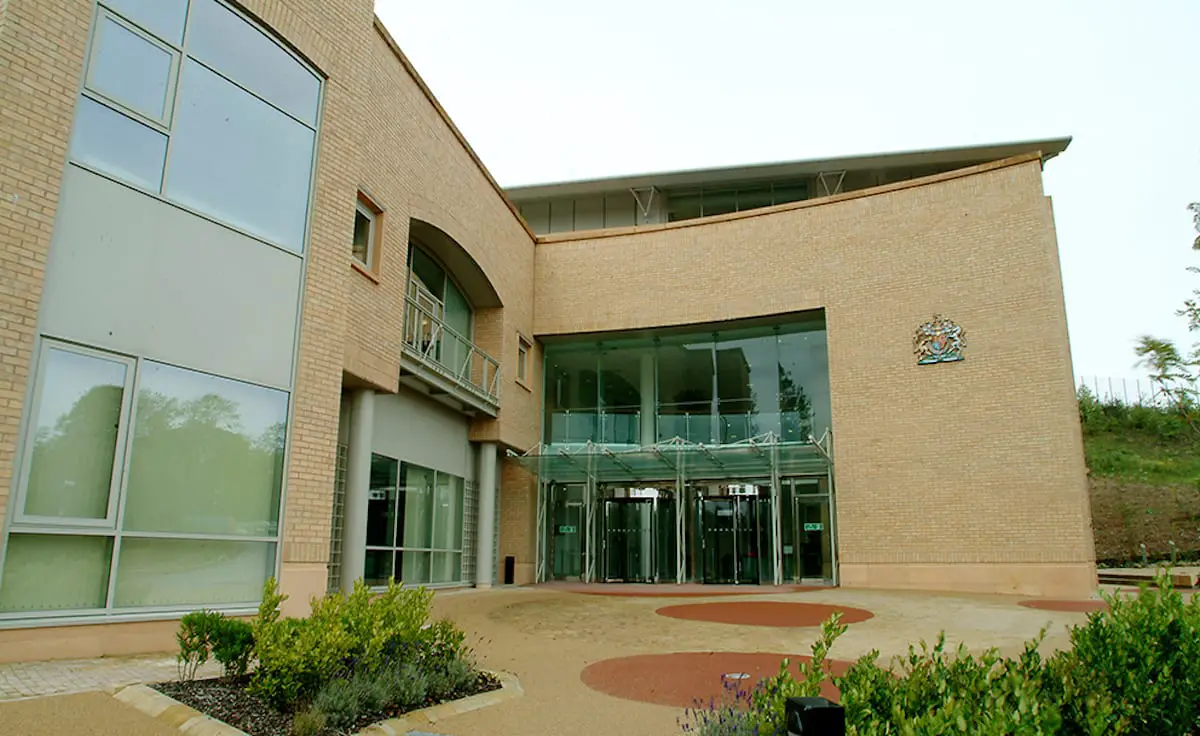 A repeat offender has been given an opportunity to "get himself fixed" after his latest spate of motoring and public order offending, which included telling a police officer in Moy: "I hope you get a bomb under your car".
However, while Anthony Joseph Quinn (32) from Platters Hill, Coalisland, avoided jail on these matters, it emerged he was remanded in custody the day before sentencing, having been refused bail on a new set of alleged offences.
He appeared by video link at Dungannon Magistrates' Court for sentencing of the existing matters which occurred last year.
The first incident took place on April 6, 2021 when police patrolling the Dungannon Road area of Moy, observed Quinn in the driver seat of a parked Volkswagen Passat.
He appeared to be under the influence of a substance and was arrested.
While in custody he provided a blood sample which was forensically analysed and found to contain a cocktail of illegal drugs.
Enquiries revealed Quinn also had no licence or insurance.
Seven months later on November 28, 2021, police stopped Quinn as he drove a BMW at Ballynakilly Road, Coalisland.
Odours of both cannabis and alcohol were detected and a number of bottles were noted in the vehicle.
While being searched, Quinn became abusive to officers calling them, "Handicapped b*****ds".
He was asked to calm down but shouted, "You f***ing rat".
On being handcuffed, Quinn yelled at police: "You need your head blown off. This is a Republican area. I hope you get a bomb under your car, you b*****d."
Meanwhile a bag of herbal cannabis was recovered from the car along with 385 tablets which turned out to be the prescription-only drug Pregabalin.
It was also established Quinn was disqualified from driving and had no insurance.
He was placed in a cell van where he proceeded to expose himself, then spat around the interior which had to be professionally cleaned at a cost £140.
Once in custody he refused to provide an evidential breath specimen.
During interview, Quinn admitted having "a few beers" before driving and accepted ownership of the cannabis and tablets which were for personal use. H further admitted the Pregabalin had not been prescribed to him.
A defence barrister conceded his client's behaviour "was not impressive".
"There is no doubt he needs to address the impact that drugs and alcohol have on his ability to behave in a controlled and rational manner. He needs to reflect on how his behaviour impacts on others. That is the recurrent theme. He's very much at the mercy of the court," he said.
The defence played down the exposure matter, describing it as akin to "a very crude two-fingered gesture to police".
District Judge Michael Ranaghan noted: "The defendant's comments to police alone justify imprisonment given what has happened in this country in the past."
Nonetheless, he decided to impose a combination order to "allow this man to get himself fixed".
Quinn was placed under a Probation Order for two years, given 100 hours' community service and disqualified from driving for two years.
There were also fines totalling £1,050. However, these will be written off in lieu of seven days' imprisonment, given Quinn is currently remanded in custody.
View all the latest Dungannon news here.
You can join our Dungannon Facebook group here.
Sign Up To Our Newsletter