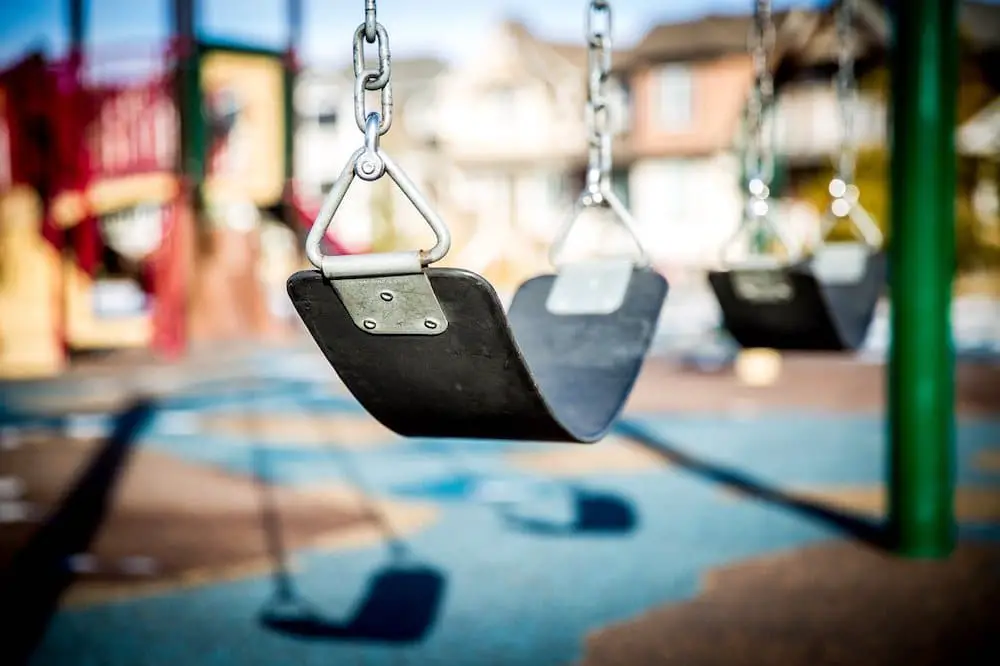 A convicted and repeated sex-offender who admitted exposing himself to female children in a playpark, breaching a Sexual Offences Prevention Order (SOPO) in the process, has been jailed.
However due to time spent on remand, Alan Hamilton (61) of Drumcoo Green, Dungannon will be freed in the near future.
Offending occurred in a play park close to Hamilton's home "in broad daylight" around noon on October 21, 2020.
Hamilton appeared for sentencing by video-link from Maghaberry Prison at Dungannon Crown Court having been remanded in custody since his arrest.
During a previous unsuccessful bail application the defence argued Hamilton could be released to his "settled address where he has lived for many years", although conceded this was in close proximity to the incident.
The eldest child, aged 12 was standing in the park while the two younger girls, aged 11 and nine, played on the swings.
Hamilton walked past the 12-year-old toward the swings, and asked the younger girls if they wanted to see his genitals, then unzipped his trousers and exposed himself.
The children were terrified and fled to their older friend, then approached a woman explaining what happened and police were called.
CCTV of the area was checked and officer's recognised Hamilton.
He was arrested at his home within 90 minutes of the incident, replying "not guilty" after caution for exposure.
When later cautioned for breaching the SOPO, Hamilton replied: "I thought it was all thrown in together at the last court case."
During interview he provided 'no comment' replies to all questions.
A prosecution lawyer said the matter was aggravated by, "previous relevant and recent convictions; the deliberate approach to the young victims and the location of offending at swings in a playpark."
Referring to a pre-sentence report Judge Peter Irvine QC noted: "It's absolutely clear the defendant expresses no remorse or contrition whatsoever. There were also comments made in respect of his legal representatives."
The defence argued the admissions were an expression of remorse and Hamilton fully accepted his guilt, although conceded: "It was unfortunate how he indicated that in the pre-sentence report. He will be subject to public protection arrangements and has a Designated Risk Manager who is in contact with us around arrangements for where my client will reside on release."
Judge Irvine told Hamilton: "There is a highly relevant record in relation to sexual offences, particularly involving young persons. You deliberately approached these three young victims with the total audacity of doing so in broad daylight and in a playpark.
"You are clearly an individual who is prepared to prey on vulnerable, innocent children in order to fulfil your own sexual gratification. The breach of the SOPO is a further example of your predatory, sexual deviancy directed towards children. Within two months of the imposition of that SOPO you breached it in the most fundamental and outlandish manner … It was also in very close proximity to the victims."
All three children were left upset and distressed by the incident and for a time their schoolwork was impacted. The youngest child was particularly affected by nightmares and lost trust in people.
The court heard Hamilton presents a high likelihood of reoffending, but while exposing himself to young females is "shocking and appalling" is unlikely to create risk of serious harm to the public.
Judge Irvine continued: "Despite your plea, you are in total denial around these offences."
Hamilton was sentenced to a combined total of two years and seven months, with half spent in custody and half on licence.
A fresh SOPO was imposed which will run for 10 years.
Hamilton indicated he wanted to address the court but Judge Irvine stated: "I don't wish to hear from you".
Sign Up To Our Newsletter