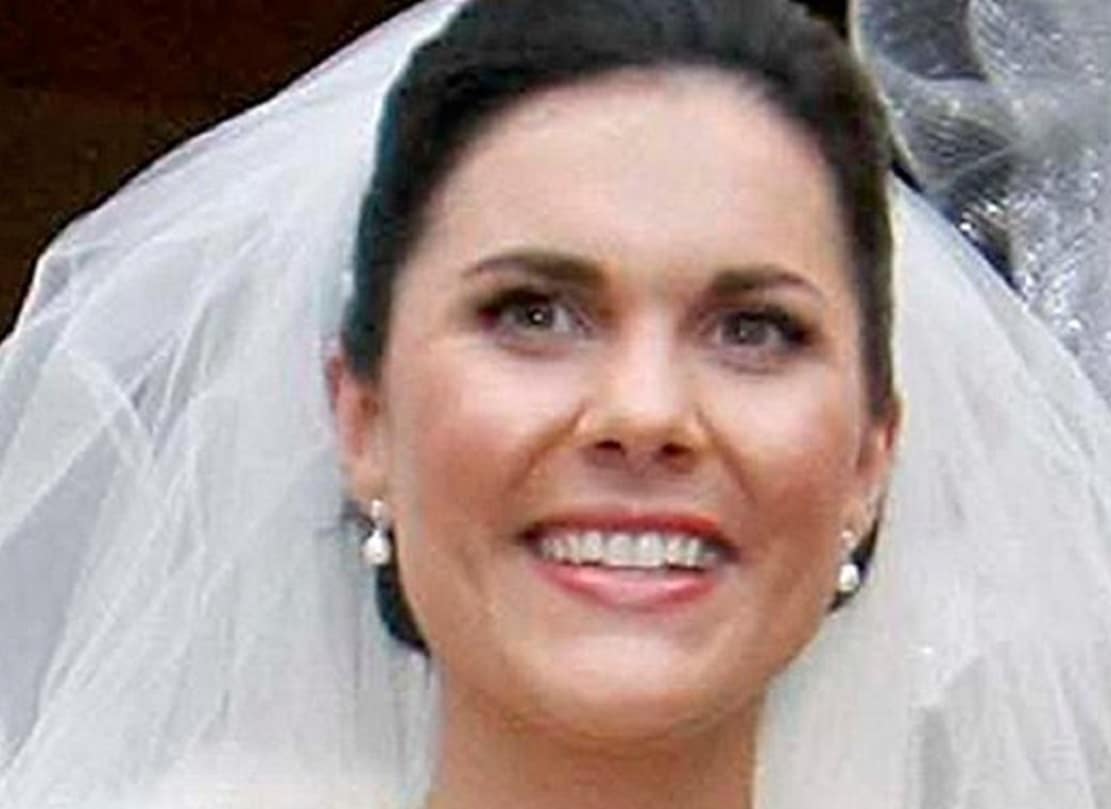 Police have said they are examining the content of a video circulating online relating to Co Tyrone woman Michaela McAreavey who was murdered while on honeymoon.
The video, which has been widely condemned, appears to show a number of people singing along and laughing about the death of the 27-year-old.
The teacher and daughter of former Tyrone GAA manager Mickey Harte was killed while honeymooning in Mauritius in 2011.
Her husband John McAreavey and wider family have been tireless in continuing to seek justice for her.
In a statement, the PSNI said: "We are aware of the video posted online relating to Michaela McAreavey and we are examining the content to determine if any offences may have been committed."
The Orange Order has also said it is investigating the footage and that any of its members found to be involved would be disciplined.
Although it has not been reported where the video was filmed, Orange Order banners are visible in the background.
In a statement, The Grand Orange Lodge of Ireland described the video as "utterly abhorrent".
A spokesperson said: "The video currently circulating on social media relating to the murder of Michaela McAreavey is utterly abhorrent and the Orange Institution condemns the content without reservation.
"The behaviour of those involved and their actions have no place in our society and certainly do not reflect the ethos of our organisation.
"The Grand Orange Lodge of Ireland has instigated an inquiry into the incident and if any of those involved are found to be members of the Institution, they will face disciplinary proceedings."
Mid Ulster SDLP councillor Malachy Quinn said he had been sent the video and hadn't "the words to describe my anger at a song being sung mocking the murder of Michaela McAreavey, never mind it being sung at a centenary event".
"This is beyond reprehensible. Those involved should be bloody ashamed," he added.
UUP leader Doug Beattie described it as "absolutely abhorrent, disgusting and shameful" while Sinn Féin vice-president Michelle O'Neill said she had spoken with John McAreavey to offer solidarity to both the McAreavey and Harte families.
"Hate and sectarianism have no place in our society. People deserve better. Love over hate will always win out," she said.
The SDLP's Justin McNulty said the footage was "sick and shameful" while Sinn Féin MLA for Mid Ulster Linda Dillon  said she wouldn't dream of reposting the video "because I have one beautiful wee girl and if that was my daughter my heart would be broken".
Independent Councillor Mark Gibson said: "If there is a Heaven, the beautiful Michaela McAreavey is there among the angels. If there is a Hell, the people who mocked the passing of Michaela-most certainly deserve to be there-languishing within the very depths of it.
"Abhorrent and disgusting. This behaviour has no place in our society. A progressive society that is moving on and moving away from sectarianism and hate. My thoughts are with the McAreavey family circle during this tough time. Hate like this belongs to the past. Love and hope will forever be our future."
Upper Bann DUP MLA Jonathan Buckley said: "This is wrong on so many levels. I remember the utter devastation felt by all following the tragic killing of Michaela McAreavey.
"My thoughts are with the McAreavey and Harte family circles and I condemn this vile video."
Norman Emerson Group are to investigate employee who allegedly made Michaela video
Sign Up To Our Newsletter