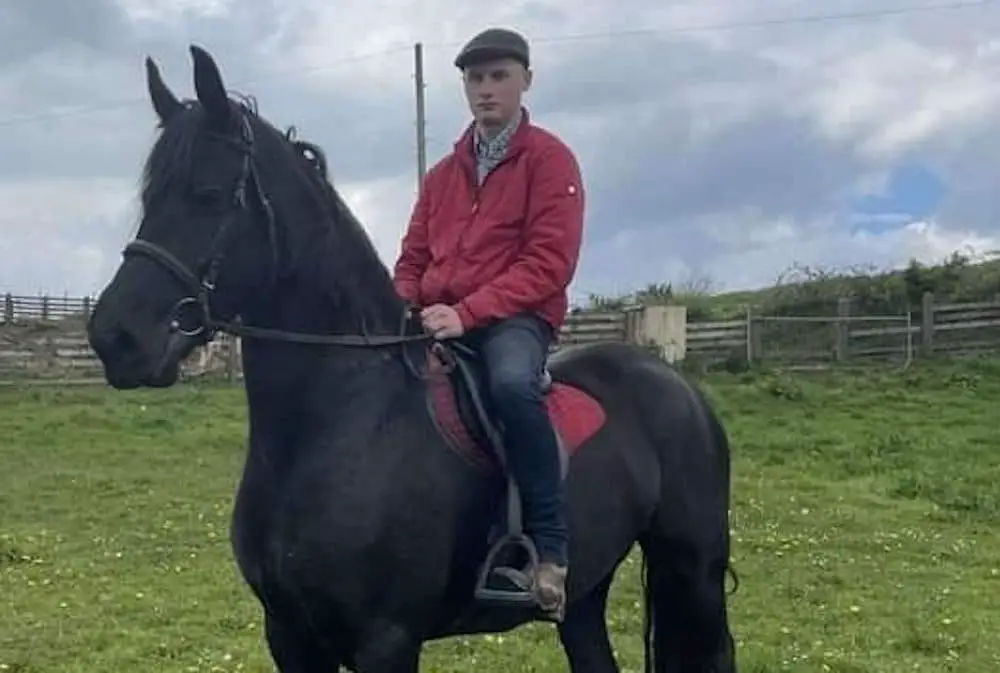 A convicted paedophile and horse stabber is set to contest a number of motoring charges from two separate incidents, allegedly committed while on bail for the matters he is now imprisoned.
One set of charges alleged occurred just two weeks before his sex trial to begin. Mark McGurk (23) a horse dealer from Aghinduff Park, Dungannon was already on bail for a sickening animal cruelty attack when he sexually assaulted a child after a cocaine and alcohol binge at a birthday party in October 2019.
Originally charged with rape, he accepted a lesser count of sexual activity with a child on the day his trial was to begin at Dungannon Crown Court.
At sentencing, a parish priest described him as "of great integrity and very high moral standards" while a barrister complained press coverage of the case caused "significant distress".
This was swiftly cut down by Judge Brian Sherrard QC who responded: "He's the author of his own misfortune."
Jailed for 15 months, McGurk thereafter appeared before Dungannon Magistrates' Court by video-link, continually denying stabbing horse in June 2019, despite District Judge Michael Ranaghan pointing out there was no defence.
Numerous 'final' adjournments followed, and a contest date was set which was to hear from the vet who put the horse down due to the injuries inflicted by McGurk.
Following further legal advice he finally accepted deliberately causing unnecessary suffering to the horse.
Police were alerted to the grotesque attack which he filmed and sent to the horse's owner via Facebook, clearly showing it being stabbed.
McGurk was arrested, making no comment during interview, except to claim he owned the horse.
Bailed while investigations continued, he would go on to sexually assault the child four months later.
Judge Ranaghan jailed McGurk for seven months, adding the attack was "evil and disturbing and filming it was an act of revenge."
While on bail for both these matters, McGurk allegedly drove without insurance and permitted a female to drive without insurance at Carland Road, Dungannon on 22 January 2021.
Then on 24 November 2021, just two weeks before the child sex trial was scheduled to begin, he is accused of driving a jeep without insurance, failing to display a rear number plate and using a trailer in a dangerous condition.
This relates to a police detection at Magheraglass Road, Cookstown.
At the most recent court sitting a defence solicitor entered mixed pleas on behalf of his client.
McGurk denies both charges from the first incident and accepts having no insurance and or registration plate in the second, but denies the trailer was dangerous.
Pointing out McGurk is currently serving a prison term and not due for release until next year, the defence asked for an interim driving disqualification to be imposed, meaning this would be served while in custody.
District Judge Michael Ranaghan refused outright stating: "There will be no advantage for the defendant from this court."
The case was adjourned until 16 September for a contest date to be fixed on the disputed matters.
Sign Up To Our Newsletter