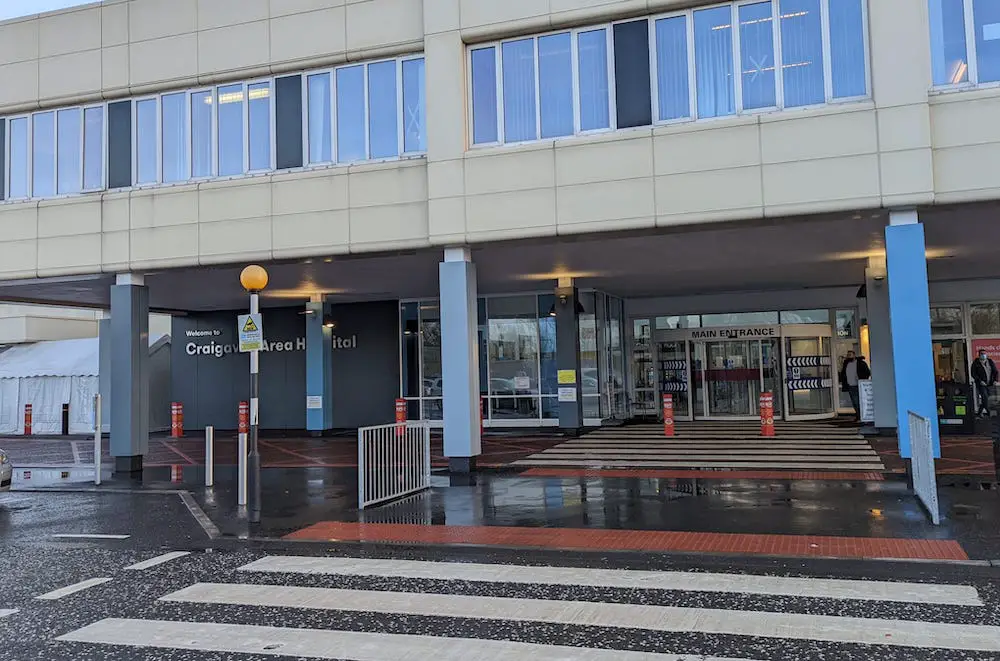 A notorious sex-offender who admitted breaching a Sexual Offences Prevention Order (SOPO) by "loitering" at school gates has walked free from court and returned to his home which is situated just a few minutes' walk from the premises in question and other child-centred facilities.
Brian Joseph McDonagh (also known as Bernard Thomas McDonagh) of Sydney Lane, Aughnacloy was given a suspended sentence for similar offending in December 2020, but on both January 13 and 14, 2021 he was spotted loitering at the school by astute staff who raised the alarm
It has also emerged specialist police attended with him on the January 13, 2021 to reinforce the SOPO terms but within hours he reoffended and again the next day.
On appearing before Dungannon Crown Court, McDonagh admitted being within 50 metres of a primary school having been subject to a SOPO since 2019 due to repeated offending.
He is also banned from medical facilities without prior appointment, after he was observed lying on seats in the fracture clinic of Craigavon Area Hospital in June 2020 carrying out a sexual act on himself.
Security staff escorted him from the premises, but CCTV also showed McDonagh committing the same act in another area of the hospital.
Two months later in August 2020 shortly after 9am, staff at Aughnacloy Playgroup observed McDonagh walk past the facility into a wooded area.
Aware of the SOPO in the place, they contacted police.
It then emerged McDonagh was acting suspiciously near the playgroup the previous day around 8.30am, then spotted again two hours later.
A report subsequently came in that McDonagh was seated in a playpark while a child used a swing.
A month later on September 14, 2020 at 11.25am, a playgroup staff observed McDonagh standing close to the building while a number of children were nearby.
He was arrested and remanded in custody, but due to the time the case took to reach sentencing, McDonagh was released from prison having served the maximum term for the offences on remand.
McDonagh was permitted to return to his Aughnacloy address which is just minutes away from the scene of offending as well as other child-centred facilities including other schools, playing fields and a playpark/picnic area.
Bail was set at £500 along with a ban on being within 100 metres of Aughnacloy Primary School and full compliance with the existing SOPO.
In respect of the most recent matters, Judge Brian Sherrard ordered pre-sentence reports, aiming to have the matter disposed of in January last, however this was adjourned multiple times as McDonagh missed several Probation appointments.
When this finally got underway, Judge Sherrard noted McDonagh's lengthy record of over 130 various convictions, with sexual offending featuring more frequently since 2018.
He was also in breach of a suspended sentence for similar matters.
The judge told McDonagh: "Your presence at the school clearly caused anxiety for staff and pupils who were alert to your actions.
"On January 13, 2021 you were visited by police who reinforced the SOPO terms but within hours you reoffended. You are assessed as knowing what your obligations are but fail to appreciate their importance. Your culpability is significant. This court has given you opportunities to mend your ways with various disposals but we've reached the point where only custody can reiterate the importance of compliance."
He imposed a sentence of 16 months imprisonment, half in custody and half on licence, meaning McDonagh walked free having served the requisite period on remand.
Judge Sherrard declined to activate the suspended sentence but restarted it to run for a further 18 months.
Sign Up To Our Newsletter