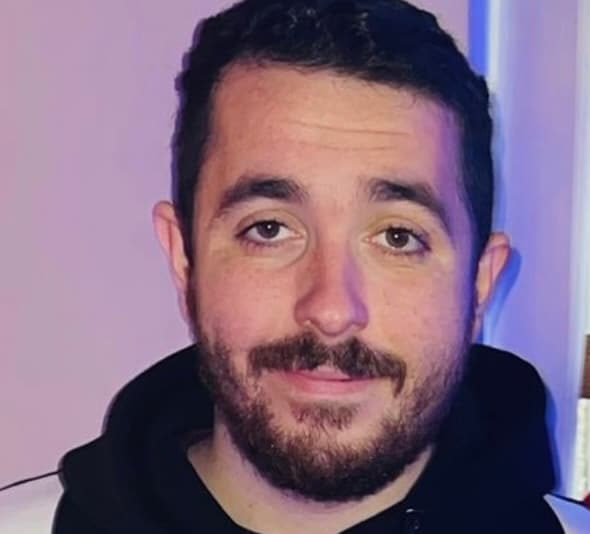 Mourners at the funeral of Patrick Rogers heard how a letter from the deceased's wife described the father-of-four as "my everything, my best friend, my soulmate".
Father Lawrence Boyle presided over the funeral mass for the Cookstown man, which was held at St Joseph and St Malachy's Church, Drummullan, on Friday afternoon.
Patrick, (26), was the driver of one of two vehicles which were involved in a fatal road traffic collision outside Cookstown on Monday afternoon, which claimed the lives of two other people.
His mother-in-law, Mary Duffy, who was also killed in the accident, is due to be buried tomorrow.
He was married to Shannon and was a devoted dad to four very young children, five-year-old Alannah, Eimear (four), Dylan (three) and baby Eli, who was just four months old.
Patrick's wife and their four children were passengers in the vehicle at the time of the accident.
Patrick's wife Shannon was unable to be present at the service on Friday, and watched on via the parish webcam.
A heartrending final letter from Shannon to her husband was read out during the service, in which she said he was her "everything".
She wrote: "To my dear husband, you were my everything, my best friend, my soulmate. You had the best brown eyes, gentle hands and the kindest heart.
"You were the best dad, always cracking jokes and the biggest entertainer. You were the tickle master, so young at heart. You were also the most competitive. You never let us win on the Xbox or Mario Kart.
"I will love you always and I will be looking up at you when I need help and guidance."
At the outset of the service, Fr Boyle said that he hoped the Mass would "enlighten us" during these difficult times, and that the Lord would: "Help us to come to terms with this tragedy that has unfolded in front of our eyes.
"Not only this tragedy, but all those who've suffered in the tragedies throughout Mid Ulster in this cold and bleak month of December, when we should be celebrating with joy," he added.
Fr Boyle said that "dreams have been shattered" through the Boxing Day collision, and recounted on Patrick's life, as he grew up and went through school, becoming an altar boy along the way, drawing on memories of Patrick's life.
"Memories of his first communion, his confirmation, memories of his first teenage disco," he said.
Fr Boyle told the congregation that Patrick had found love at an early stage of life, "how at 14 can you realise you've found the love of your life".
"We would call it puppy love, young love, but Patrick knew his vision for his road ahead. Shannon was the one and only and she was the girl he would marry. She was the girl who would brighten his future."
He added that Patrick was a "master of all trades" and would always be able to solve problems.
"He was a master of many things. He was the joiner. He was the electrician. He would find you a solution and an answer."
Family and friends paid further tribute to Patrick's life, with one saying: "Patrick was a brother to me. We were always out fishing and getting up to badness as kids. He was my right hand man. We were like the Chuckle Brothers."
Another added that Patrick would never be forgotten as the "warm and funny gentleman that he always was."
He said: "Patrick never did wrong against another soul. May he rest in peace."
The funeral of Mary Duffy, Patrick's mother-in-law, will take place tomorrow in St Patrick's Church in Dungannon.
Jennifer Acheson, who also lost her life in the Boxing Day tragedy, will also be laid to rest on Saturday. Her funeral will be held in Desertcreat Parish Church in Cookstown.
Sign Up To Our Newsletter