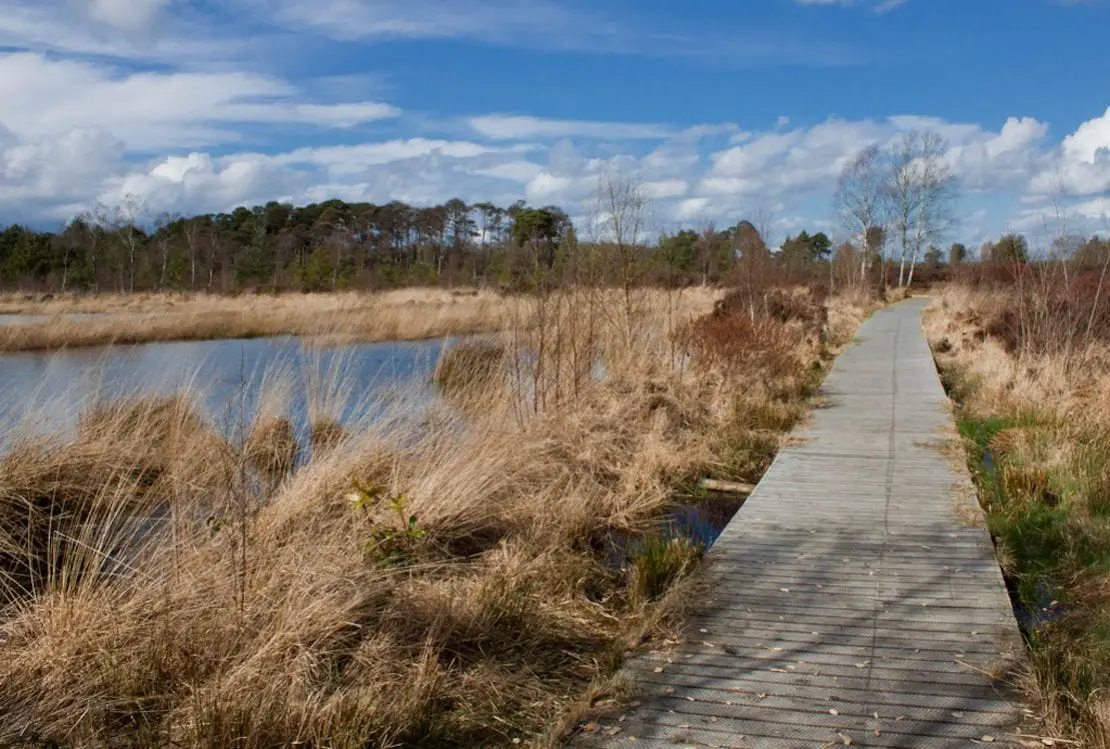 A young Dungannon woman has warned others to be on their guard after a freak accident almost claimed the life of her six-year-old daughter at a local beauty spot.
Grace Hamill had been with family at Peatlands Park on Wednesday when the drama unfolded.
One moment they were walking along, enjoying an afternoon out, the next they were moments from tragedy.
Grace – who said her family are familiar with area and have used the facilities on numerous occasions – took to social media to warn others about how fast things can go wrong.
And had it not been for Grace's sister-in-law their fun day out could have ended in heartbreak.
"What unfolded within a split second can only be described as my worst nightmare," she said.
"My little six-year-old girl stepped off the boardwalk and within seconds had been sucked down into the bog, to the extent her full body was submerged.
"Words can not convey how distressing this was for my child, myself and the other family members present.
"I can only describe it as if the child had fallen into quicksand.
"I would like to pay special tribute to the swift actions of my sister-in-law who thankfully had seen the exact location where my child fell in, and was able to reach her in time to pull her from the bog and save her life.
"The trauma was clear to see on my little girl's face and as a mother I feel it is so important to alert others to this danger."
Grace is almost certain that had she not been in company she would have lost her darling daughter.
And she wants to warn others going to Peatlands Park – whether they are familiar with the beauty spot or not – to be aware of the dangers at all times.
"Never would I have imagined the threat that the Peatlands would pose to a young child in this way," she added.
"I can only assume that the heavy rainfall in recent weeks has exposed the dangers of a child ,or any person for that matter, stepping off the walkway.
"While I am so thankful to have had the much needed help of my family, I realise that this could easily happen someone out walking with a young child on their own.
"I am so thankful that my daughter is safe at home but please be aware of the risk walking around the Peatlands with small children."
Sign Up To Our Newsletter