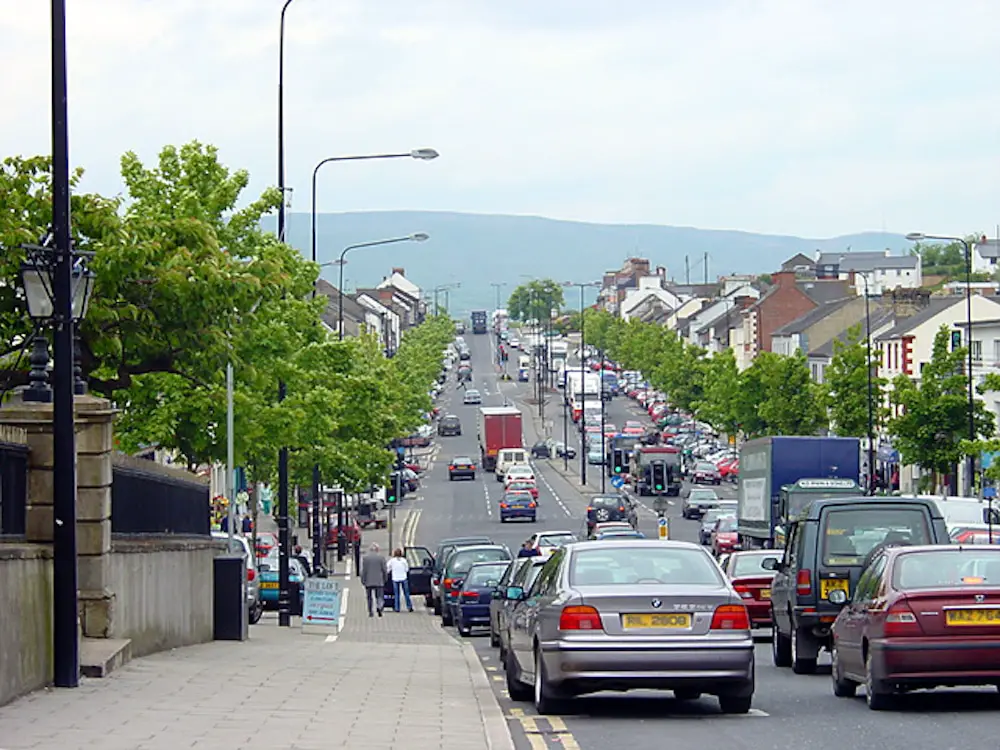 Mid Ulster's District Council has "again sent out the message" it is a "cold house for the Unionist minority" who live within the area, a councillor has claimed.
Speaking at November's monthly meeting of Council, Dungannon Councillor Clement Cuthbertson said he had yet to receive a response to his question about a report on the proposed celebrations for Northern Ireland's centenary.
At Council's monthly meeting in October, Councillor Cuthbertson asked if officers could explain to him why information, supplied by local community groups, as part of the community consultation process, was not included in the report.
"Regrettably, I have had no further update on the issue," said the DUP councillor at November's meeting.
"This is totally unacceptable. This again sends out the message that Mid Ulster District Council is a cold house for the Unionist minority.
"It shows that their views are not taken into consideration. It is totally unacceptable that there has been no response to my question at last month's meeting."
Chair of the Council, Councillor Cathal Mallaghan said directors are available online to answer questions.
At this point, Council's acting Chief Executive, Adrian McCreesh said: "The Decade of Anniversaries was taken to the development committee on October 15.
"It was a report that was very detailed and it was a hard earned process of a lot of consultation between our officers and a lot of members from two parties in particular.
"That was subsequently ratified on October 22 by full council."
Mr McCreesh continued: "The Decade of Anniversaries was designed and put together with a view of meeting the requirements of the funders – the Community Relations Council and the National Lottery Heritage Fund, under the principles of remembering and support.
"That is what the NI celebrations will be about and that is what the funding is going to shape."
Mr McCreesh also said a community support grant will be available to all interested parties across Mid Ulster.
"I stand over the fact that no paper that I, or my officers, present to Mid Ulster Council can identify one group only.
"Councillor Cutherbston asked for individual discussion with my team, he is entitled to do that and I was delighted to facilitate that.
"However, now is not the time to identify the actions of one group. There is a programme within that which will go out to the public and I would imagine multiple groups will want to apply from all over the district.
"I would hope and expect the group Councillor Cuthbertson refers to will also be an applicant, that is how we do our business.
"My role in all of this is to ensure we are consistent in our approach, trouble arises when criteria is applied inconsistently."
Sinn Fein councillor Sean McPeake said "it was a bit rich" of Councillor Cuthbertson to make this accusation.
"Essentially what has been put here is if Council does not jump to the beck and call of a certain community group it is in the wrong," said Councillor McPeake.
"I think that would be a very dangerous precedent to start going down.
"We are at a very early stage in this and are going down the route of best practice, taking an educational view and taking all perspectives into account.
"That is the way it should be and the way it was previously.
"I just think it is a bit rich but I am not surprised coming from the same councillor.
"It is absolutely hypocritical for a member to be castigating this council because somehow, the Council is not acting to the whim of a certain community group."
In response, Councillor Cuthbertson said he would "not take any lectures about being hypocritical from a Sinn Fein member" and reiterated his stance that it is not for an officer to decide what community feedback is included in a report.
"Are we saying now that ratepayers in Mid Ulster have no say in any policy coming forward. Does community feedback mean nothing," asked Councillor Cuthbertson.
"Is it now the case any consultation this Council does is simply a paper ticking exercise as community feedback means nothing?"
The Council's Chair described this suggestion as "rubbish" and "not the experience of any other member in this council."
Sign Up To Our Newsletter