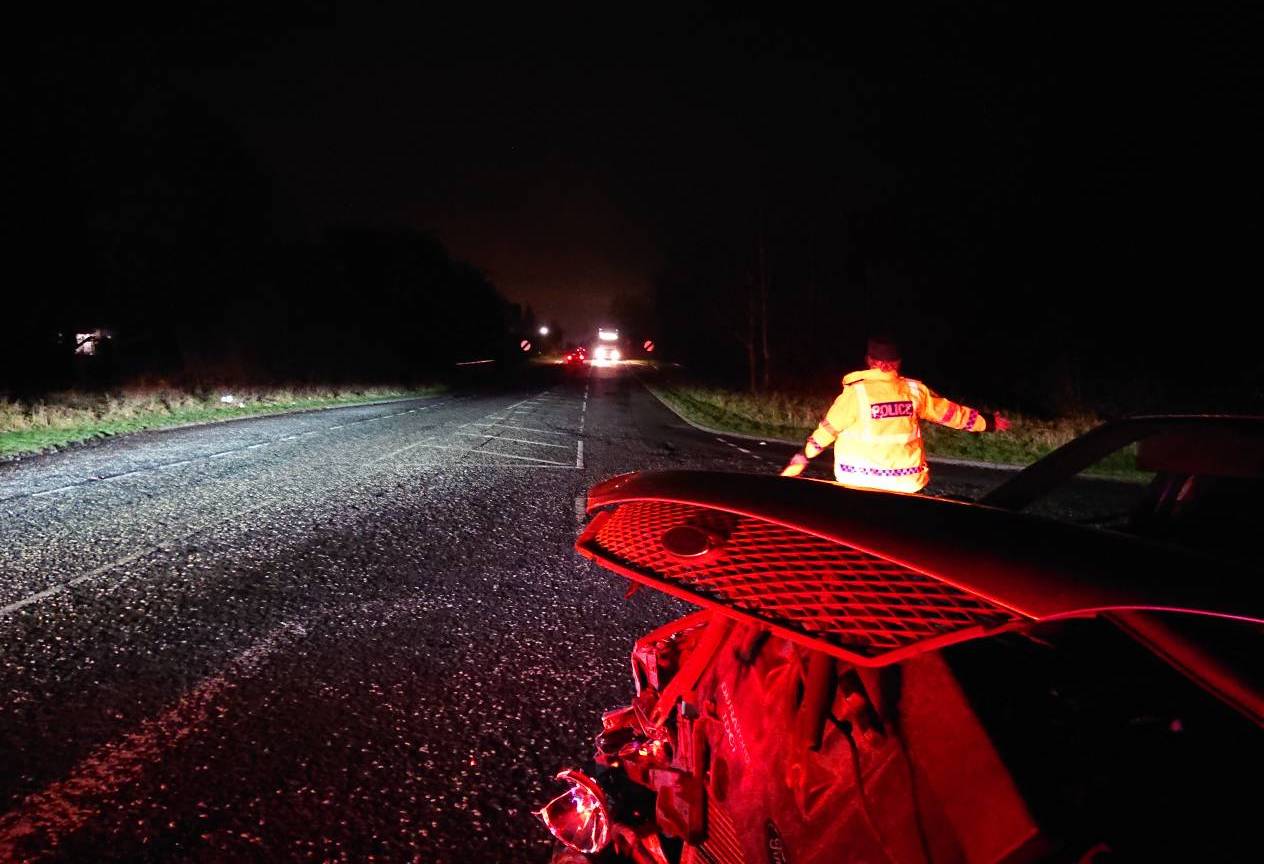 A Caledon man who left a passenger injured after a hit-and-run incident close to his home, has been fined and disqualified from driving.
Jody Dowzell, 23, from Annaghroe Road, admitted driving without due care attention and while unfit through drink or drugs, as well as failing to remain at the scene of an accident in which injury was caused and failing to report this to police.
Dungannon Magistrates' Court heard during the early hours of September 15, last year, police received a report from the Northern Ireland Ambulance Service of a road traffic accident.
On arrival police found the injured male victim in the passenger seat of the vehicle which was insured in Dowzell's name but he was not at the scene.
Officers attended his home where he denied all allegations put to him and rejecting driving prior to the collision. He was arrested, initially giving a no comment interview, but then claimed he had been driving until 4am on the morning in question, in the company of a female.
He then drove to his home, parked the car and hadn't seen it since.
However the victim provided a statement on what occurred and Dowzell was spoken to again. When further evidence was put to him, he confirmed he was driving around with the victim, whom he previously met while a hospital in-patient.
He accepted "loosing control of the vehicle and crashing into a tree."
A defence barrister said his client accepted in the aftermath he had gone to his father's home who lived close by.
While drugs were found in Dowzell's system he claimed to have smoked cannabis after the incident at his father's home but pleaded guilty at court to driving while unfit.
It was conceded Dowzell has a previous record including a suspended prison sentence for burglary, although the latest offending did not breach that.
The court heard the victim suffered a fractured ankle, injured ribs and lower back as well as bruising around his neck.
District Judge Michael Ranaghan remarked: "This can't have been far off careless driving causing grievous bodily harm. I'm sure it was a live consideration. But we have what we have."
Dowzell, who was accompanied to court by his father, was described as having mental health issues and takes medication.
He has yet to pay fines from previous offending and his father is setting money aside for Dowzell to discharge these.
Judge Ranaghan said: "I'm pleased to see the defendant's father with him in court. He obviously has a difficult situation to manage."
Given the outstanding fines, the judge "significantly mitigated the financial penalties".
He imposed £40 on each offence, making a total of £160 and disqualified driving for nine months.
Sign Up To Our Newsletter