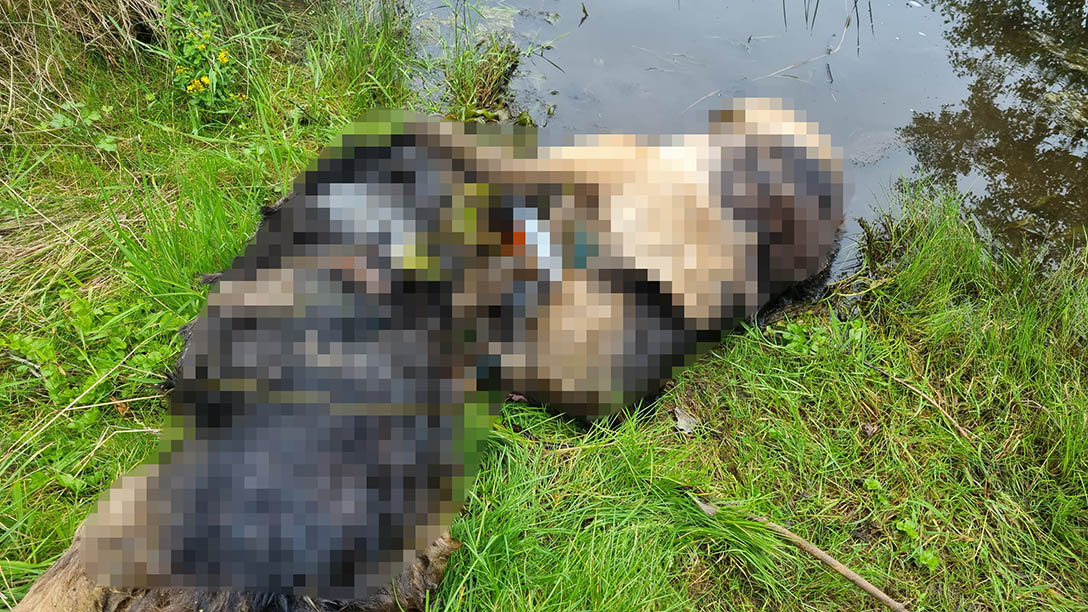 Two German Shepherds tied together and weighed down with an 8kg dumbbell were fished from a lough in Aughnacloy earlier this evening (Friday).
Lisa Marsh, who lives nearby, is an enforcement officer at Mid Ulster District Council and was alerted to the horrific scene on Carrick Lough by a neighbour a short time prior.
The remains of the two grown dogs were spotted partially submerged in the water.
Lisa and her partner took their canoes out to retrieve the dogs, both of which had been tied together with twine and weighted down with the dumbbell.
The dogs were scanned for microchips but neither had any.
Sharing the images on social media, Lisa said: "What sort of sicko ties two beautiful big healthy young German Shepherds together with twine and an 8kg weight and dumps them in a lough?"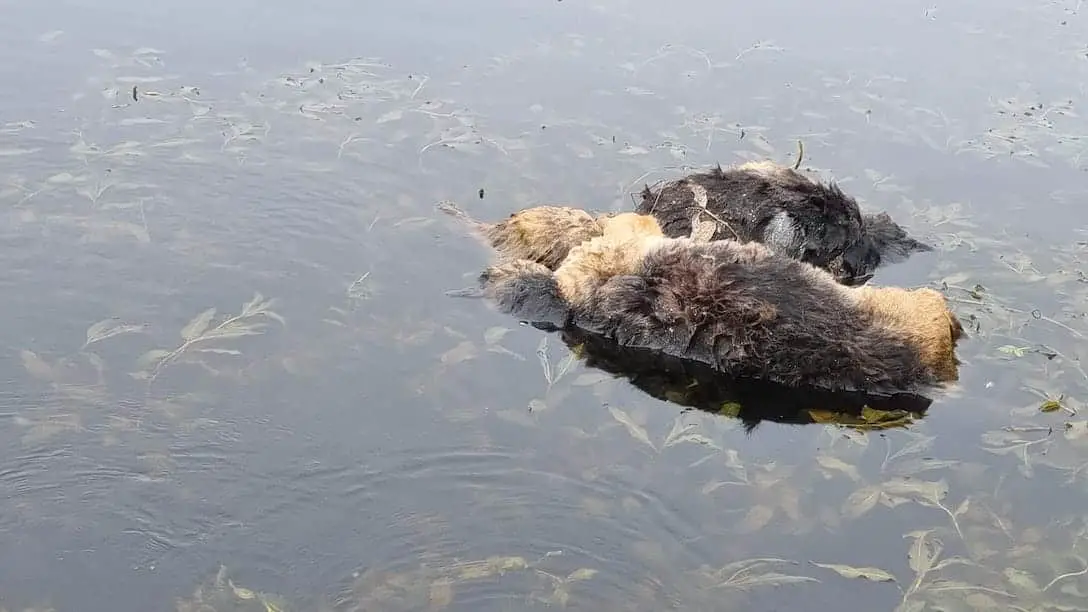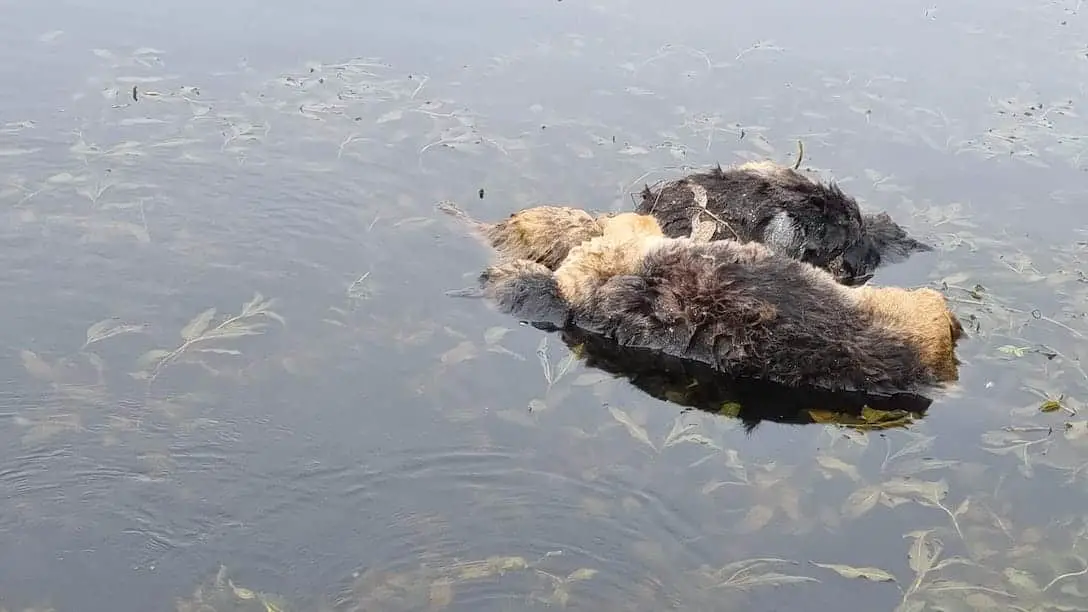 She questioned: "Were they alive and thrown in to drown? Or a means of disposal after being killed? May you die slowly and painfully and fester forever in hell you vile scumbag. If anybody has lost two German Shepherds in the Aughnacloy area (Carrick Lough) I am very sorry for you."
PSNI have been informed and are treating this matter as a crime. Please contact 101 with any information.
Sign Up To Our Newsletter