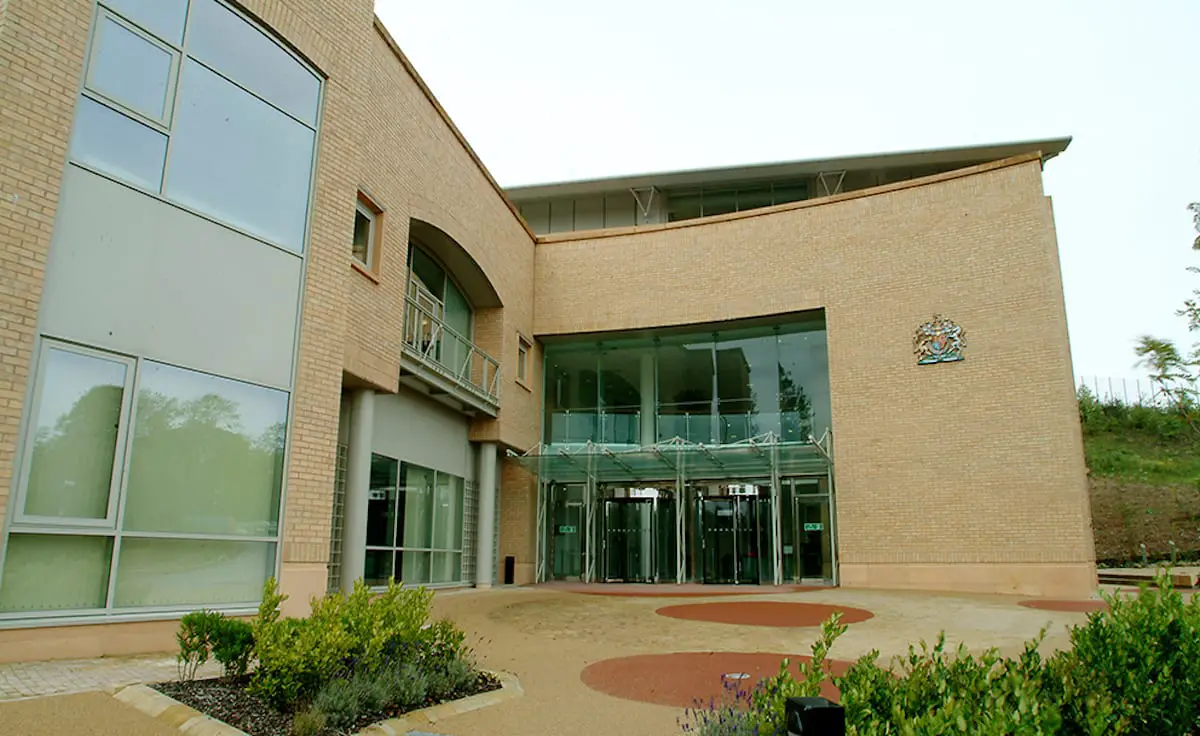 A former senior police officer whose high-ranking career crashed when he was convicted of sexual offences has walked free from court after being handed a Probation Order for possessing almost 2,000 indecent images of children.
Already a convicted sex-offender, Raymond Keith Lindsay (64) from Killyman Road, Dungannon denied 15 counts of making indecent images of children and five of possessing prohibited images, only switching his position a week before his trial was to begin.
Offending occurred on various dates between 2016 and 2018.
Dungannon Crown Court heard police had cause to search Lindsay's home for an unrelated matter and in the course of this a laptop was seized.
When this was forensically examined 1,936 images were discovered of which 107 were Category A (the most serious), 196 were Category B and 1,627 were Category C.
Lindsay was arrested and during interview made "several self-serving statements" but later abandoned these.
A defence barrister said his client has been very stressed by the proceedings although "I don't take away from the fact he is responsible for his own misfortune."
Judge Brian Sherrard told Lindsay: "The seriousness of these matters will be apparent as you have offended in this manner before. By viewing these images you helped to create demand. These children are exploited not just once but every time they are sexually objectified by consumers of this material. You may not have been present for the creation of the images but you remain an abuser."
The judge described Lindsay's criminal record as "lamentable, after what was a promising start in life with a successful and valuable career. Your aberrant sexual interests moved to very serious offending with young girls when you weren't even aged 30 … you are assessed as a high risk of reoffending and your persistence is concerning."
However, while Judge Sherrard felt imprisonment was merited, he added: "To return you to that environment may do more harm than good."
Instead he imposed an 18 month Probation Order
Lindsay is already on the Sex-Offender's Register and subject to a Sexual Offences Prevention Order.
Previously described as highly intelligent, performing well at school and university before joining the RUC in 1988, Lindsay quickly rose through the ranks, becoming an inspector in 1993 and staff officer to a Deputy Chief Constable.
However the following year he was jailed for sex offences, including gross indecency having been arrested after high-speed car chase through Belfast.
He used his police position to target vulnerable victims, approaching schoolgirls and asking if they needed help, before abusing them.
Following release, he committed a similar incident in 1996 and was jailed again
There was further offending in 2012 with Lindsay serving a four year prison sentence with his barrister remarking it was difficult to know how someone of his client's intelligence and achievement "could have crashed like this."
The judge on that occasion remarked: "Probably something to do with offending against children."
Lindsay was arrested again in 2018 after following a child and trying to lure her into a wooded area.
He asked her to take off her underwear and when she refused, he urged her into the woods so he could show her his genitals.
The child fled and reported what occurred to her mother, who raised the alarm.
A white van registered to Lindsay was discovered and he was arrested at his home that night but claimed not to have been out all day except to take his mother for lunch.
When she denied this, he contended she had "memory problems", thereafter giving no further comment.
Lindsay would later admit the offences and was jailed for 28 months.
Sign Up To Our Newsletter