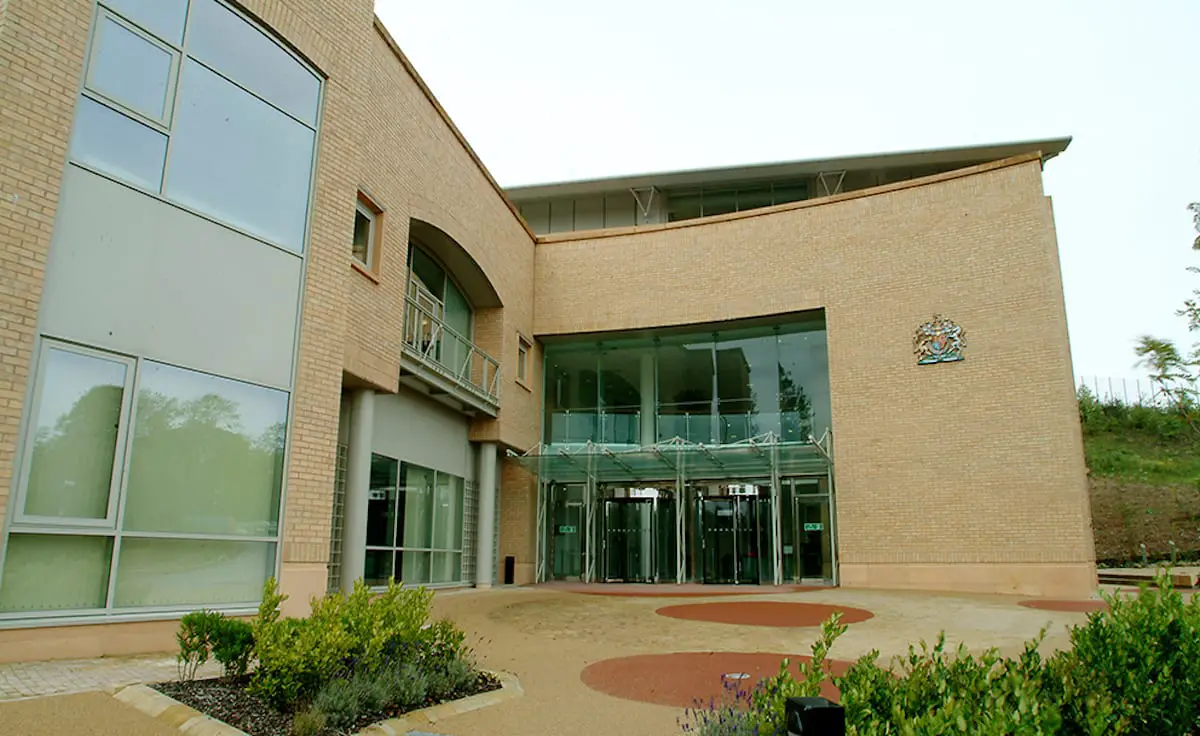 Rogue traders who forced a vulnerable pensioner into handing over more than £2,000 have been fined at Dungannon Magistrates' Court.
In a case brought by the Department for the Economy's Trading Standards Service, on Wednesday, Edward McDonagh (52) and Bernard Christopher McDonagh (23) both pleaded guilty to one charge each of engaging in an aggressive commercial practice.
The pair, from Coalisland, operated across the country, were each fined £1,000 and compensation orders of £2,350 in respect of each trader was ordered to be paid to the victim's estate.
In November 2016 a highly vulnerable, 75-year-old male pensioner living in Greenisland, Newtownabbey, was cold called by a gang of doorstep traders offering to carry out maintenance work to his home.
Various gang members, some of whom were subsequently identified, called over a period of 10 days.
The pensioner was initially shown brochures containing before and after photographs supposedly of work carried out by the traders at previous jobs. He agreed to Bernard McDonagh cleaning the roof and a colleague to repoint the chimney, ridge tiles and to seal the roof at a total cost of £1,500.
Cash payment upfront was demanded and the pensioner drove to the bank to get the money which he handed over. On the next visit, Bernard McDonagh persuaded him to have his side and rear garden walls power washed at a cost of £700.
Demanding payment, they coerced him to drive to the bank for cash while they followed in their van.
In a further visit, another £4,700 was demanded by Edward McDonagh for the work that was to be done. Complaining he had already paid them some £2,200, the amount was reduced to £2,500.
As the traders had already commenced work on his home, the pensioner felt obliged to pay. Once again, they followed him to his bank.
Although little of the work had been completed, he felt intimidated by the situation and, even in the safety of the bank, he was fearful and felt unable to do anything knowing they were outside.
He handed over the cash in an adjacent car park and was left with only £100 in his account.
Edward McDonagh returned the following day, this time seeking to tarmac the pensioner's driveway at a cost of £2,450.
It was only through the intervention of a neighbour, who became aware of the pensioner's plight, that Edward McDonagh left the property.
None of the overpriced work regarding the repointing of the ridge tiles, chimney or sealing of the roof was carried out. The value of work actually completed was only a few hundred pounds.
Alison Gilchrist of the Trading Standards Service said: "This was a despicable crime. These rogue traders scammed this pensioner out of his savings.
"Sadly, he passed away in early 2018 never seeing these traders brought before the court. Unfortunately, our older citizens, many of whom are unable to handle this type of situation, are being targeted in such a manner.
"Consumers should be careful and take their time when deciding to get work done to their home. Seldom is maintenance or roof repair that urgent. Recommendation from friends and neighbours is a better way of finding a reputable trader rather than employing someone who cold calls to your home.
"Consumers should be wary of responding to flyers, no matter how professional they look. Once they have your money, rogue traders will not come back again should you complain."
Anyone who believes they have been similarly affected should contact Consumerline on 0300 123 6262.
Sign Up To Our Newsletter