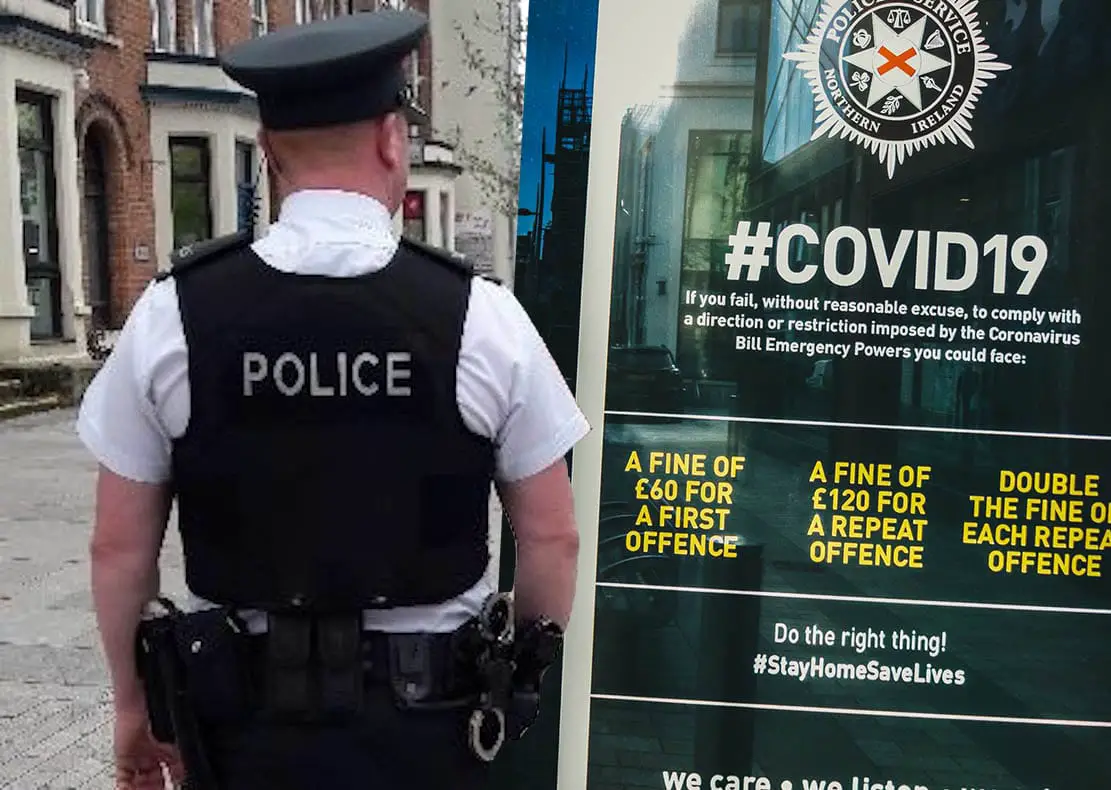 A couple have been fined for breaching international Covid travel regulations after the Home Office alerted police to a potential issue on their arrival in Northern Ireland from Spain.
Mohammed Chebli Madji (18) and Farida Chebli Madji (54) of Donaghmore Road, Dungannon accepted committing the offence on June 17.
The Home Office referral related to quarantine concern as Spain at that time was on the Amber warning list.
Dungannon Magistrates' Court heard officers were requested to check if the family were adhering to procedures by self-isolating and had taken the necessary post-arrival tests.
Police initially spoke with Mr Madji who claimed not to know he should have booked tests and it was established no-one in the household – his wife and a child – had taken any.
Officers liaised with PSNI 'Silver Command' who advised an offence had been committed and directed Mr and Mrs Madji were to be issued with Covid tickets, each carrying fines of up to £1,000.
A defence lawyer said his clients produced a box of Lateral Flow Tests but this was not deemed sufficient.
He pointed out the couple were very cooperative with police throughout and "it's quite clear they didn't understand their obligations. They and a younger member of the family were all inside the house, so on the face of it they were isolating. They weren't stopped in the street or out and about".
The defence added subsequent tests on all involved were clear.
It was stressed the couple are of very limited means as "only Mr Magji works and his wife currently doesn't. A significant portion of his income goes on rent. They don't have £1,000 each to pay the fine. In a fine-only case, the court should try not to create a situation leading to custody through the back door, because of their inability to pay a significant fine".
District Judge Michael Ranaghan remarked: "The fine of £1,000 each does not bind this court as the income of the parties had to be taken into account, as well as mitigation. It's difficult because the court also has to send out an appropriate message around adherence to these tests; the reasons for them and the risk posed by people."
He acknowledged the possession of Lateral Flow Tests and self-isolation indicated the couple "didn't have complete disregard."
Judge Ranaghan continued: "Sadly, I'm all too familiar with these cases as they flowed through the courts. There are numerous Judicial Reviews in place at the minute around various matters including the appropriateness of bail conditions. To impose the £1,000 fine as per the ticket would potentially send this couple to prison for in excess of 21 days, if they were unable to pay."
He concluded: "I want to make it clear, the court takes a number of factors into consideration. It is not primarily the bare-faced Covid ticket which doesn't take into account the interests of justice, nor peoples' circumstances, which a court must do."
The couple were fined £200 each.
Sign Up To Our Newsletter